Hayley Williams's wedding with her boyfriend of eight years turned into a nightmare & affected her mental health ultimately so why did it really happen?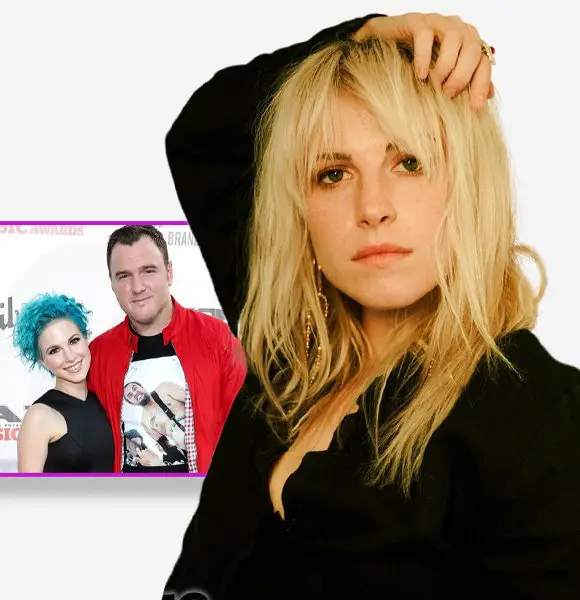 Paramore's Hayley William's separation from her partner led her to rehab as marrying her boyfriend of eight years did not come down the way she had expected.
Revealing how her wedding turned into a nightmare; in the Paper magazine, she wrote about her deteriorated mental health since her marriage which ultimately led her and her former husband, Chad Gilbert, to pause their relationship.
How Did Hayley's Wedding Turn Into A Nightmare?
'I shouldn't have ever married my ex, and that love is not something we can just extract from one other....'
Hayley wrote on the article issued on Paper magazine on May 30, 2018, where she elaborated how her failed marriage impacted her mental health.
Although Hayley had been together with her former husband Chad Gilbert for eight years before they tied the knot in 2016, the marriage turned out to be a big mistake as it took a toll on her.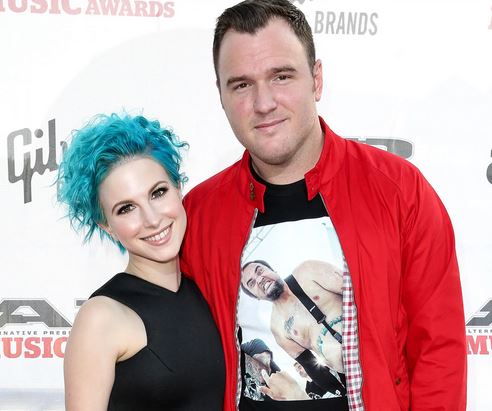 Hayley Williams posing with her former husband, Chad Gilbert (Source: People)
As she mentioned in the article, the pair called off their engagement initially, but somehow they winded up getting married. In her words,
I had a wedding ring on, despite breaking off the engagement only months before. A lot happened within a short time. But then I didn't eat, I didn't sleep, I didn't laugh … for a long time.
Despite her thinking that the marriage would make everything perfect for her, it only brought her something she had never expected. While the relationship was no longer serving the two, they split just a year after their wedding.
They revealed their separation through a now-deleted Instagram post where both of them addressed their split together, saying,
We want to publicly state — plainly, and only this time — that we are splitting up. We also feel it's important to state that we are going to be okay and in fact, we remain close friends who are good in each other's eyes.
Ending their ten years of togetherness, the pair parted ways in 2017, mentioning their bond would remain intact as good friends.
However, the divorce was not easy for Haley, according to her Paper magazine article she experienced disturbing recurring dreams causing her panic attacks. The panic attacks were so severe that Hayley ended up in a hospital bed.
Hayley, who stands at the height of five feet two inches, fell into the pit of depression after her divorce and used alcohol as the coping mechanism.
Her physical condition was so deteriorated that she underwent a weight loss of 91 pounds after the divorce. But with the help of her near ones, she regained her health and began living a healthy life. However, it took quite a long time for the singer to overcome the misery. 
Now that her relationship is over, she seems to be getting her 'old laugh back' and recovering from the turmoil her failed marriage bestowed upon her.
She also had tattoos inked on her fingers that displayed the initials of her former husband's name, which she later covered up with blocks after her divorce.
So Does Hayley Williams's Have A Boyfriend Now? 
Since Williams was constantly battling with her disturbed mental health from her failed marriage, she probably was not in the best shape to be looking for another relationship instantly.
Currently, she is not dating anyone, but before she was married to Chad, she had a thing for her fellow former band member Josh Farro. In an interview with Vulture, Hayley said that she had a crush on him back when she was a teenager and penned the song Misery Business dedicated to Josh's then-girlfriend.
However, as Josh did not reciprocate the same feeling, nothing ever happened between the two, but it indeed remains as a sweet memory in Hayley's heart.
After a long time, the two got to hang out while producing the album After Laughter in 2017.
Moreover, there were also times when gay rumors surrounded her while she addressed an anti-gay comment made by Josh on Twitter.
As Williams was seen defending the anti-gay comment, her fans might have speculated her sexuality, but she is certainly not gay and is always ready to speak up for the LGBTQIA+ community whenever necessary.
Although the Paramore singer's unsuccessful relationship hindered her love life for some time, her flourishing career, on the other hand, says a different story.
More on - 600Breezy's Media Frenzy With Girlfriend Takes A Whole New Turn
What Is Her Net Worth?
Well-recognized as the lead vocalist of the pop-punk emo rock band Paramore, Hayley has made music with the band since 2003.
Garnering massive success over the years, the band has five studio albums and two live albums to this date, with numerous hit songs topping the music charts.
Not to mention, Hayley's recognition in the music industry is evident with over a dozen of prestigious award wins, including a Grammy Awards in 2014.
Based on her overall music career, Hayley Williams's net worth is estimated to be 14 million dollars, as CelebrityNetWorth reports. Her multi-million dollar net worth also includes her house in Nashville she purchased in 2017, which is up for sale for a million dollars.
Net Worth of - How Much Net Worth Has the Oscar Nominee Quvenzhané Wallis Amassed?
More On Hayley Williams
Born in 1988 in Mississippi, Hayley's parents are Cristi and Joey Williams. Her mom and dad divorced in 2002, and the singer moved with her mom.
While she is the only child Cristi and Joey share together, Hayley is sister to two half-sisters from her mother's side.
Celebrating her birthday on December 27, the singer has now reached the age of 32.