Entertainment
Haywood Nelsons Second Wife Turned People Against Him?
While Talking About Haywood Nelson's Personal Life Ernest Lee Revealed Details Of Nelson's Second Wife And How His Spouse Was Jealous of Him.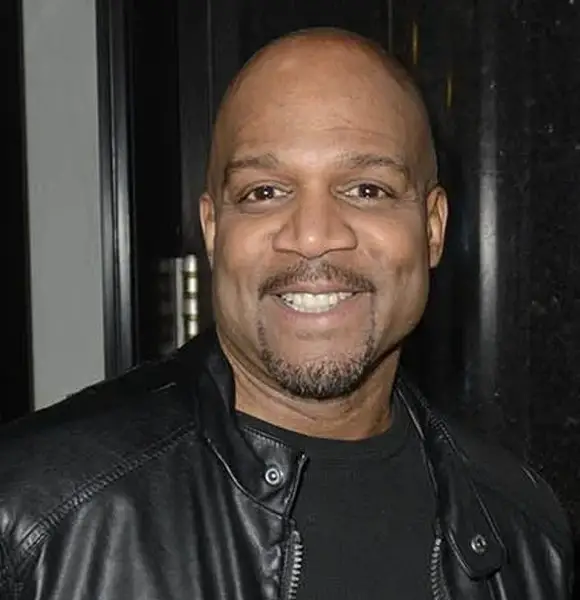 American actor Ernest Lee Thomas reflected on his friend Haywood Nelson's rocky details inside his married life. He stated- 
"His wife did the same to him, and he is a good father but she was upset...  I think he is cheating.. he wasn't but she was so jealous because he's popular among the women of course." 
He revealed details that gave a clear view of the reason for his divorce. 
Haywood Nelson's Problem with Spouse 
In an interview with HipHop Uncensored Podcast, Ernest Lee Thomas was called to the panel to talk about how children's lives get affected by husband and wife's problems. 
During the first minute of the interview, Thomas took Nelson's married life as an example and explained how it broke off his marriage. 
Thomas further explained how his ex- spouse's jealousy was the cause of their separation, and after she divorced him, she "turned those girls against him." 
Ernest Lee Thomas's Interview 
Thomas set out this example in accordance with Haywood's second marriage when he was married to Diana Ramos from 1987 to 1998. 
Although his married life with Ramos allegedly seems to have been unstable, their marriage blessed him with three daughters. 
Nelson's first marriage was with Sheryl Piland, which lasted for three years (1981 to 1984).  
Another Rocky Divorce: CNBC's John Harwood Divorce Controversy Dragged a US Senator Into The Headlines
After being unmarried for well over a decade, the teenage heartthrob finally found a life partner with whom he has now solidified his marriage for almost eight years now. 
"Whats Happening!!," actor is now married to his third spouse Khnadya Skye since 2014. The two have long kept the details of their marriage behind the walls of their home and are living a very low-key life. 
Additionally, his wife is also an attorney and works as a legal advisor for him. 
Oof! Haywood better be careful!
Just kidding (... but he sure should be)
Nelson's married life sure saw its fair share of storms, but his professional life consistently sailed smooth and gentle. 
For over four decades into his professional career, he chose to do significantly fewer films. Still, he starred in those that garnered massive critical acclaim and landed him in a position of a respected veteran actor. 
Haywood Nelson's Net Worth 
Nelson, now age 61, started his career from 1973-74. 
Yes! Something does not add up, right?
Well, your favorite did start his career quite early. If you did not notice, we mentioned him by the title, "teenage heartthrob," it was so because he started his career at the age of 14. 
He appeared in many commercials and performed on Broadway. His first Broadway was Thieves. He also starred in Sandford and Son when he was just 15. 
Net Worth Of Another Actor: From Simple Living Lifestyle to a Millionaire: Actor Rob Brown's Impressive Net Worth. Getting Married?
But he gained prominence as an actor when he got to play the role of Dwayne on What's Happening !! at the age of 16. 
As of now, he has stayed away from the glitz and glams of Hollywood as he seemed to have lived it all. Nelson now lives a fulfilling life (surely) alongside his wife and his children.
As of CelebrityNetWorth, Haywood stands at a net worth of $500 thousand.