Entertainment
Henry Cho's Married Life Touches 23 Years Milestone With Many More To Come
Henry Cho, a successful comedian with an impressive net worth, shares his love story of meeting with his wife while he was young.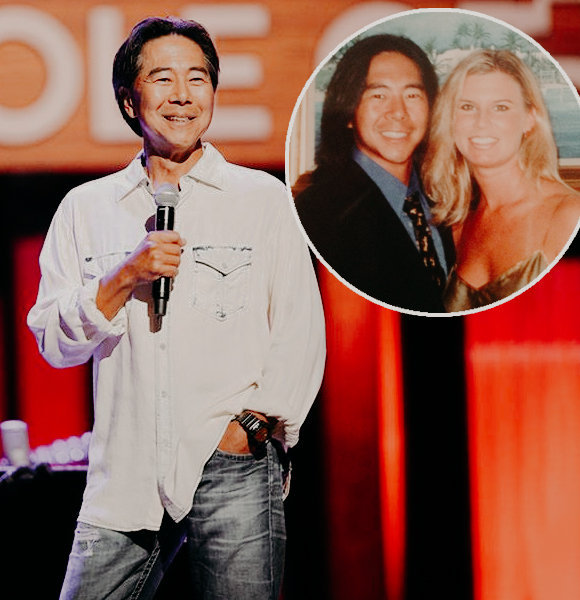 "23 years ago today I got to marry this pretty girl. Great wife. Great mom. Truly blessed!!," comedian Henry Cho wrote on his Instagram, proudly flaunting his blissful marriage of over two decades. 
The comedian paired the caption with an old picture of him and his wife, Amy Cho. Several of the couple's well-wishers lined up on the comment section showering the happy pair with congratulatory messages.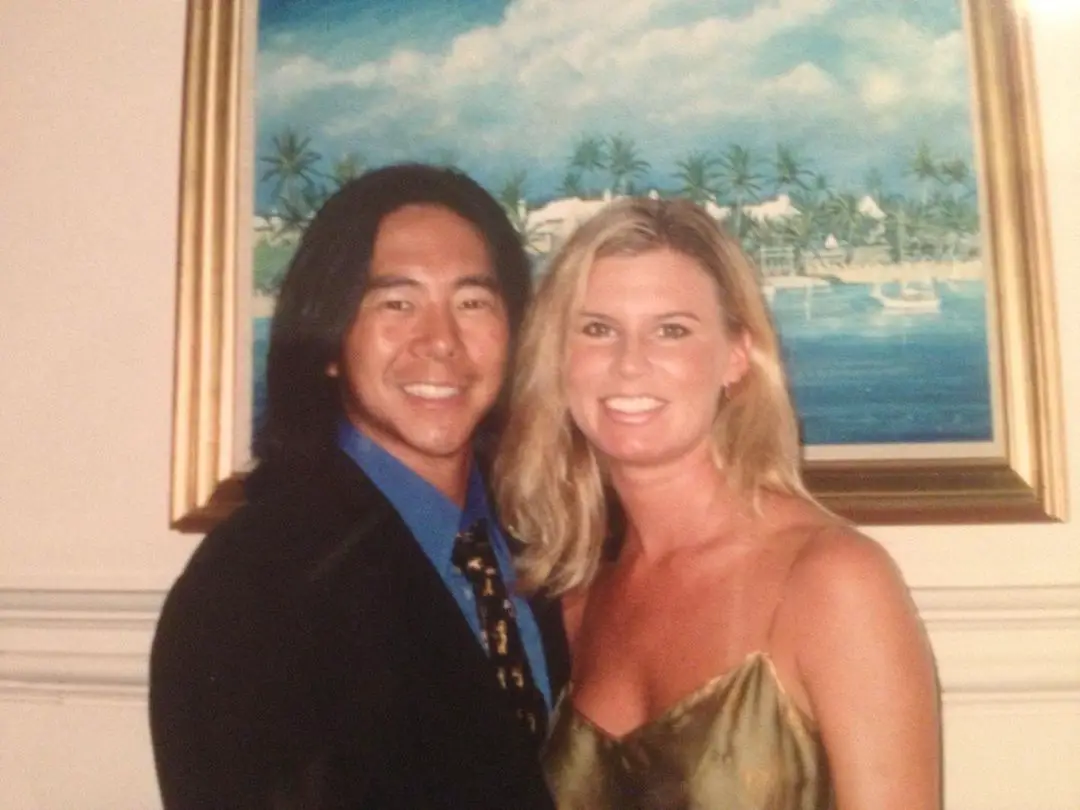 Henry Cho with his wife, Amy Cho (Source: Instagram)
Apart from rare posts dedicated to his wife on special occasions, Henry is not very flashy of his love life on his socials. Regardless, the comedian loves to share about his married life in interviews. 
Henry Cho & His Family of Five
Talking about his love story, the stand-up once gave a detailed inside scoop of his happy married life with his wife of two decades.
Henry first met his wife at a Christmas party in Nashville while he had young blood running. He instantly liked her and approached without any delay.
Well, if he had not been quick to approach her, his love life would be a different story. Describing the moment of his first encounter with Amy, he jokingly quoted,
She was with her friends, and I was with my buddies and I was....quicker. One of my friends said he saw her first, but he hesitated -- his loss.
Henry, talking about Amy's personal details, mentioned she is from Arab, Alabama, and she worked for Senators and a Congressman at DC. Amy's work also extends to being a tax accountant at a healthcare company in Houston and Nashville.
Henry, being the comedian he is, joked about his 'mixed' marriage, that people are often curious about, saying,
People ask occasionally how it is in a mixed marriage. I say it's tough cause she's an Alabama fan and I'm a Tennessee fan -- big college football rivalry. That's the only part of our marriage that is "mixed."
Expanding their family of two, the couple welcomed two sons, Jackson and Grant, and a daughter, Tate Cho, age 16.
Henry timely flaunts his kids on his social handles, treasuring their special moments from birthdays to his son's football games.
On the occasion of Thanksgiving 2019, the comedian took to his Facebook to extend his warm wishes and gave a glimpse of his three children and wife.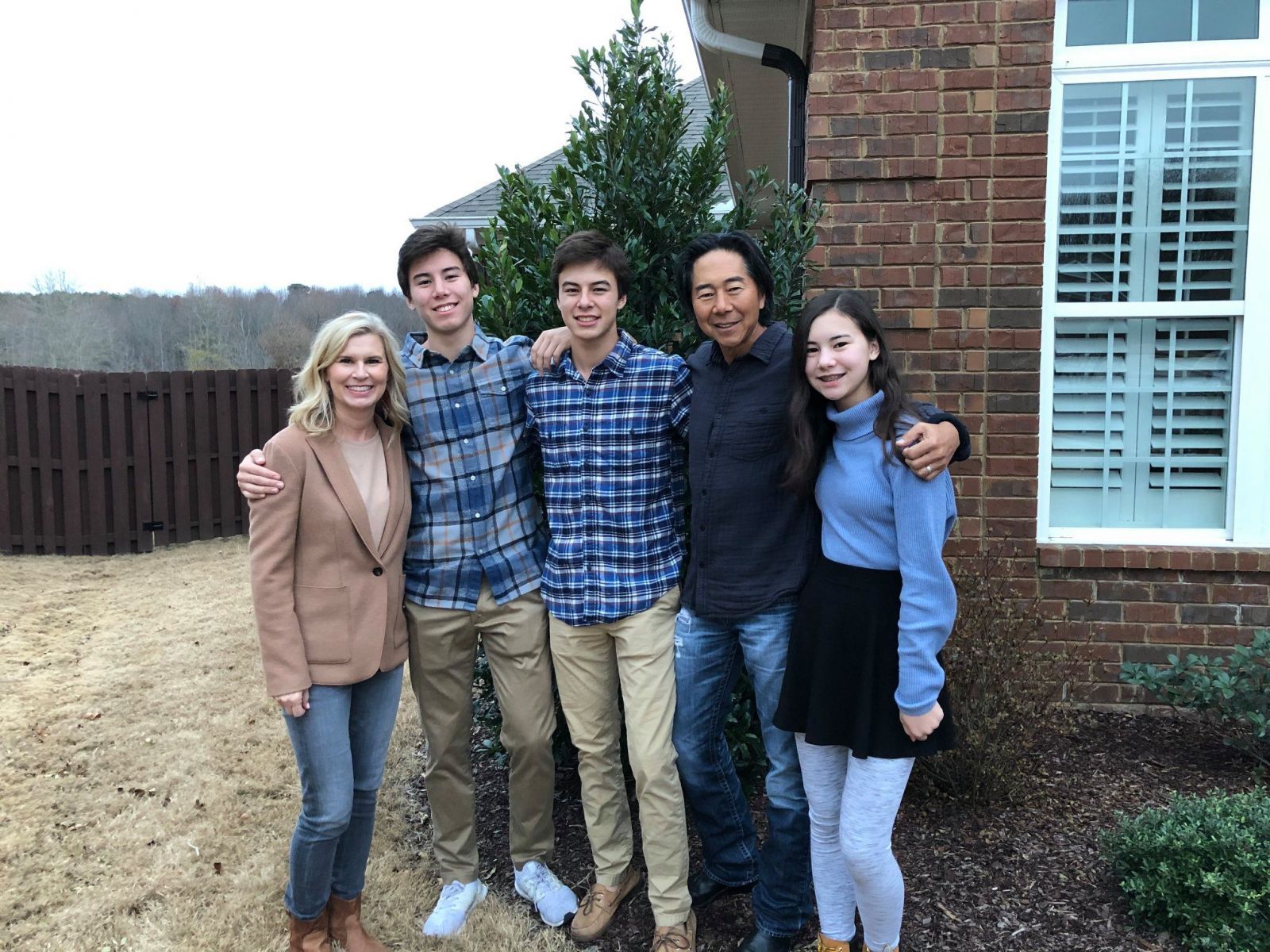 Henry Cho with his wife and children (Source: Facebook)
Having met at a really young age, the comedian and his wife have been through every hurdle of their lives together, with many more years of companionship ahead.
Personal life of - Everything You Need To Know About Omarion
Henry Cho's Net Worth
Blessed with a prosperous personal life, Henry is equally lucky to have a flourishing career in comedy. The Korean descent Henry, born and raised in Nashville, started professional stand-up comedy in 1986. Since then, his career has only seen a rise.
His light-hearted comedy with a southern accent, which mainly surrounds his experiences as an Asian American, did not take long to grab the audience's attention.
You Might Be Interested In - Parenthood's Craig T. Nelson's Impressive Net Worth & Love Life
Gradually he took over the television screens as a comedian in shows such as The Arsenio Hall Show, 1/2 Hour Comedy Hour, Designing Women, Lenny, and several more.
Later in 2006, he ran his own show, Henry Cho: What's That Clickin' Noise?, aired in Comedy Central. Not to mention, the comedian also signed a pilot show, The Henry Cho Show, in 2011 aired on Great American Country.
Though the exact figure of Henry's net worth is yet to come out, his impressive career achievements should be enough to suggest his fortune is probably over a million dollars range. 
With his upcoming jam-packed comedy shows and tours, as updated on his website, the comedian is sure to add a hefty sum to his net worth.