Entertainment
What Is Herb Dean's Staggering Net Worth & Salary As A Sought-After UFC Referee?
Top-ranked UFC referee Herb Dean's startling net worth is sure to amaze you but that is not all as his relationship with his wife is equally amazing.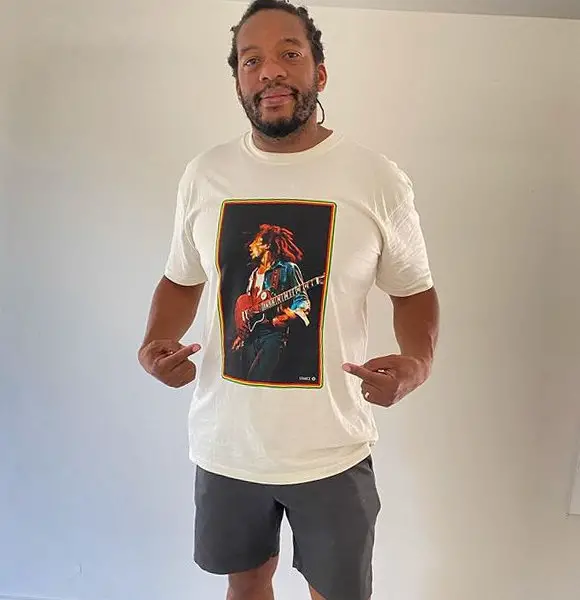 It's no wonder that the fighters garner much attention in a UFC game, but how much do you take notice of the referee without whom the game doesn't even start? Herb Dean is amongst the most sought-after referees in the UFC, whose net worth and annual salary are sure to blow your mind.
While the UFC fighters make a handsome net worth in millions, the referees are no less. To give you a reference to how dominating Herb's career has been, just go in the internet searches and simply lookup for UFC referee. Herb is the name that pops up on the top among a few other legendary referees—interested to know the actual figure of his earning now?
Herb Dean's Astounding Net Worth
It would not hurt to say that Herb is the number one mixed martial arts referee of the present times.
His dominating presence inside the octagon ring is said to earn him a massive salary figure of 500 thousand dollars per year, as reported by Celebrity Net Worth.
Wondering why he is one of the highest-paid referees in the octagon? Simply answered—his decades of hard work and dedication that outworked others.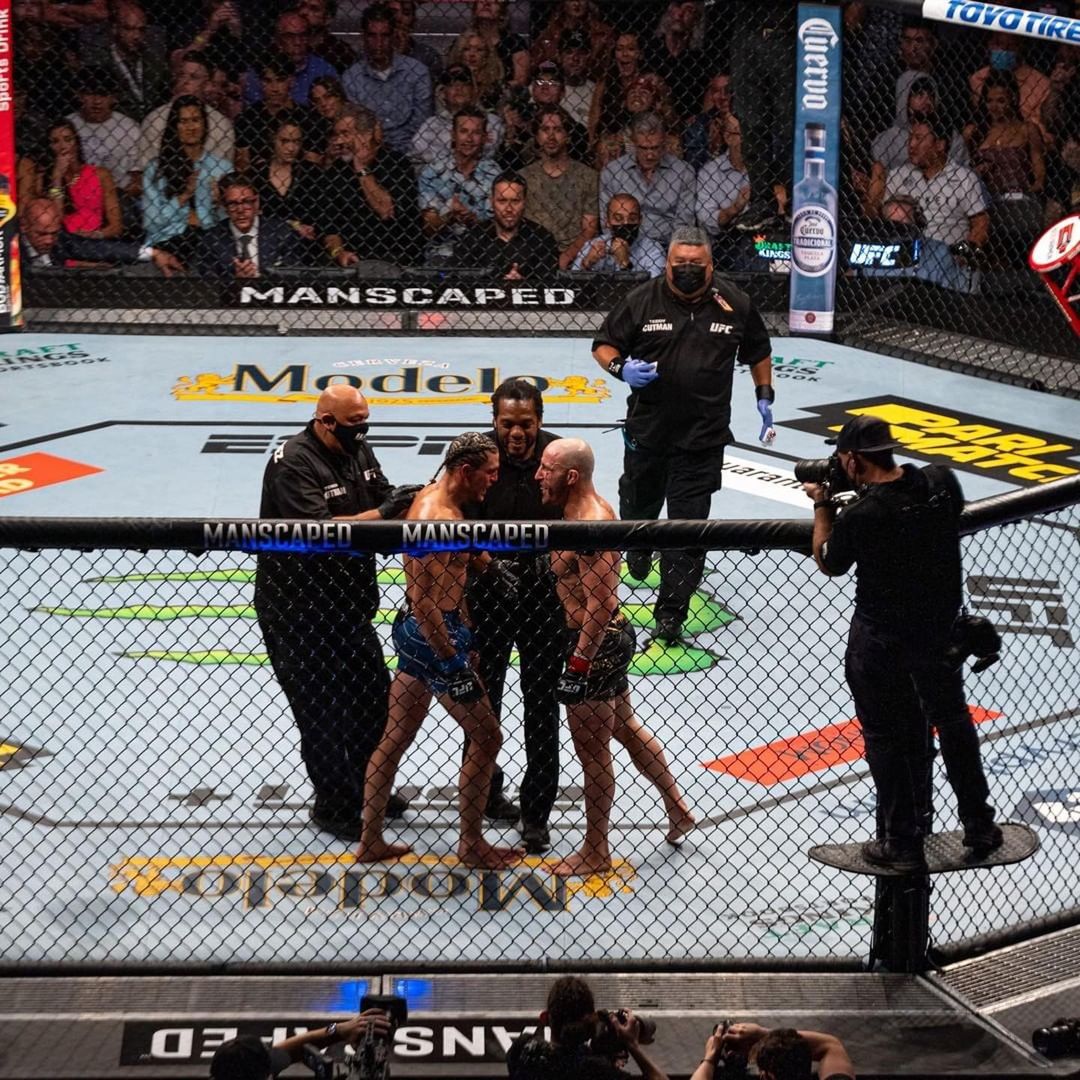 Herb in action inside the octagon (Source: Instagram)
Herb's glorious career, which is just as eye-catching as his signature two-finger salute he does before starting every fight, has garnered substantial recognition from notable personalities in the business. Even the UFC President Dana White proudly quoted him as the best referee in the business.
With a well-established reputation for his brilliance in his field of work, his earnings are not just limited to his game presence. His name is now a brand of his own.
He is helping aspiring fighters with what he has to offer from years of expertise in MMA. Herb is the owner of his referee school, Herb Dean MMA. He teaches self-tailored courses that include MMA judge certification, MMA referee certification, and private lessons.
He probably earns a heavy sum from his referee school, all while making an addition to his net worth from various fitness brand endorsements.
As Celebrity Net Worth tells, gathering all his income sources, the acclaimed referee is known to have accumulated a net worth of 2.5 million dollars.
However, as he is now recognized as an MMA referee, he came to this position from his career as a fighter first.
Get to know - Maurkice Pouncey Has Retired From His Football Career And Now Enjoys His Life With Family
His Journey To Martial Arts
Herb's inclination in MMA began at a young age when he first began his martial arts training at the age of 9.
He reluctantly worked on his skills throughout his teens and sharpened them to the best of his abilities.  While he was twenty-three and training hard, it was when UFC was introduced for the first time.
Interestingly, he was a training partner with Frank Trejo, the UFC 1, and he later trained at Submission Factory.
While nobody knew UFC would blow up to be recognized globally, fighters associated with the MMA event rapidly rose, and so did Herb's career in the heavyweight division from 2001 to 2007.
During his time as a fighter, Herb bagged two wins in a total of five fights, one with knockout and the other with submission.
Although he decided to retire from the game in 2007, he could not see himself away from the match, which took him back to trying his hands as a referee, and the rest remains history. 
Picking to become a referee might be one of the best career decisions he made, given his extensively influencing career.
Moreover, there is more to the life of the Referee of the Year award winner than just his career. The family man shares his success with his wife and children, whom he calls 'the highlight' of his life.
More on - Justin Fields Hush-Hush Dating Life And Relationship With Former Players
What is Herb Dean's Family Life Like?
"My kids are the highlights of my time when I'm at home, we enjoy training and playing music together. I also take pleasure in rebuilding cars and currently working on a 1974 Bronco."
Said Herb while talking about his time off from his tight scheduled work.
The MMA referee has been happily married to Victoria Dean, who is originally from Russia.
The two first met in China in 2014, and their destined encounter soon turned into something special when they tied the knot on November 18, 2019.
Although the two are yet to have kids together, Herb is already a father to his son, Ashanta Dean, and a daughter, Quinn Dean, whose mother remains unrevealed.
The husband-wife duo is expressive of their affection for one another on their respective social handles. One of Herb's PDA includes his warm Instagram wish to his wife on the occasion of women's day this year which read,
Happy international women's day to To my best friend and wife, and women all around the world.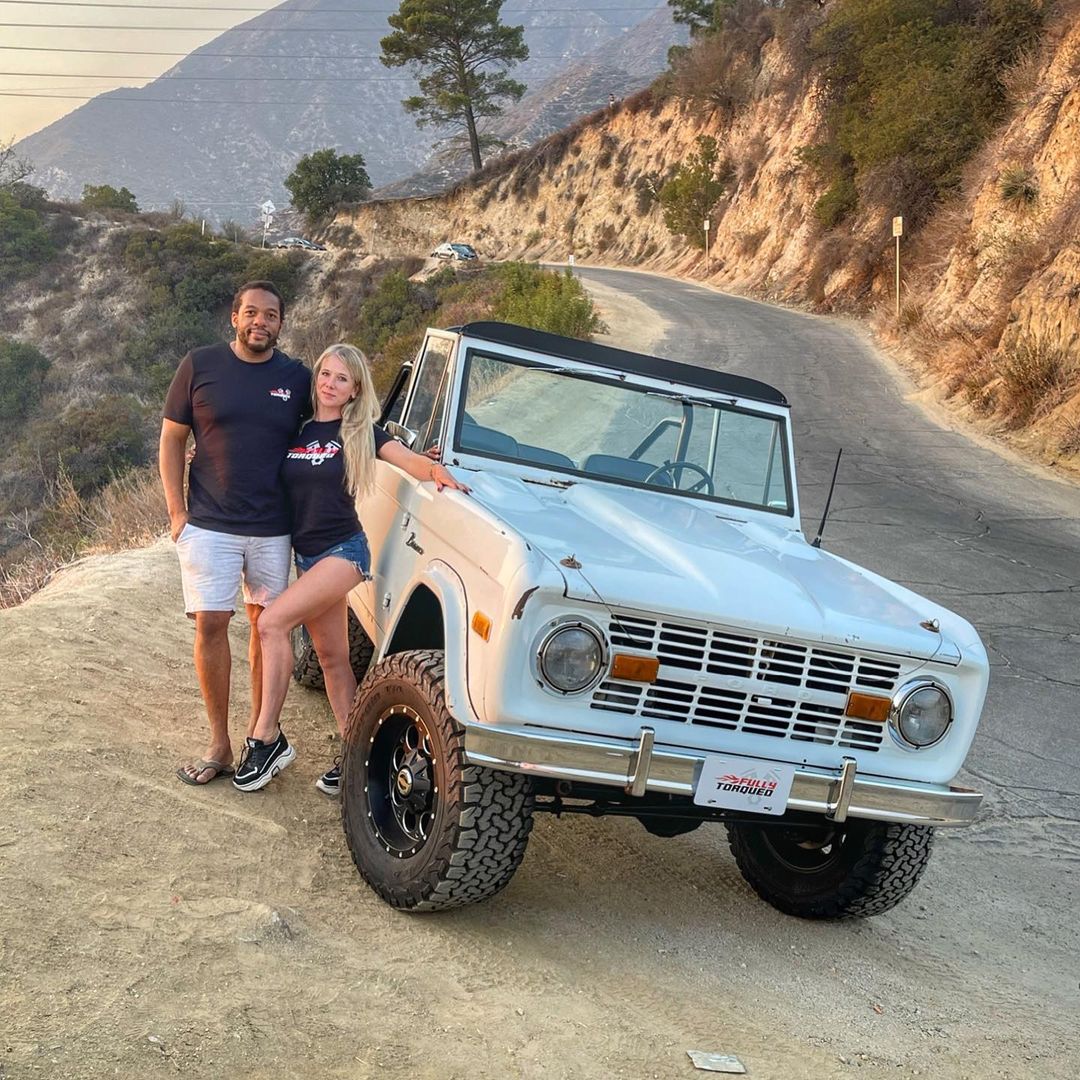 Herb and his wife posing beside the renovated Bronco (Source: Instagram)
Besides, the proud husband also flaunted his road trip with his wife in the Bronco that Herb recently finished rebuilding.
Indeed the globally dominating MMA referee relishes his happy marriage with a lavish lifestyle as a result of his astounding hard-earned fortune.