Sports
Ian Wright Regrets His Decision Regarding Marriages ? Why So?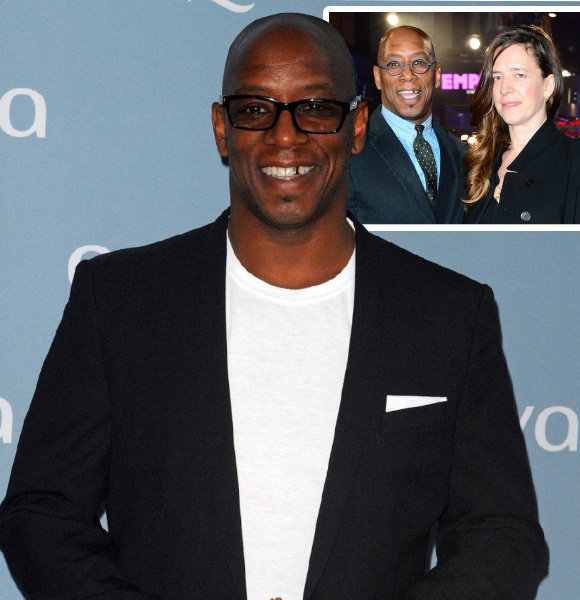 Ian Wright, an English professional footballer, has enjoyed success in his professional career close quarters. 
While his career saw many changes from his time in Greenwich Borough to Burnley, his personal life also saw its phases. 
From a married life to his first wife to second, to having kids from his different relationships, Wright's personal relationships are an interesting one. 
Ian Wright's Wife
For someone still wondering, who is Ian Wright? He is mostly known for being in Arsenal as a forward, during which he won Premier League, European Cup, and Winners Cup. 
Wright is also a person who is now married to his second wife, Nancy Hallam, after divorcing his first spouse Deborah for a little over a decade. 
The two got married in 1993 and separated in 2004. The reason being? It was infidelity from the footballers part, a mistake that he admitted to. 
In his book called, A Life in Football: My Autobiography (2016), he talked about the reason for the divorce in his marriage. Admitting to cheating on his first spouse, he wrote, 
"I got caught up in all of that and cheated on my first wife, Debbie, which destroyed my marriage. That was a really horrible period."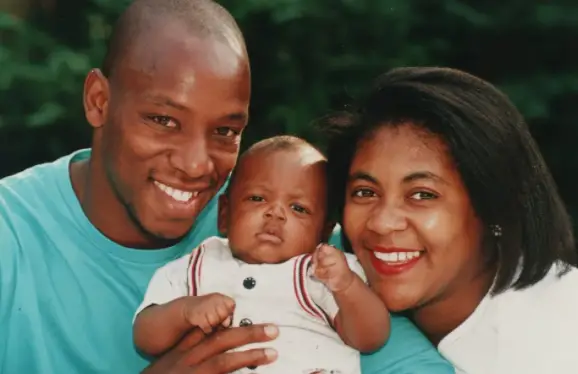 Ian Wright With His Wife Deborah or Debbie & Their Daughter (Extracted From The Article of The Sun)
Wright did admit that if there were ever a time in his life he wished to change, that would be the decision he made to cheat on his wife. 
Their marriage, however, wasn't all in ruins as the couple shares a special token of their marriage, their children. The two are parents to a son named Stacey and a daughter named Bobbi. 
Might Interest You: Aaron Ramsey Taking A Break From Field Because Of Injury; Has A Blessed Family Life With Wife And Baby
After the separation from his first wife, he married Nancy in 2011, whom he met in the pub in Notting Hill. 
He further shared how she didn't know anything about football during the time, which actually is a shocker because Wright is and has always been considered an Arsenal legend. 
He has two daughters with Nancy, Lola, and Roxanne, but as much happiness as his life has given him, Ian does not fully see eye to eye or accords to some of the decisions that he has taken in his life and said how he never set out for his life to be like that. 
Has Regrets from Marriage?
In whichever way it can be interpreted, Ian says how he never planned to have the life that he has now. 
Two marriages and eight children seemingly haven't been considered exactly ideal for Wright. 
He candidly spoke that this is not how he had planned his life to be. He has eight children with four different women. He married two women from the four and didn't marry the rest two.
His first baby mother is Sharon, who is mother to his eldest children, his sons, Shaun, Bradley Wright-Philips, and Brett. 
Bradley and Shaun both have followed their father's footsteps and are professional players. 
The former Arsenal player also has a daughter named Coco, who was born in 2006. 
"I didn't set out for it to be like that. I wanted to get married just once and never planned to have so many children in so many different circumstances."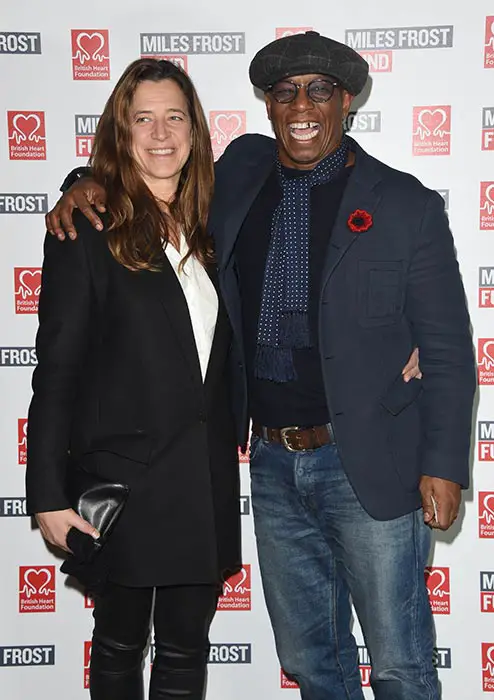 Ian Wright With His Now Wife, NancyIan  (Source Hello Magazine)
Says the professional footballer about his choices from the past. But Wright, in the book, somewhat partly finds the reason to be much deep-rooted than that. He shared how growing up; he saw how one guy used to have lots of kids and girlfriends and kind of "absorbed that." He further said, 
"This one's sleeping with that one, he's got kids with her, her and her, she's got kids with him and him . . . you go to Jamaica it's the same thing."
Ian also expressed how that might not be the best way to love, but it was rather a thing that he fell into than a choice. 
Hey! Drop By: Jack Wilshere Stats Taking A Toll After Injury; Reveals Future Plan With Girlfriend
While there are still some aspects he wished would have been different in his life, surely, he doesn't want to change the love he shares for his now spouse and the compassion he shares for his children. 
With a successful professional front and a somewhat bumpy personal life, Wright still stands tall in all the glory and respect that he has earned through and through in his life.