Music
Ice-T's Parenting Style Under Criticism? Who Is His Daughter?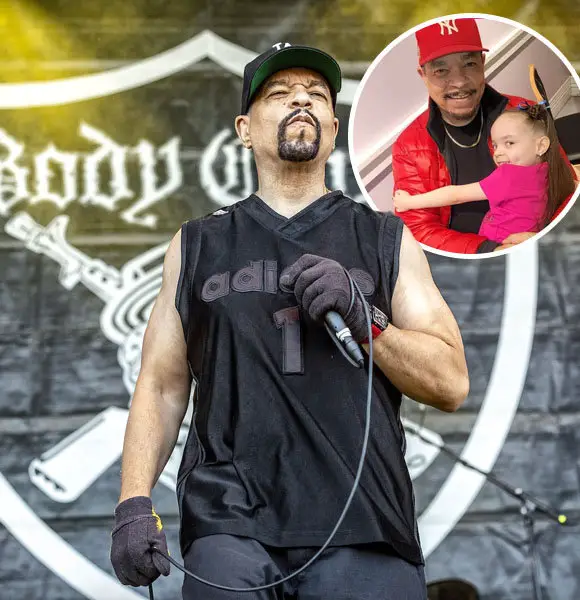 Tracy Lauren Marrow, a.k.a. Ice-T, is an American actor, composer, rapper, and producer. He usually plays serious characters, yet in real life, he's the complete opposite.
The vocalist of 'Cop Killer' is a softy when it comes to his daughter. 
Let's look into the relationship with his kid. 
Ice-T's Daughter
The rapper is currently married to model Coco Austin. He first met his wife, Coco, on the music set of his friend. 
During that time, he was considering settling down, and Coco's sweet character and lively personality appealed to him.
After courting for a few months, the couple got married in 2005. 
Despite having an over two-decade age gap, the couple's marriage has lasted for more than ten years, thanks to their strong chemistry.
The pair were trying to conceive a baby; however, due to many health complications, they could not get pregnant. 
But after nearly thirteen years of marriage, Ice-T and Coco finally welcomed daughter Chanel Nicole Marrow on November 28, 2015.
Ice-T spends most of his time with his partner Coco and daughter Chanel. (Photo: Instagram)
Learn about - All About Harry Belafonte's Married Life & Children- Where Is He Now?
They undoubtedly pamper their baby girl.
Being a celebrity child is extremely difficult since everyone is watching you. Chanel is in the same boat.
Coco had always dreamed of having a daughter whom she would be able to dress up and make her best friend.
According to the 'Carnivore' singer, Chanel not only has a striking physical resemblance with him, but she also has the same personality as him.
However, their parenting approach has frequently come under criticism.
In 2022, the 'Once Upon a Time in Brooklyn' star took a trip to the Bahamas with his wife and child.
The couple and their baby were having the time of their lives there. However, Chanel was seated in a baby stroller in one of their uploaded images. 
Six years old child in a stroller created an uproar. 
Many people began criticizing the pair for spoiling their children excessively and shared many insulting remarks.
Meanwhile, several of Coco's supporters stood up for them.
But this wasn't the first time that Coco's parenting approach has come into question.
For the school photo day, Coco had her baby daughter receive a french tip. 
After that, many started to question if it's even safe for young children to wear fake nails, and some even advised the mother to forbid her child from wearing makeup.
Again in 2021, Coco shared to Us Weekly that Chanel still favors breastmilk. However, the internet began to criticize Coco again, claiming that breastfeeding a five-year-old would weaken her and possibly equal abuse.
Although the duo got involved in numerous controversies, they chose not to comment on any of them because they didn't believe that responding would have a significant impact.
The couple continues to live a blissful life and pamper their baby girl. 
In addition to Chanel, the 'Something From Nothing: The Art Of Rap' executive producer has two other kids from his previous relationship. 
Ice-T has a 46 years old daughter, LeTesha Marrow, from his high school sweetheart, Adrienne. The couple raised their kid together until their separation.
Following their split, LeTesha lived with her father.
The 'Ice & Coco' reality star has a 31 years old son, Ice Tracy Marrow Jr., from his former girlfriend, Darlena Ortiz.
Though other children of the 'How We Met' narrator are grown adults, he still has a strong relationship with them.