Celebs
Get to Know Teenage Activist Isra Hirsi's Facts & Family Life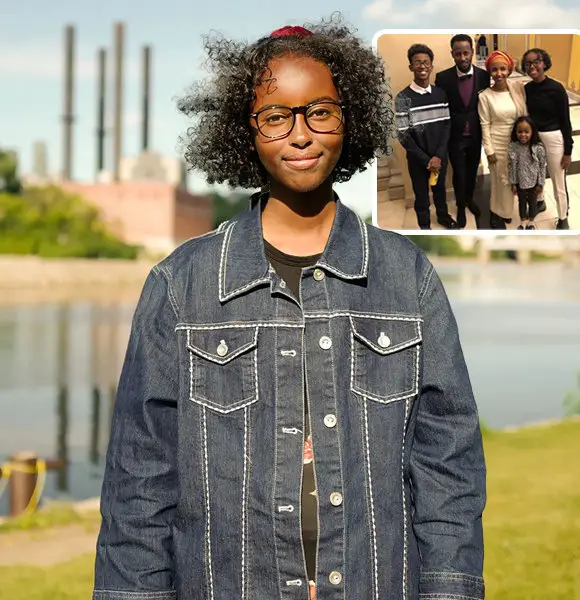 Achieving height of success at the age of 19, young Co-Founder/Co-Executive Director Isra Hirsi has stunned the world with her amazing work.
Famous for her family life and good work, let's get to know a little about the teenage activist.
Isra Hirsi's Family and Parents
Born to her father, Ahmed Hirsi, and mother, Ilhan Abdullahi Omar, Isra is very close to her family.
Speaking about her mother, Ilhan is a U.S. Representative and a politician.
Elected as the first Muslim to Congress, the married couple was never legally married.
At the age of 19, Ilhan and Hirsi applied for a marriage license, but they never finalized the application.
In their relationship from the timeline 2002 to 2008, the pair were together and had two children in the family.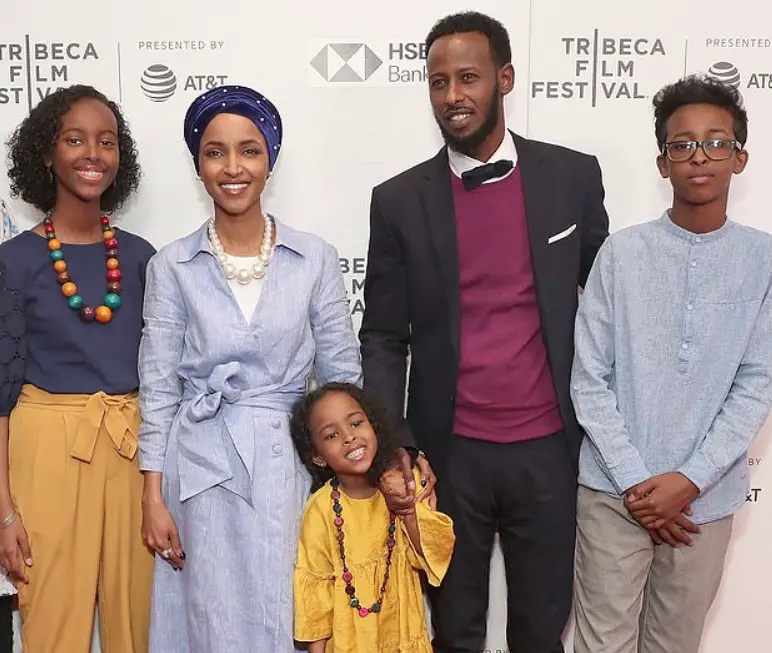 Isra Hirsi with her family (Source: dailymail)
Moving on in 2008, the couple decided to part ways.
Speaking about their split in 2016, Omar quoted,
"In 2008, we decided to end our relationship in our faith tradition after reaching an impasse in our life together."
After some time apart and Omar married another man Ahmed Nur Said Elmi. The couple eventually reconciled around 2011.
Ending her relationship with Elmi and legally getting a divorce in 2017, Omar legally got married to her first alleged husband, Ahmed Hirsi.
Also Read About: Iman Remembers Her Late Husband on Her 30th Wedding Anniversary
Explaining their relationship, Omar stated,
"Since 2011, I am happy to say that I have reconciled with Ahmed Hirsi, we have married in our faith tradition and are raising our family together,"
"Like all families, we have had our ups and downs but we are proud to have come through it together."
Let's move on to the career aspects and facts about Isra's mother. Belonging from a position where she has the power to change lives, her daughter Isra is walking in similar footsteps.
So the question is, how?
What Does Isra Hirsi Do?
Isra Hirsi is currently a college student foremost.
But even though she is a teenager, the star activist is the Co-Executive Director and Co-Founder of the US Youth Climate Strike.
Leading an organization consisting of 100 thousand people who were part of the strike for climate justice on March 15th and May 3rd, Isra addressed the crowd by saying,
"is the fight of my generation, and it needs to be addressed urgently."
But how did all of this start?
Visiting protests and organizing meetings along with her mom, Isra first took the initiative after witnessing the expansion of Line 3, which has leaked millions of gallons of oil in the U.S.
Joining her high school's environmental club in her freshman year on 2017, Isra is driven by her identity as a Black Muslim.
Being an advocate for intersectionality and diversity, the star activist has strong grounds.
Stating her first meeting experience, she quoted,
"Being in that space was really frustrating because I knew about environmental racism at that point," 
"I knew about Line 3; I knew about pollution levels in Black intercity communities, and this organization was talking about camping, water fountains, and things that were important but just too surface-level.
Celebrating her birthday on February 22, Isra is currently moving forward with her climate justice movement through online training and more.
With the added fame since the star's strike was recognized worldwide, there are many questions regarding the star's net worth.
Even though it is speculated her net worth is multi-millions, the activist has not made the information public yet.
Moving forward, we cannot wait for the young activist's future plans and family life, so stay with us for more updates.