Entertainment
Iman Remembers Her Late Husband on Her 30th Wedding Anniversary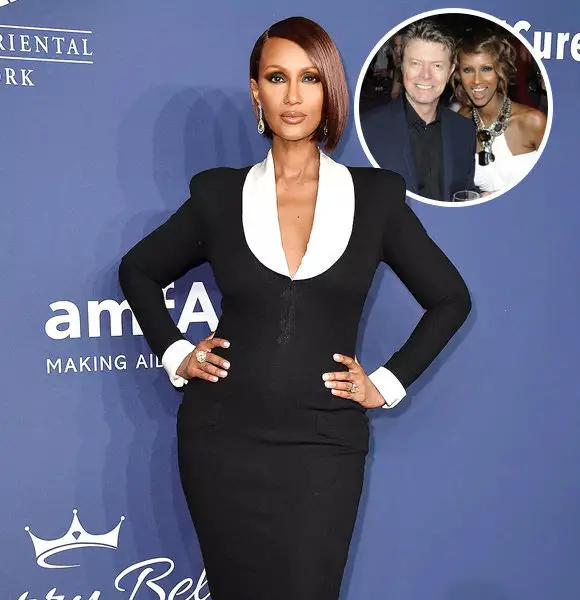 Iman, a.k.a. Zara Mohamed Abdulmajid, has often shown that true love never dies. Despite losing her husband to a disease, she still commemorates her beloved on their anniversary.
Iman, professionally a supermodel, entrepreneur, and actress, would rather call herself married to her partner than a widower. 
Let's take a closer look at the love that the supermodel cherishes.
Iman's Husband
The Somali supermodel was married to an English musician and actor, David Bowie. She met her husband, David, in 1990 on a blind date set by their mutual friend. 
According to her, David fell in love with her at first sight; however, she grew to love him after some time.
On June 6, 1992, in Florence, Italy, the pair exchanged wedding vows after dating for more than a year.
The couple welcomed their baby girl, Alexandria Zahra Jones, in 2000.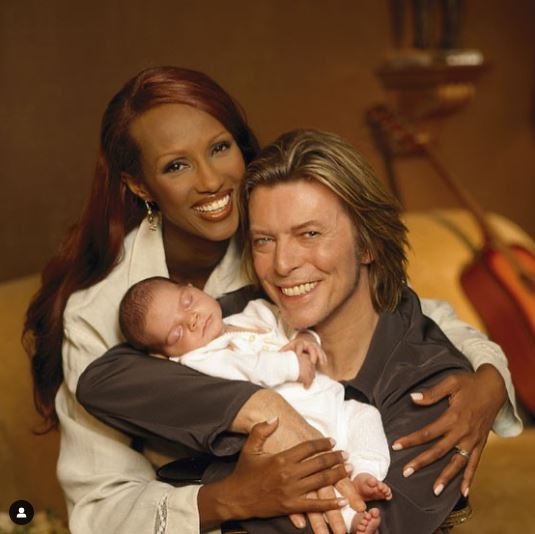 Iman and her husband, David, have a daughter. (Photo: Instagram)
The actress and her husband celebrated their anniversary together for twenty-three years until David passed away at the age of 69 in 2016 from liver cancer.
The news of David's death was confirmed by his Facebook page and revealed that the artist had been battling cancer for more than 18 months.
Interesting: Kellie Shanygne Williams's Happy Family of Four
Even though the couple had been together for a short time, their PDA moments in public events are still memorable. 
It was surely hard for her to go through the loss of the love of her life, but she revealed that she was focused on taking care of her daughter, who was very young to lose a father.
Following their grief, her daughter once asked her if she would ever remarry, to which she responded that she still feels married to David. She said,
"Someone a few years ago referred to David as my late husband and I said: 'No, he's not my late husband. He's my husband."
Despite David's absence, the actress recently celebrated their 30th wedding anniversary by herself.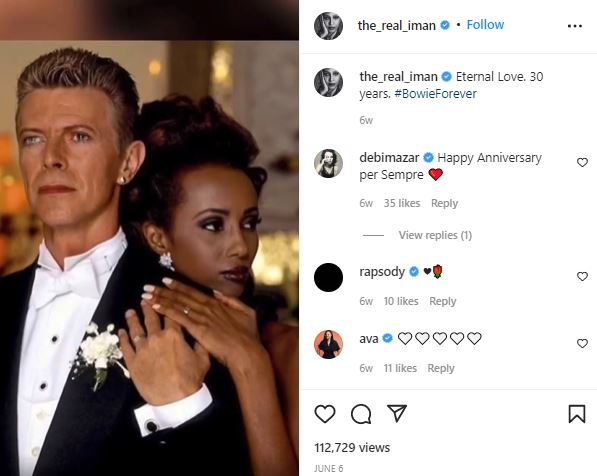 The Somali supermodel remembers her husband on their 30th wedding anniversary. (Photo: Instagram)
In an interview with People, the entrepreneur confessed that she still struggles with her husband not being there in her life and has some hard days because of it. 
Nevertheless, her lovely daughter Alexandria, who is in demand in the fashion industry, has helped her move forward.
Before meeting and marrying each other, Davis and the actress had children from their previous marriage. 
David has a son, Duncan Jones, from his first wife, Angie Bowie, whereas the Somali supermodel has a daughter, Zulekha Haywood, from her first husband, Spencer Haywood. 
As of now, she is well-known for maintaining perfect health.
Her Diet
The supermodel, who is in her late 60s, has the appearance of Someone in their early 20s. She revealed the techniques behind her healthy living in a 2015 interview with The Cut.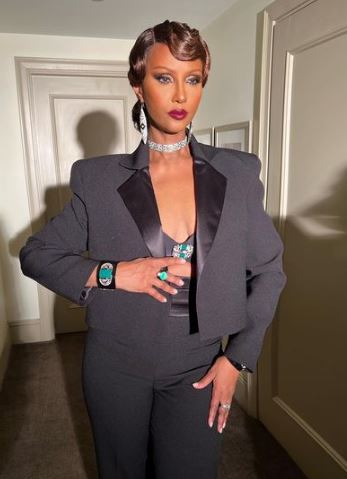 Iman still looks stunning at the age of 67. (Photo: Instagram)
She mentioned that she had a schedule she had been sticking to for a while. She first and foremost gets up about 5:30 or 6 a.m. to begin her incredible day.
Since her family is still asleep and her office doors are still locked in the early morning, she admitted it is her favorite time of day.
She wakes and enjoys a warm glass of lemon water before lying down for 20 to 30 minutes to relax. She then spends some time with her family and enjoys breakfast with them.
You May Like: Liya Kebede's Rising Net Worth and Family Life
She began her workouts by having group step-aerobics and subsequently boxing, but due to her leg issues, she is now simply doing cardio.
She also added that she doesn't like other meats and exclusively eats chicken and fish. She shared that she doesn't limit herself to eating only certain types of food but strives to keep a perfect balance between meals.
According to her, the major factors in maintaining health are exercising, self-esteem, and balancing your favorite meals.