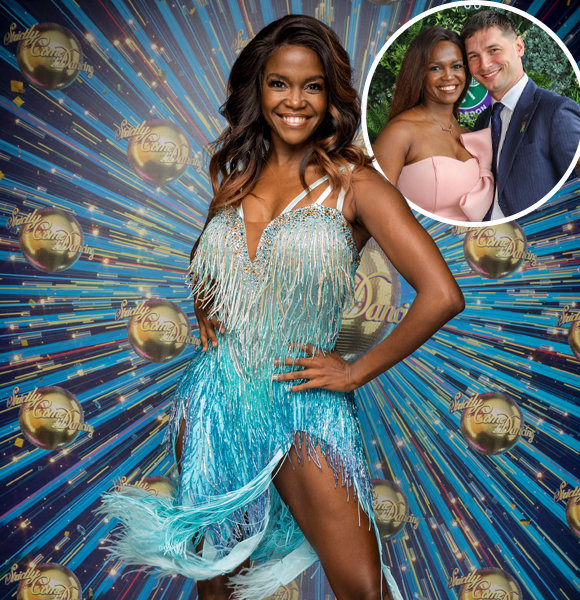 From being a dancer to becoming a judge, Oti Mabuse has been achieving heights of success in both personal and professional life.
Answering the questions "Is Oti Mabuse Married?" to "Who is Oti Mabuse Husband?" let's get into the details regarding her love life.
Who Is Oti Mabuse's Husband?
Currently married to her husband, Marius Iepure, for almost a decade, the start of their story is absolutely magical.
From sharing a dance floor to becoming life partners, the couple first met through Oti's sister and judge Motsi when Oti was searching for dance partners while she turned professional and moved from South Africa to Germany.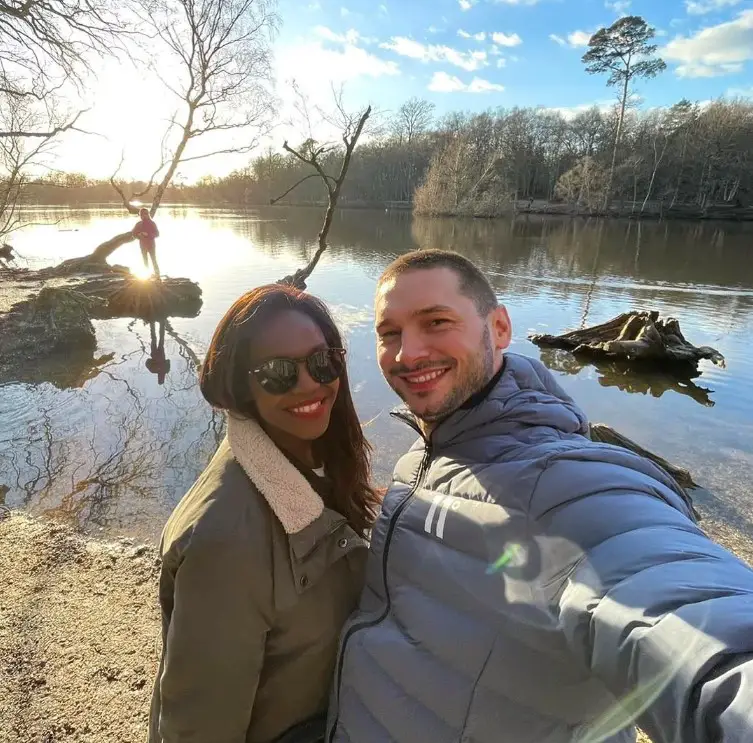 Oti with Her Husband, Marius Iepure (source: Instagram)
When Mabuse set foot on the dancefloor with her partner, she instantly knew something special was about to happen and claimed the moment, saying he was "the one."
Before the husband and wife set tracks to their relationship, Oti mentioned a clash, stating,
"I'm a big personality and [Marius] is a big personality as well. So, it became a bit of a clash."
She even suggested packing her bags and leaving, so did the couple already part ways?
Nope, instead, husband Marius instantly fell in love with the dancer for her strong personality, and the star defined this moment as finding her voice which seemed very powerful.
Read About: Multi-Talented Cady McClain's Husband, Jon Lindstrom is Her Biggest Supporter
Eventually, the couple got married in 2014, but they made their first appearance together through a group dance in 2017.
What is more amazing than a wedding?
Two Weddings!
Yes, the couple had two weddings, firstly the star and her partner got married in Denmark with her family and friends.
Secondly, and a few years later, the partner and wife again tied the knot in Oti's home country, South Africa. 
Wearing a traditional dress for her wedding, the star shared her emotions for her mother years later, stating,
"That was for me, on one of my favourite days, it was my wedding day. You planned it, more than that, you made it happen.
We got married at home, it was warm and sunny and all the family was there."
"That was the last time the whole family was together."
At the age of 30 and with a busy schedule as a choreographer and judge, Oti still manages to make time for her family.
Talk about her dedication and commitment, praise-worthy!
Falling in love deeply, the star also shared how her partner is protective of her. She stated,
"He's a real macho man... he's always like, 'Don't touch my wife unless you have to. Unless you really have to, don't do it'."
Having big personalities on-screen, the star couple is very supportive of each other.
Explore: Ryan Corr, So Much in Love With Dancer Girlfriend: Beach Holidays Dating
With a successful marriage, might there be another good news coming soon? A baby, perhaps?
Well, the couple did mention baby plans during her interview with Fabulous Magazine.
The star suggested one day, they might wake up and decide it is time and give cousins to their nieces, but for now, the star couple is focusing on their career.
Well, making a legacy for their soon-to-be children? We cannot wait!
Stay with us for more updates regarding the star's personal and professional life with her partner.