Sports
Has J.R. Smith Separated from His Wife After Alleged Cheating Controversy?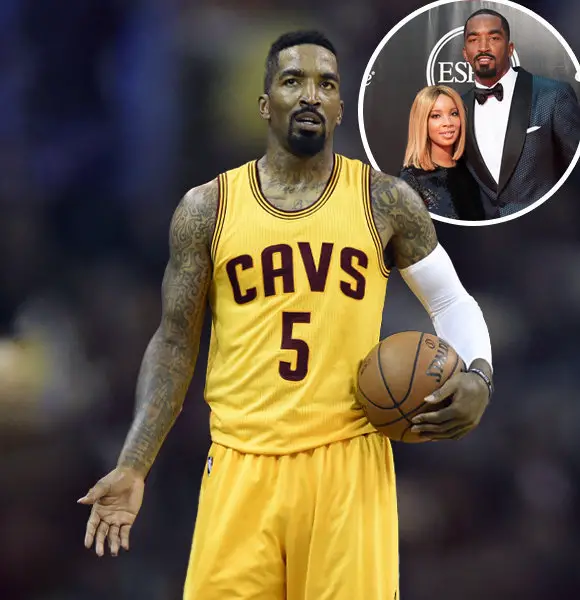 Former NBA player J.R. Smith was surrounded by controversies after his alleged infidelity, causing him to separate from his wife.
But, now after his separation, his fans are curious to know, 'is J.R. Smith married now?'
Well, keep scrolling to get your answer. 
Is J.R. Smith Still with His Wife?
Smith's wife, a brand influencer and life coach, Jewel Harris, has supported him for a long time. The couple had an on-and-off relationship before getting married in 2016. 
Smith and Jewel had their two daughters before marriage. The Smiths now have three children: Demi, Peyton, and Dakota.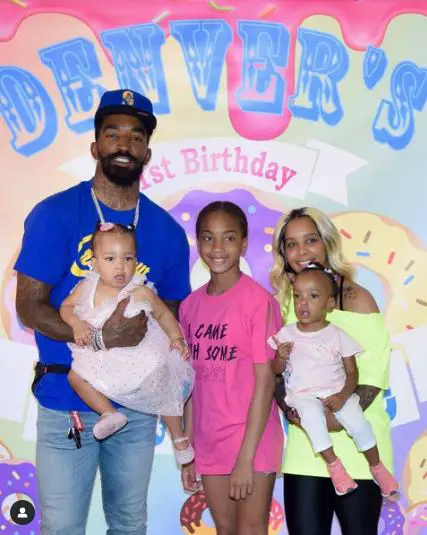 Smith with his wife, Jewel, and three daughters. (Photo: Instagram)
Among their children, Dakota was born before the due month. This incident inspired Jewel to establish Kota Bear, an organization that provides financial and emotional support to families of newborns in intensive care units (NICU).
The parents of three daughters are quite transparent on social media about their personal lives. They always update their fans about their family.
However, their openness made their relationship quite public.
Explore: Michael Essien and His Wife Giving Their Marriage Another Chance?
In 2019, Jewel took Instagram to expose her husband to having an extramarital affair with 'The Flash' actress Candice Patton.
The video posted by the mother of three quickly got hundreds of thousands of views and took over the internet.
After some moments, Smith denied the claims of cheating on his wife while disclosing that he and his wife had been apart for months.
On the other hand, Smith's alleged girlfriend, Candice, didn't share anything regarding the chaos. 
Jewel got a lot of support from her fans and friends, whereas Smith was on the verge of getting divorced.
Recommended: Darren Sharper's Family Life and Net Worth
Everyone thought this incident might have ended Smith's married life with Jewel. But instead, Smith and his wife decided to give their marriage a second chance.
As of now, Smith is seen appreciating and flaunting his love for Jewel on his social media.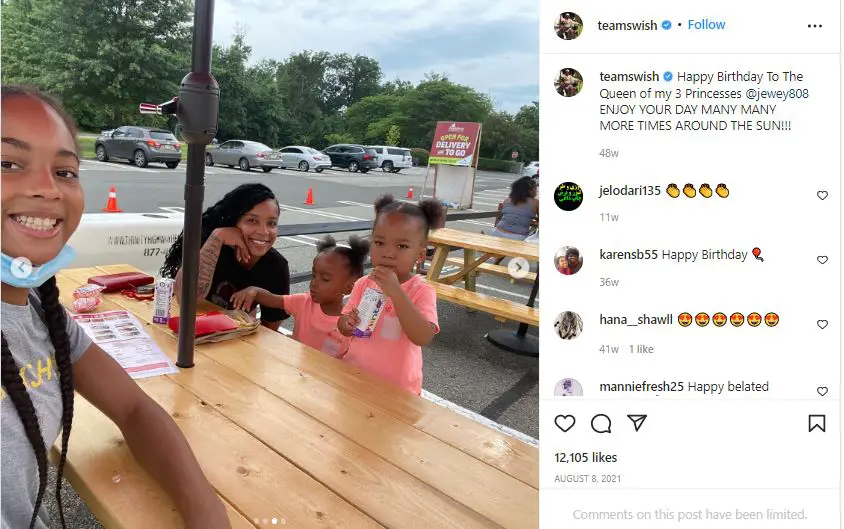 Smith wishes his wife on her birthday. (Photo: Instagram)
He faced his share of struggles managing his relationships, but his career, on the other hand, has been very successful.
J.R. Smith's Career
Smith, whose real name is Earl Joseph "J. R." Smith III, was born in Freehold Borough, New Jersey, on September 9, 1985, to mother Ida Smith and Father, Earl Smith.
Talking about his siblings, he has three brothers and two sisters. One of his brothers, Chris Smith, was a Knicks player.
He participated in a lot of sports in his high school. He used to play baseball, football, and basketball. However, in his senior year, Smith concentrated solely on basketball.
After a lengthy recruitment process, he decided to attend North Carolina to play college basketball.
You May Like: All about Michael Strahan's Rocky Past Relationship & Current Updates
In the 2004 NBA draft, Smith was chosen by the New Orleans Hornets with the 18th overall choice.
From 2004 to 2020, Smith played for New York Knicks, Cleveland Cavaliers, Zhejiang Golden Bulls, New Orleans Hornets, Denver Nuggets, and Los Angeles Lakers.
In 2021, Smith joined Complexity Gaming and participated in Warzone competitions. He has also developed an interest in golf.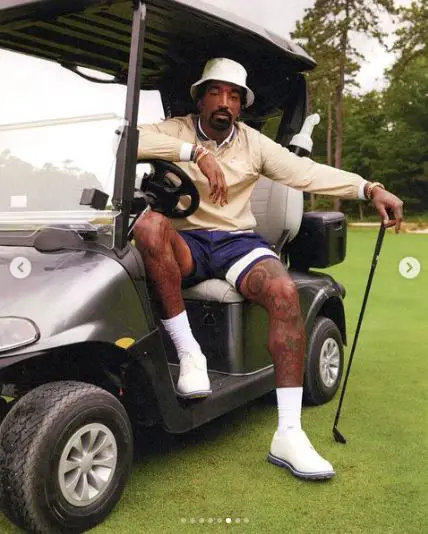 Recently, Smith has been seen playing golf. (Photo: Instagram)
At the age of 36, Smith has amassed a fortune with his amazing career, with which he has a collection of vintage and expensive cars.
His car collection includes Ferrari 458, Ford Mustang Shelby GT500, Mercedes-Benz G550, 2015 Land Rover Range Rover, 2015 Mercedes-Benz S550, 2015 Bentley Mulsanne and Gurkha F5.
According to Celebrity Net Worth, Smith has accumulated a net worth of $35 million and a salary of $14 million per year. 
Today, J.R. Smith has been living a comfortable life with his family of five.