Celebs
Jackie Long's Former Girlfriend Drops an EXCLUSIVE Bomb!
While Jackie Long's fans were already anticipating his former girlfriend to be his wife in the future, his ex-beau reveals their breakup.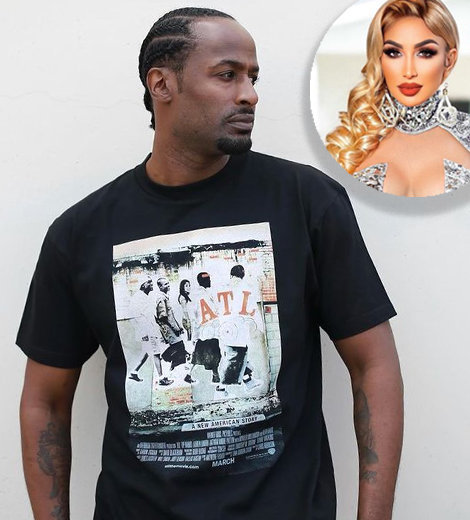 American actor Jackie Long is back on the list of singles after his former girlfriend exclusively announced their breakup.
The news got out when Jackie's ex-partner was in conversation with Shannon Mack, where she stretched all on what led them to split.
Jackie Long's Ex-Girlfriend Reveals the Truth
In the interview of December 2019, when Shannon was all ready to talk about the blossoming love life of Jackie and his former girlfriend, Angel Brinks, the interviewer was utterly stunned after Angel broke out the news of their split exclusively and unpredictably.
Replying to Shannon's question about their relationship, Angel revealed,
We actually just broke up and that's exclusive. I haven't really gone public with it yet, but you are the first person to know now. So there you go.
Jackie Long's previous girlfriend revealing their break up details (Source: YouTube)
Having dated for a year and a half, the pair called it quits. Although Angel and Jackie's romantic involvement came to an end, their friendship still remains as they have known each other for over decades.
Their friendship dates back to their early years. Talking about the bond they shared back then, Jackie's former partner said that they 'grew up and hung out together,' but only after years of knowing one another their friendship took a beautiful turn.
Get to know - Shanola Hampton Completes 21 Years of Happy Marriage !
In the conversation, Angel further elaborated on her separation with Jackie, saying that there was no infidelity involved, but she reasoned the split as 'our personalities just didn't jell well.'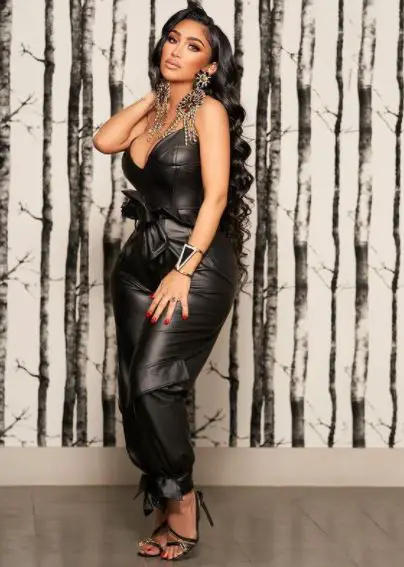 Jackie Long's Ex-Girlfriend, Angel Brinks (Source- Instagram) 
She had nothing but only good things to talk about her ex-boyfriend, implying the two broke up with no mess whatsoever. On that matter, Angel stretched,
We have the same values, we both believe in marriage. Our families loved each other. Everything seemed like it was okay, but sometimes things just won't work out.
The interviewer suddenly popped out a question asking if they were ever getting back together, to which Angel replied, 'only God knows, but for now, no.'
Well, after over a year of their separation, there is no sign of the pair getting back together. Instead, Angel is now a mother to her newborn son she shares with her new beau, musician RoccStar.
However, Angel had dating advice to spare at the end, saying that communication is the key to a healthy relationship. She could not be more right.
While Angel has already moved on into another relationship, Jackie, on the other hand, is not known to have a girlfriend since his split.
Nonetheless, he does have some relationship history to gossip about.
Personal life of - All You Need to Know about Miranda Rae Mayo's Personal Life
Jackie's Past Relationship
Jackie never had a wife, but his past love life included some famous personalities for which his name often made it to the tabloid headlines.
One of the most talked-about ones is his association with tennis player Serena Williams.
While there were rumors of them being an item again after their split years ago, Jackie's answer in this regard probably clears the air.
Talking to Vlad TV back in 2015, the Grand Theft Auto V voice actor addressed the rumor of him and Serena getting back together, saying,
I ain't dated that girl in about six, seven years.
Further praising Serena for her extraordinary athletic achievement, the actor swiftly changed the topic. Pretty clever!
For some time, Jackie also stirred the media with his relationship with Kim Porter, who is no more.
Besides his history with failed relationships, the actor has not appeared in headlines for his new romance since his last split with Angel.