Entertainment
Charles Melton Girlfriend, Parents, Ethnicity, Net Worth
Most would immediately recognize the name, Charles Melton a...of 2019, he is single and simply put ... For those who have...since they both are co-stars on a trending show sources claim that they...After growing up he attended Kansas State University but dropped his...As an actor of such stature, his earnings are compared to that of an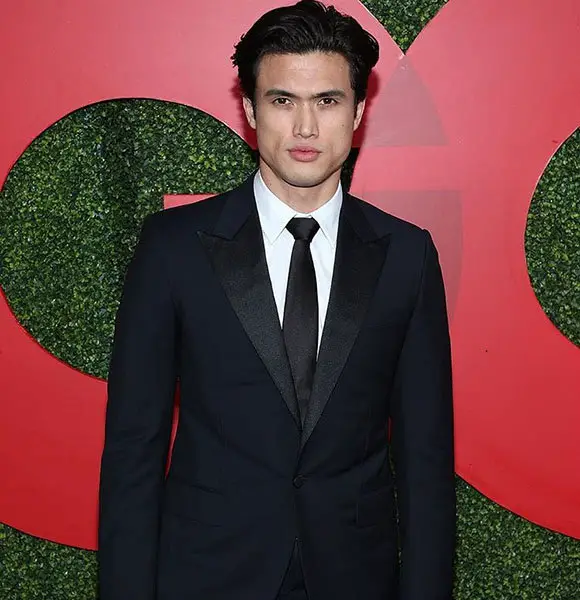 Charles Melton gained prominence after replacing Ross Butler as Reggie in the second season of the hit Netflix series, Riverdale.
He previously worked as a model for brands like Armani, Azalea, Old Navy. Moreover, Charles even walked for the New York Fashion Week, Park & Ronen, and VLOV New. Keep reading to find out more about the heartthrob. 
Charles Dating Status?
Charles started dating his Riverdale-co-star, Camila Mendes in September 2018. Interestingly, their romance first started on-screen as the character of Veronica and Reggie on the show and soon took to real life.
Related Story :- Riverdale Star Charles Melton Age 27 & Camila Mendes Dating Rumors! True?
Charles and Camila never shied to express their love towards each other on social media. Only on 23 August 2019, the lovebird had celebrated their first anniversary together.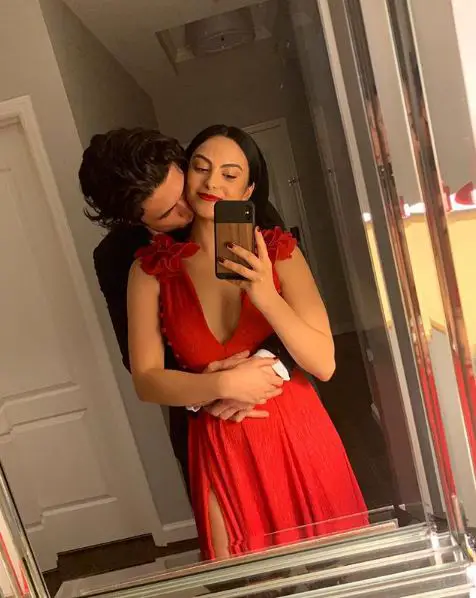 Charles Melton with girlfriend Camila Mendes in February 2019 (Photo: Charles Melton's Instagram)
Sadly though, the pair's relationship came to a surprising end.
According to popular sites like MTV, e!online, Seventeen, the duo broke off a few months after their first anniversary.
Though an exact date is uncertain, the pair's split is certain.
Interestingly, Charles Melton and Camila Mendes apparently dealt with the whole situation as maturely as possible. Since they currently star on Riverdale, sources claim that they made sure that their personal life didn't affect their professional life.
Early Life & Family
Charles Melton was born on 4 January 1991, in Juneau, Alaska. He, however, spent his childhood in Manhattan, Alaska alongside sister Tammie Milton. He is of mixed ethnicity courtesy of his parents Sukyong Melton and Philip Melton, whose family roots are Korean, Cherokee, and Caucasian.
Interestingly the actor never stayed in the same place for long, due to his father's army career.
After growing up he attended Kansas State University but dropped his education in the middle to pursue a career in the modeling world. He soon left the modeling world as well to pursue a career in acting.
Net Worth Info
Grabbing every opportunity insight, Charles went on to make his debut in the pop music show Glee. He then continued to star in other series like American Horror Story (2011), Faces Without Eyes (2015), and Riverdale (2017). 
Also Read :- Who Is Victor Houston, Camila Mendes' Boyfriend? Bio, Age, Job, Net Worth & Facts
In 2020, Charles is set to make his big-screen debut on the hit movie series Bad Boys' third installment Bad Boys for Life.
As an actor of such stature, his earnings are surely more than that of an average actor i.e $50 K. 
Facts On Charles
Charles' height is 6 feet 1 inch (1.89 m).
He is a big fan of the singer William Hung, and his favorite film is A Knight's Tale.