Sports
'I'm rich' Says Jade Cargill- Let's Explore Her Net Worth & Married Life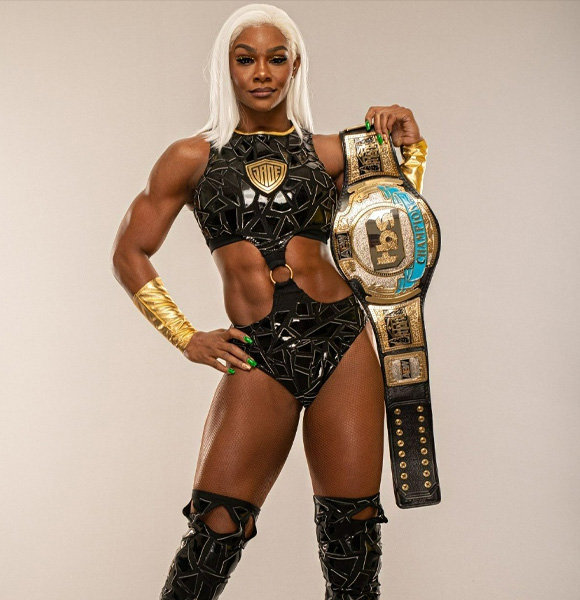 American professional wrestler Jade Cargill has been associated with All Elite Wrestling for a while now, and she is the reigning AEW TBS champion. 
She started her career in 2019 but made her professional debut in late 2020, and since then, she has won numerous titles and has defended her titles against big professional wrestlers. 
Jade's professional life is filled with chaos and fights, which are still enjoyable and is what she loves to do, but her personal life seems to be completely opposite.
She lives her life along with a husband and her daughter. However, the wrestler's life out of the ring is pure calm and filled with love and happiness for this fierce fighter.
Who Is Jade Cargill's Husband?
Jade Cargill, age 28, is a married professional athlete who shares a daughter with her husband, Brandon Philips.
The two have a daughter named Bailey Quinn, and they have kept the details of their relationship pretty private. 
The mother of one undoubtedly loves her daughter more than anything. Recently, on the occasion of Mother's day, she shared a beautiful picture commemorating the mother-daughter relationship.
Posting a beautiful picture alongside her daughter, she wrote, 
Nothing will ever compare to the day we met you my daisy.
Jade hasn't shared much about her personal life, and she has very carefully kept her professional life, and personal life separated away. 
She rarely talks about her personal life, and information regarding her married life is hard to dig. 
Jade's focus on social media is just her professional life. She has shared how she opened Twitter just for wrestling. 
She used to have Twitter once, but according to her, she didn't like it; that's why she "got rid of it."
More On: Amanda Brugel Shares Tips on Parenting- Get to Know Her Children
Well, this goes on to show how protective Jade is of her personal life when it comes to sharing it publicly, and she has created a strict boundary regarding the matter.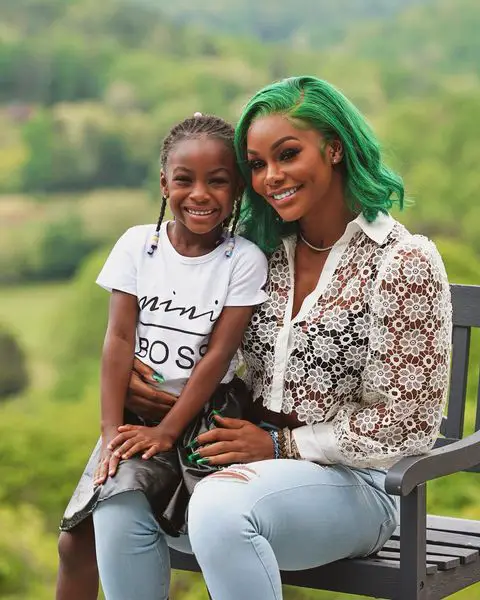 Jade Cargill with Her Daughter (Source Instagram)
However, we can confirm that she is married and has a spouse, as revealed during an interview with the Wrestling News. 
During th interview with the media portal, the wrestler was asked where her money usually came from as she had discussed how she is into wrestling, not for money but because she enjoys it. 
The difference for me that people don't understand is that in real life, I'm rich, like I am. I don't want to say it like that, but I mean, in plain terms, I'm rich. I don't need to do this. I do this because I enjoy it. I love coming to work. I love pushing the limit and I love seeing what I can do.
Seemingly out of curiosity, when she was asked where her money came from, she answered how it comes from her modeling and partly because her husband is a former MLB player. 
She said, "It comes from modeling and my spouse also is an ex-MLB player, Brandon Phillips."
Further adding on to her husband's achievements, she said, 
He's three or four times, and he'll kill me that I don't know this, but three or four times Golden Glove, two time Silver Slugger, All Stars several times. So he's been killing it. He's going to be in the Hall of Fame.
But obviously, her husband is not the only one that adds to her earnings; she herself is a famed wrestler, a model, a child psychologist, and a trainer. So, we can hardly imagine that Jade would ever need to rely on her spouse to call herself "rich."
Also Read: Jordan Alexander's Classic Tale of Modern Romance
Cargill's life with her husband and daughter seems pretty amazing. As of June 20, 2021, she took to Twitter to wish her wonderful spouse and father of her daughter on the occasion of Father's day.
So, given her social media presence, the wrestler seems to be relishing a happily wedded life.