Sports
James Conner's Emotional Surprise to His Parents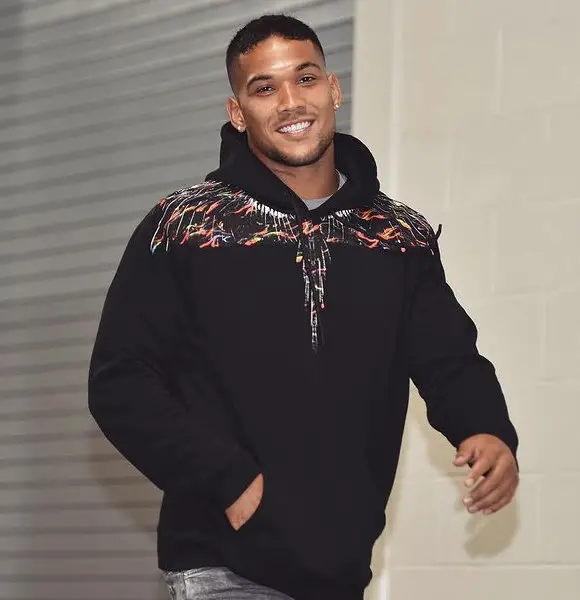 American football running back James Conner's dedication and discipline he exudes in the arena have motivated countless of his admirers.
But besides being an extraordinary athlete, he is also a responsible son who does not miss out on any chance in making his parents proud.
And, the gifts he gifted to his parents from his hard-earned fortune speak volumes of how genuinely he admires his parent's support in his life.
James Conner Making His Parents Proud
The world sees James as a motivation, but for him, the real motivation to exhibit his diligence comes from the family that molded him to become the athlete he is today.
It is no surprise his parents are a huge part of the success he garners, but the athlete has his ways of touching his parents' hearts in return.
And his ways of showing gratitude to his parents sometimes come as expensive gifts.
Back in 2020, the NFL player made headlines for gifting his father, Glen Conner, a truck. Showing his father's reaction to the surprise gift, James took to his Twitter on June 7, 2020, to share a video.
The short video clip perfectly captured his father's hilarious reaction where he almost could not believe the shiny black truck gifted by his son would be his new ride.
When James casually greeted Glen and handed him the keys to the brand-new truck, Glen's in utter surprise, said, 'are you serious?'
It took Glen a few seconds to take it in, and later the father-son burst out into cheerful laughter. Moreover, James's proud father's wholesome reaction video has been viewed over six million times on Twitter along with several retweets. 
Personal life of - Allen Iverson's Emotional Tribute to His Former Wife a.k.a. 'Real Love'
Another joyous moment in his family came shortly, when he surprised his mother, Kelly Bibbs, with an even more expensive gift, a home.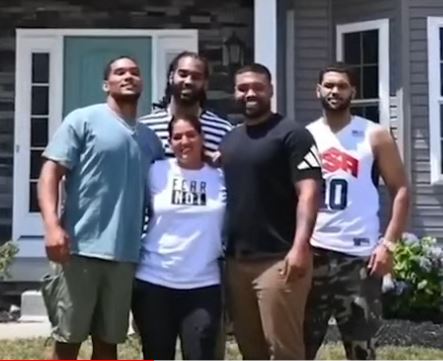 James Conner with his brothers and mother (Source: ESPN)
Just how stunned his father was when receiving the unexpected truck, his mother was no less in displaying her startled reaction on finding out that the home she was entering was a present from her son.
The Arizona Cardinals player, pulling off the surprise with the help of his brothers, made sure to capture his mother's reaction in a video where she is seen getting emotional by his surprise.
Well, James does know how to thank his parents for all that they did for him. An exemplary son indeed!
The NFL athlete, who belongs to mixed ethnicity, has always been a family guy. He is not only tight-knitted with his parents but also is closely bonded with his bother, who play a big part in shaping his adulthood. 
While he is blessed with blissful family life as well as a proficient career, his cancer diagnosis back in 2015 almost threatened his life.
Get to know - Esteban Loaiza Remarried? DEBUNKING His Love Life
James Conner's Stronger Comeback 
While his football career at the University of Pittsburgh was going strong, his sudden cancer diagnosis, unfortunately, brought an unexpected turn in his life.
Opening up about his cancer diagnosis and his recovery, James shared in a podcast that his doctor had initially told him he had only about a week left.
He further elaborated that if he had not gotten the right treatment, the rapid growth of the tumor around his heart would leave him with approximately a week to live.
But, with the proper treatment, he conquered the misfortune and came back in the arena stronger than ever.
His journey of beating cancer and still making his career stand high makes him an inspiring personality many look up to.
Documenting his life journey in pages of a book, the ACC Player of the Year authored Fear Is a Choice in 2020 to motivate others. His journey never ceases to impress.
From being the best in the arena to being the responsible son, he is undoubtedly an ideal personality.