Celebs
Congrats to James O'Halloran Who Welcomed a Child Alongside His Beautiful Wife
James O'Halloran who surely got a handful salary from his appearance on The Price Is Right has now stepped into a new journey with his beloved wife.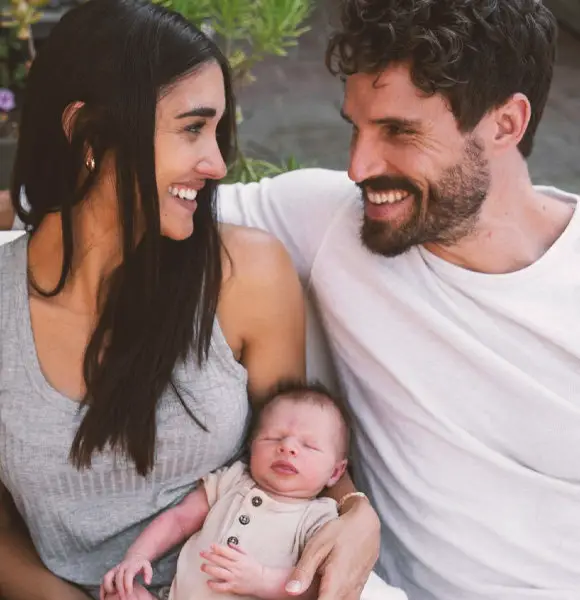 "Welcome to the world Max. Right on time. You've already made our lives immeasurably better." These were the words expressed by the Australian model, James O'Halloran, when he stepped foot in the chapter of fatherhood. 
The handsome hunk welcomed his firstborn recently, on July 2021, alongside his beautiful wife, and to say the least, the smiles in the family have not stopped since. 
James O'Halloran & His Wife Welcomes Their First Baby
A flow of millions of emotions, an angel wrapped around and a peck of kiss that defined pure love, that is how we can describe the picture that James posted on his Instagram upon the arrival of his newborn, Max.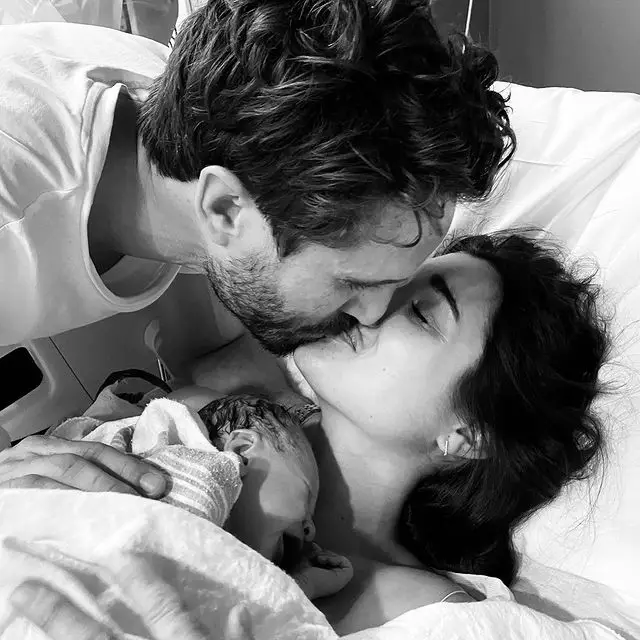 James O'Halloran With His Wife & New Born (Source Instagram)
Sharing multiple pictures of his baby (who is the size of his palm, mind you), he shared his happiness among hundreds of thousands of his Instagram followers. 
James, who married the love of his life, his wife, Jamiee Gooley, started this new journey after almost five years inside his married life. 
The two made the promise of a lifetime back in 2016, and they have been going strong ever since.
During an interview with CBS, James, who gained larger notability from his appearance in The Price Is Right, revealed that he met his forever one at the Melbourne Cup in Australia. 
Personal Life Of Another Model: Russia-Born Model/Comedian, Eugenia Kuzmina, Married to American Husband Bill Block, Intends to Unite the Two Countries?
Oh! and the story further is a classic Hollywood hero story. During an uncomfortable turn of events, he revealed how Jamiee was unwelcomely approached by a guy and further said, 
"so she turned to me and said, 'Save me from him.' The rest is history." 
The rest indeed is history, cut to today they are married and share a child together. The Australian model also credits his wife for helping him go through some hard times in his life. 
On December 19, 2020, the couple celebrated four successful years of marriage with each other, and taking the happy news to his Instagram, James wrote, 
"We've had our share of adversity too which thanks to your strength and support has always made me feel closer to you. I couldn't ask for a better partner and i'm very excited about what's to come."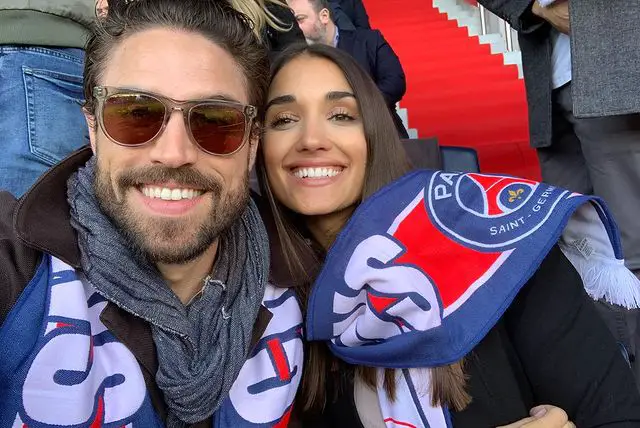 James O'Halloran With His Spouse, Jamiee (Source Instagram)
And literally, after seven months, they welcomed their first child. A short background on his spouse, Jamiee, she completed her Bachelor's degree in Nutrition and Dietetics from Australia in 2013, and she is now a practicing dietitian. 
The happy family of three also has an addition to their family, another fur baby that they regard as their own. His personal life has been going on at a rapid speed; however, his professional front has so far been steady.
It is no wonder that this established model has provided an impressive net worth for himself; however, his journey to date is one not to miss.
More On Australian Models: Beautiful Model Rebecca Judd Invites Twin Boys in Her Life, Announces Baby Names and Photos
What Is James O'Halloran's Net Worth? 
While other qualities of O'Halloran might have landed him to be a male model on The Price Is Right, his rock-hard abs and a smooth Australian accent are surely on top. 
His appearance on his show surely entertained him with a generous salary. No joke, but surely people watching the show significantly increased after this charmers arrival. 
Upon being chosen to star in the show, he expressed his happiness to People Magazine back in 2014. 
"I'm just humbled that I was chosen," he said. "I guess my accent probably did help."
But before his career transitioned to a model, he worked in the industrial design industry for about three years. Talking about his transition, he shared, 
 "But I was taking nighttime acting classes. Then, in the midst of a global recession, I quit my job to become a model. I think it worked out for me so far!"
This career path was certainly right for this Aussie heartthrob as it landed him wide recognition and obviously a net worth that is undoubtedly valued in the six-figure range.