Entertainment
James Spader's Wonderful Love Life Is Well Accompanied By A Staggering Net Worth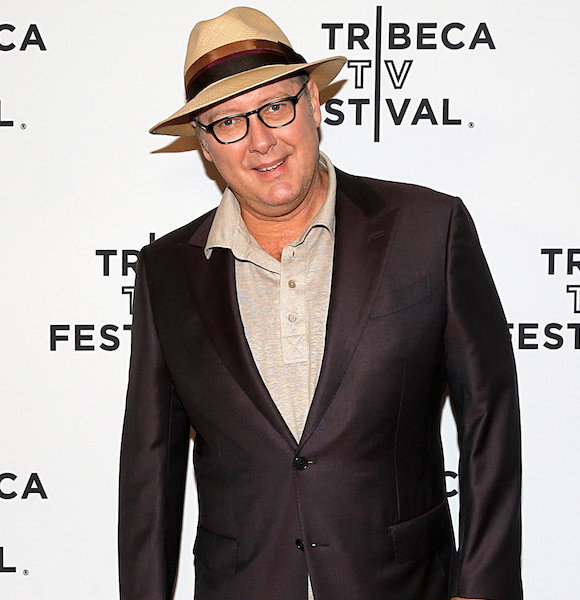 American actor and producer James Spader's four decades of contribution to the movie industry is one notable story on its own. 
From starting his career in 1978, the actor/producer is one of the most influential actors in Hollywood to this day. 
That must be why he has successfully accumulated a staggering net worth valued in multi-millions. 
Staggering Net Worth And Salary
Spader, age 61, started his career in 1978 with minor roles, but his breakthrough in Hollywood came in 1981 when he was a part of the popular movie Endless Love. 
Spader continued his movie journey, but his other roles did not bring much significance to his career until 1986.
On 1986 he landed a role in a successful movie, Pretty In Pink, where he played the role of a wealthy, arrogant playboy. After that year, James never put a halt or had a setback on his career. 
He has been a heartthrob throughout the decades. Whether it's the 80's, the '90s, or 2000's the 61-year-old, to this day, has a crazy crowd of men and women just waiting for him to notice them. 
In 1989, another breakthrough hit his career when he played a role in the movie Sex, Lies, and Videotape, for which he received the Best Actor Award at the Cannes Film Festival. 
His outstanding acting career is well acknowledged by audiences and critiques. This might be the reason why he is three times Emmy Awardee. 
Further, he won an Emmy Award in 2004 for his role on The Practice and won two others in 2005 and 2007 for his role in Boston Legal. 
He also appeared on Avengers: Age of Ultron in 2015. 
More On Age of Ultron Actress: Dominique Provost-Chalkley: As Actors Being Married & Having a Husband Becomes Odd
For an actor of his caliber, whatever he gets paid seems unfairly less. However, that being said, James has had a successful career front and gets paid a hefty sum for his portrayals in movies and television series. 
Spader bags a salary of $300 thousand per episode for his role in the NBC series The Blacklist that has run over for eight years now.
With the outstanding course of his career achievements and all the beneficiaries that come along with being a Hollywood star, he has accumulated a net worth of $20 million as per Celebrity Net Worth.
Spader, over the years, has garnered a significant amount of attention and a crazy fan base. However, he has a special place to escape from all the hassle and chaos of his super famous life. 
Secrets Of The Blacklist Star: Ryan Eggold Secretly Married? All Set To Star In New NBC Show!
Is James Spader Married?
Spader is still a charming bachelor who is in a very long-term relationship with his girlfriend. He has been dating his girlfriend for almost two decades now. 
James and his girlfriend Leslie Stefanson are in a relationship that started in 2002, and the pair have not let go of each other since.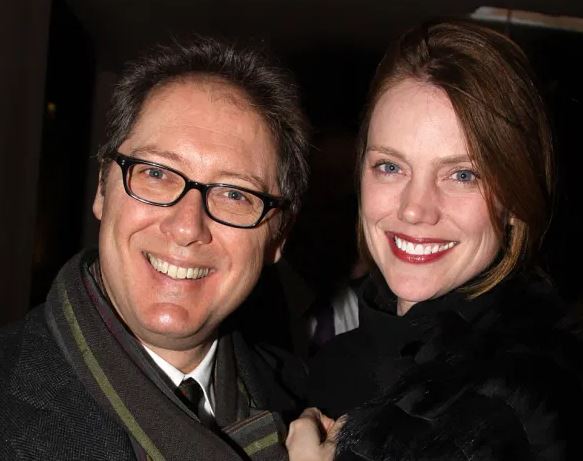 James Spader With His Girlfriend (Source Getty)
Leslie is an American model, actress, and artist. 
As per The Sun, Leslie started her acting journey in 1994, and she has played prominent roles in The General's Daughter, The Haunted, As Good as It Gets, and Unbreakable. 
A little-known fact Leslie is actually Spader's costar from the movie Alien Hunter.
She has now evolved into an artist as she took a break from acting. In 2019 she won the Gold Medal and Charlotte Geffken Price from the National Sculpture Society for her piece named La Bestia. 
Spader and Leslie, who have kept their personal life under the wraps, also has a son named Nathaneal, age 12, as of 2021. 
However, Nathaneal is not James's only son. James has two kids named Sebastian Spader and Elijah Spader from his previous marriage with his wife Victoria Kheel, whom he married in 1987. 
James Spader And His Ex-Wife, Victoria Kheel (Source Getty) 
His son Sebastian is a business agent, and his other son Elijah is an audio engineer for Sony Picture Entertainment. 
Despite Spader's relationship history, he is often regarded as gay; however, it can be deemed as false as he has only been linked with women to date. 
Spader now lives a fulfilling life with his family on his home in Marion that he purchased for more than $1.1 million back in 2016.