Celebs
Is Jane Ferguson Getting Married to Her Long-Time Partner?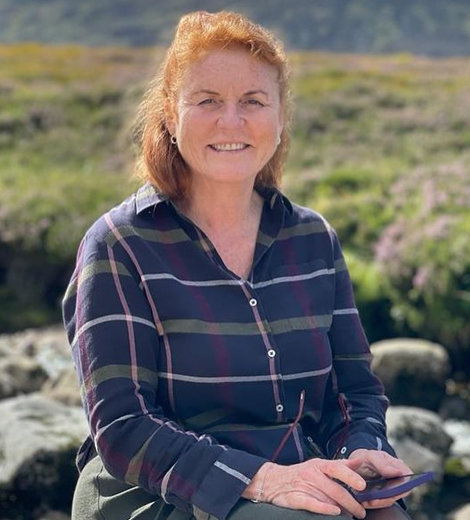 Jane Ferguson, famously recognized as the sister of the Duchess of York Sarah, is often under public attention for her love life. While her divorce from the previous husband created quite a stir in the media, now her love life of over a decade is turning many heads.
Exclusively talking to New Idea, Jane spoke about her blossoming romance with her new partner, and many seem to be curious if there is gouging to be a wedding.
Jane Ferguson Found Her Potential Husband?
"Ramin is a special guy, I love being with him and I am with him most days."
Jane shared about her partner, Ramin Marzbani, in a recent issue of New Idea, where she further stretched on if the pair are giving a thought to marriage, saying,
Will we get married? Probably not, because we're happy as we are. We live together, work together, have fun together and we're going on an adventure to Italy very soon.
The two are clearly set on not being husband and wife. Regardless, they seem to enjoy every bit of the time they get to spend together.
Further, into the conversation, Jane, age 64, recalls an incident six years ago that almost took Ramin's life.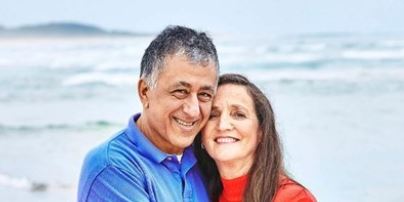 Jane Ferguson's husband (Source: New Idea)
She shared about the health complication her partner suffered in the past, which brought him to near-death situations twice. Reflecting on the unfortunate event, she opened up saying,
He thought he had eaten too much pizza and it was just heartburn, but then he collapsed.
She further added by saying, "He didn't want to go to the hospital, but I drove him there rather than calling an ambulance. Ten minutes later, he had a heart attack and died right there on the table."
Get to know - What Lou Diamond Phillips's Married Life with His Third Wife Is Like?
But fortunately, the medical staff in the hospital brought him back to life. During Ramin's recovery at home, Jane was there by his side, helping him through the process.
She even got a dog for him, and the couple often goes on holidays to add some refreshment to their lives.   
Well, since they added an adorable furry member in their lives, Jane and Ramin, jointly with their friends, opened a business venture, LickiMat, which sells vet-approved products for pets.
Partners in life and business. Such a couple goals! 
Ramin is no less in praising his beau. Talking highly of Jane, he said,
Jane is an amazing person, so kind. She just works so hard at everything she does. 
Little did the couple know that they would still be so much in love after eleven years of their first encounter at an airport.
Jane's love story could not get any better, but it took her two failed marriages to get to the love she has today.
Jane's Past Relationship
Jane first met her first husband, Alex Makim, when she was fifteen. Tying the knot after four years, Jane moved to Australia to live with Alex's family.
The husband-wife duo made an addition to their family, welcoming two kids together, Seamus and Ayesha. But their married life came to an end in 1988.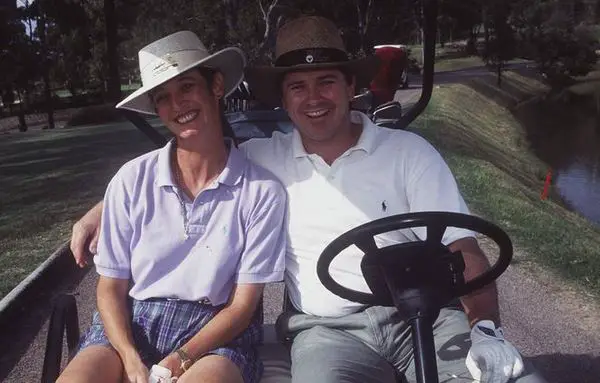 Jane Ferguson with former husband, Rainer (Source: Pinterest)
However, she found herself in another marriage with her second husband, Rainer Luedecke, six years later. She became a mother again from her second marriage when she gave birth to her youngest one, Heidi.
Unfortunately, her marriage did not last the second time as well. But, despite her history of failed marriages, she is now happy to be with her partner Ramin.