Entertainment
The Truth Behind Jason Genao's Disability Speculation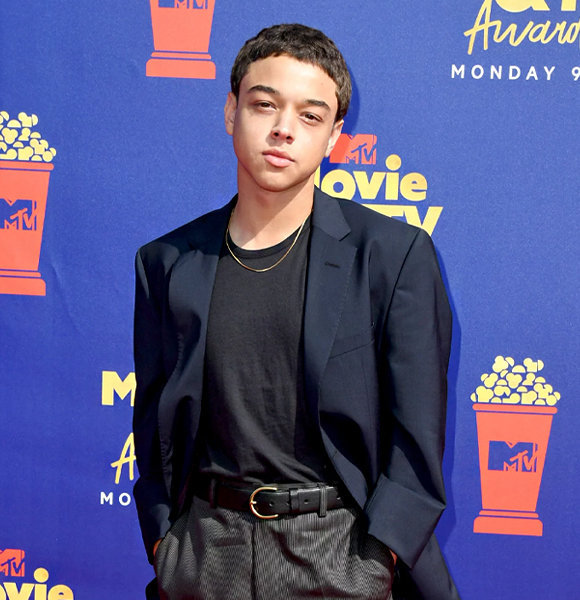 Jason Genao, best known as Ruby from 'On My Block,' has gained massive popularity recently, thanks to his role. His charming personality and exceptional acting skills have been well-received by viewers.
However, health concerns have been raised for the actor, and questions regarding him having a disability have been on people's minds. So, is Jason Genao sick?
Jason Genao's Disability Rumor
Rest assured, Jason does not have a serious disability or sickness. However, he has faced a few health problems in the past.
While it's not a disability, Jason Genao apparently has a condition concerning his eye bags.
Fans might have noticed it, too, especially in season two of 'On My Block.'
Jason's character Ruby is going through a lot and processing the trauma from season one (no spoilers here!), so he has a disgruntled look throughout the season.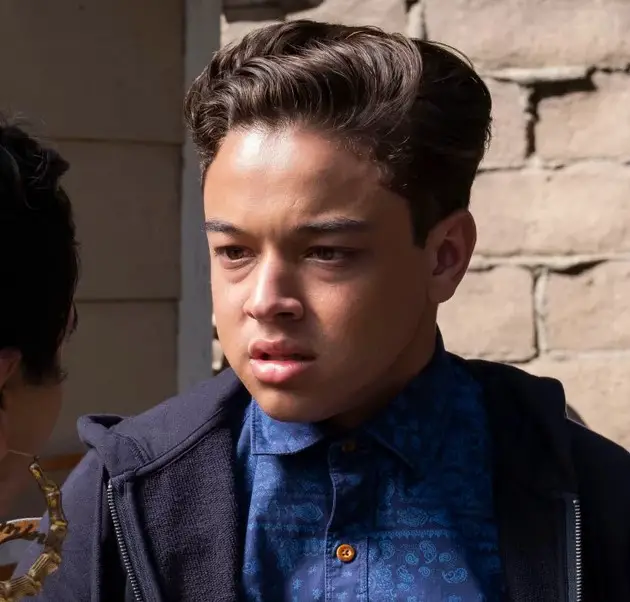 Jason Genao on 'On My Block' (Source: Popsugar)
But, in real life, Genao might have achieved the look by lack of sleep.
He has mentioned several times that he does not get good sleep. Hence, it might be the reason behind his prominent eye bags and not because of some disability.
A concerned fan took to Twitter to ask Jason about his eye bags.
"Jason what's up with the eye bags? Are you getting enough sleep?" the fan wrote.
To which Jason replied, "Not since 2004." In another tweet, he confessed that he hadn't slept for years!

On the other hand, fans have loved his look on-screen; eye bags or no eye bags! His effortless acting skills are what fans are drawn into. 
Besides this, he had a major health hazard when he got into a car accident.
While it, fortunately, did not result in any disability or major injury, he shared that the incident left him traumatized, and he's still super careful while driving. 
You might like: Greg Bryk Says His Knees Went Weak When He First Saw His Wife!
Another question people might have about Jason is his height.
He stands at 5'1", shorter than the stereotypical male lead in Hollywood.
Jason also shared that he has faced discrimination during casting because of his height.
"One time, there was a role, and the casting director loved me. Director, too. It was between me and some other person. And they were like, "You might just be a little too short," he shared with Vulture,
Likewise, he wishes that people would "stop casting against what they think the story should look like."
Indeed, it's time we moved forward from judging by appearances. Furthermore, the actor wants people to recognize his talent and versatility for what it is. He said,
I want people to look at me when they're casting something and just say, "I think he can do it"
Genao is a perfect example of that. Despite his height disadvantage against other actors, people have loved him regardless solely based on his character portrayal on-screen.
As an actor, that's what matters the most.
Pursuing acting was a childhood dream for Genao that he is happily living now.
He met his passion for acting at the young age of nine, and he has worked hard to achieve those dreams. 
Jason Genao is truly a dedicated actor. He works hard and does his research and homework for whatever character he's playing, and it's brilliantly conveyed on screen.
He has given fans a lot more to look forward to with new projects upcoming.