Celebs
An Advertisement Leads People To Question, Is Jay Leno Gay?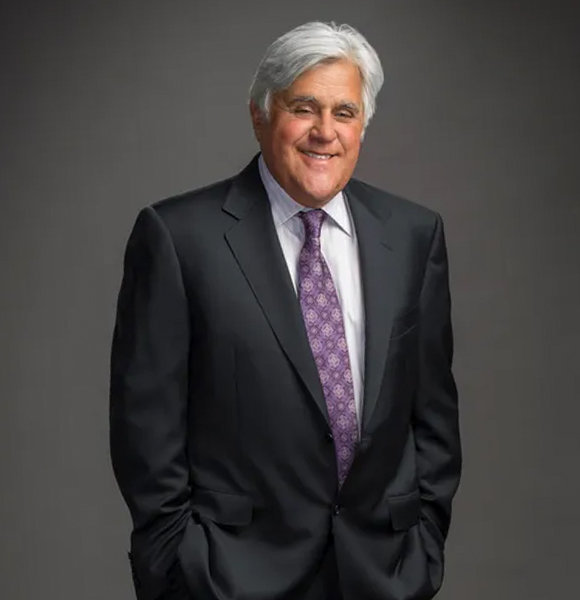 Currently, the host of 'You Bet Your Life,' American television host Jay Leno, is a personality who has long endured and withheld all the industry changes and remains a notable figure in the business to this date.  
Leno, over the years, has been specualted to be gay, and as he is a known figure in the industry, many also know that it is not true. 
But still, people wonder if there is a possibility of Leno being gay. So, is Jay Leno Gay?
Is Jay Leno's Gay Rumor True?
He has been in the industry since the 70s, and as someone who has worked in the media field for as long as he has, people know many details about his relationship. 
So, his possibility of being gay narrows down as he has a wife and has been married for about four decades now. 
So it's sorted then! He is not gay!
Well, a very popular ad surfaced on the internet with the tagline "Meet Jay Leno's Gorgeous Husband."
The thumbnail of the picture was of Leno with a friend. 
The ad quickly caught everyone's attention as many know that Leno has a very happy marriage and a beautiful family life along with his wife. 
So this was both a shock and a matter of extreme interest for many, leading people to actually believe the advertisement and wonder if he has a husband. 
But as the viewers clicked on the ad, they were directed to multiple pictures of celebrity couples who have been together for a long time. 
And the funniest of it all, this misleading slideshow pictures did not even have a picture of Leno. 
Now, this gossip can see its end, and we can finally put it to rest. 
Leno and his wife, Mavis Nicholson, have been together since 1980, and the two have gone from strength to strength in their relationship, sustaining a happy marriage till now and surely for all the years to come. 
Jay's Family's Life 
Leno's wife is a philanthropist and chairperson of the Feminist Majority Foundation. 
It has been reported that the couple met in 1976 at a comedy club, and their love flourished from thereon. 
But Jay wasn't very eager to get married. Yes, he loved Mavis, but he was never excited about the idea of getting married and having children.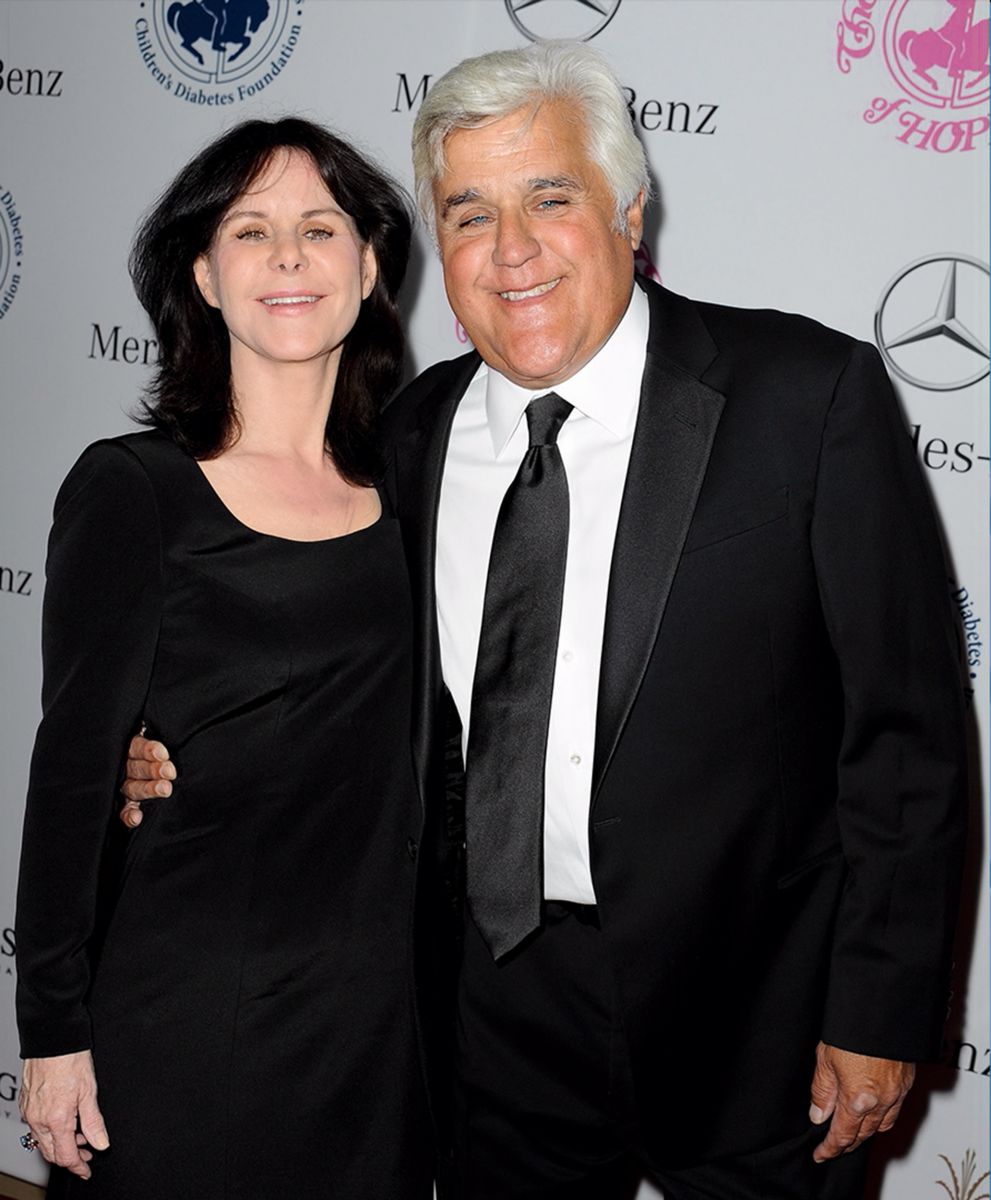 Jay Spotted With His Wife (Source Today)
Jay did get married to his beautiful wife, and it so far has turned out to be amazing. However, he seems to have kept one of his choice intact and unchanged. 
Leno does not share any children with his wife. Regardless, life is as amazing as it can get, and this marriage has lasted purely due to the undying love they share for each other. 
More Is More: Jay Leno Shares Secret To Happy Married Life With Wife; Has Cars Instead Of Kids
Four decades is a long time. We read many stories where people fall out of love and fall in love. Amidst all the flip and flops, theirs has remained stagnant, and the reason for it, as per Jay, is, 
You marry your conscience. That's what I tell people. Marry the person you wish you could be. That's what I did.
The two perfectly balance each other and are passionate about their works on their respective professional front.
So there you go, peeps; Leno's gay rumors can be put to rest, and hopefully, this article was the nail in the coffin.