Sports
Kellen Mond Credits His Parents for His Success as a NFL Player
Having a supportive family, Kellen Mond is now at the peak of his career as a 2021 NFL draft, and he cannot stop talking about how his parents influenced his sports journey.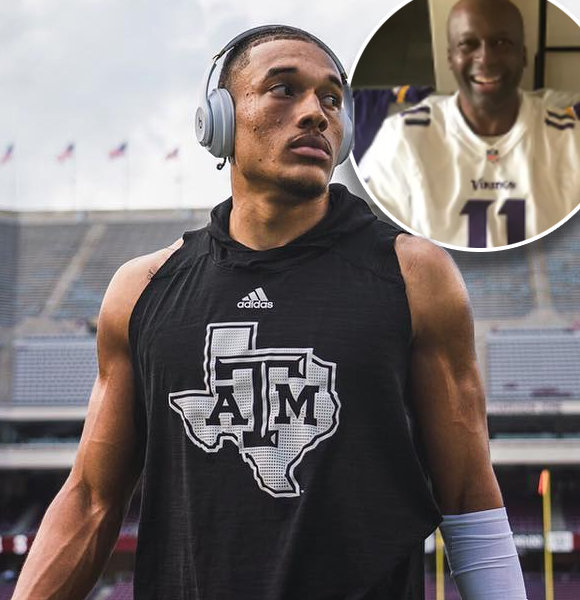 American football quarterback Kellen Mond's success in his career is a big shout-out to his family, who pushed him to become the praise-worthy athlete he is today.
Doing what his father groomed him to do since the age of two, the athlete is now an NFL draft and is already working towards making his name amongst the sought-after NFL player.  
Kellen Mond's Supportive Parents
If it were not for his family's assist and especially his father's dedication towards bettering Kellen's football skills since he was young, the NFL player's career would probably be a different story.
Talking to TwinCities in September 2021, Kellen's father, Kevin Mond, shared how he fulfilled his father's duties grooming his son into a respected athlete.
Kevin spent as much time with his son since his young age when he first introduced Kellen to the sport by teaching him to throw a Nerf football. A few years later, he began training his son with an actual football.
Though it took Kellen some time to develop his skills, his father persistently trained him to perfection. As Kellen's father continued reminiscing the past, he said,
We threw every single day. So you can see that the blinds are all bent up and they're damaged everywhere. But I said, 'We'll fix them when he makes the NFL.
With his son being drafted in the NFL fairly recently, Kevin will certainly fix those blinds now.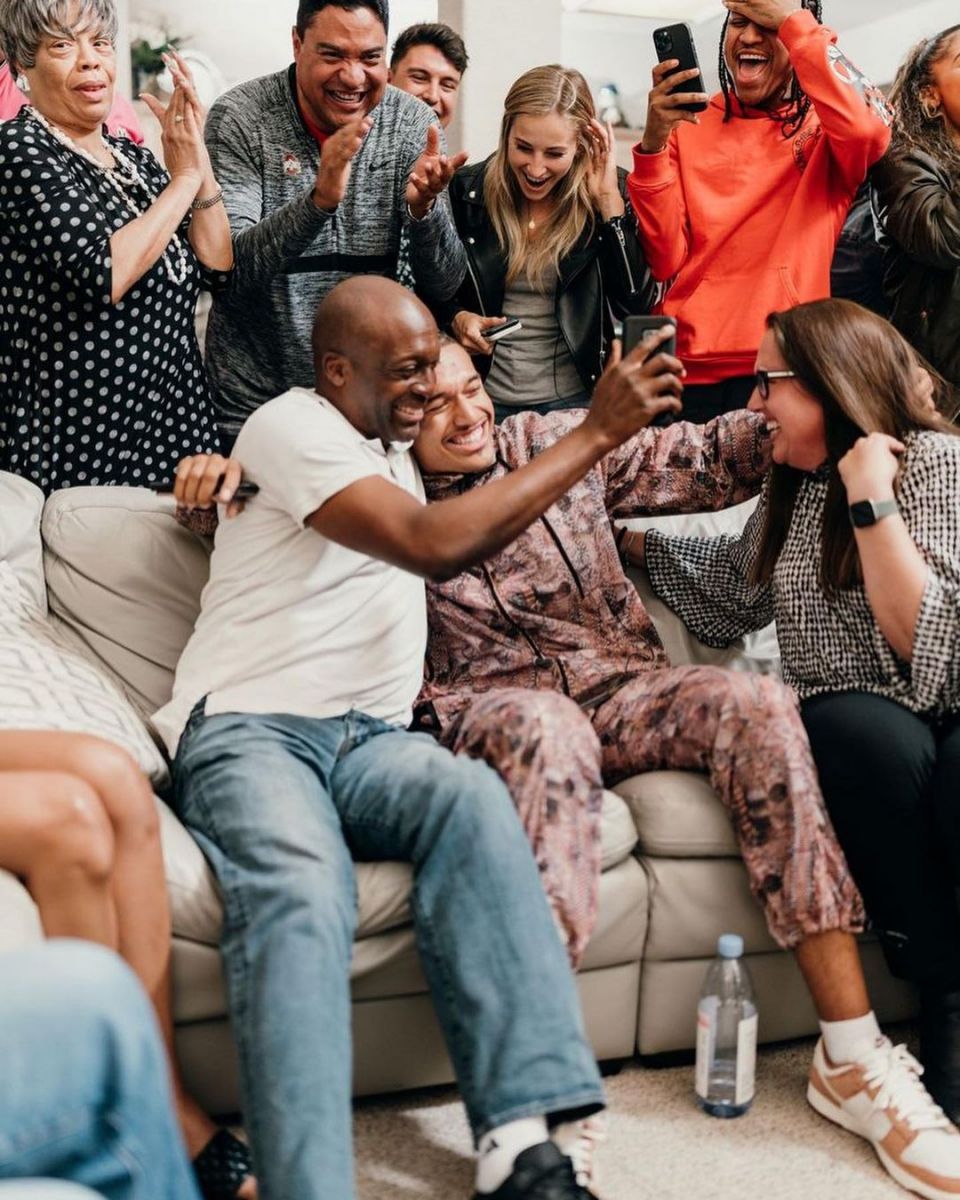 Kellen Mond celebrating his NFL draft selection with his parents and his close ones (Source: Instagram)
Get to know - Yadier Molina's Lavish Wedding & His Family Life Is Definitely Worth a Look
Kellen has been lucky to have a father who formerly played high school basketball but later made a career switch. Given his father's athletic background, Kellen's training as a kid was no less than that of a professional.
Kellen's father further shared a few words on training his son as,
I started grooming him to be a quarterback at the age of 2. I'm 6-foot-5, so I knew he'd be tall, but 6-4 in basketball is not being tall. So I was pretty athletic and I thought he could do some things football-wise. When he was 2, I had him throw balls from his knees to build torque in his body.
Just when Kellen seemed ready to face some real game, he was already out in the fields playing flag football with Longhorn at Stone Oak League for the first time when he was nine.  
Mond's coach also praised Kellen's football skills quoting Kellen 'see things on the field that a lot of kids couldn't see.'
Since his first game with Longhorn, he turned many heads for his abilities, ultimately leading to being drafted in NFL in 2021 by Minnesota Vikings.
As per a report by FanNation, the NFL rookie is set for a 5.22 million dollars contract with a salary of 950 thousand dollars with the Vikings.
Considering his drive and dedication for the game, Kellen indeed has a promising future earning him a massive net worth, standing up to his parents' expectations.
More on - 'The best day of my life!' Scott Frost's Wife Remarked About Their Wedding
More on His Family & Personal Life
The 1999-born is a son to his mother Leticia and father Kevin Mood. As for his family's details, the NFL athlete's parents are accountants.
The dotting son often talks about his parents' contribution to his progressing career. In that regard, he once mentioned,
My dad always tells stories about me throwing the ball at the age of 2, and then my mom, I always told her that I wanted to play in the NFL, [from a really] young age.
Although much of his family details are yet to be disclosed, his Instagram does suggest he is already off the single chart. Frequently flaunting his girlfriend, the Vikings rookie takes to his social handle to share glimpses of his love life.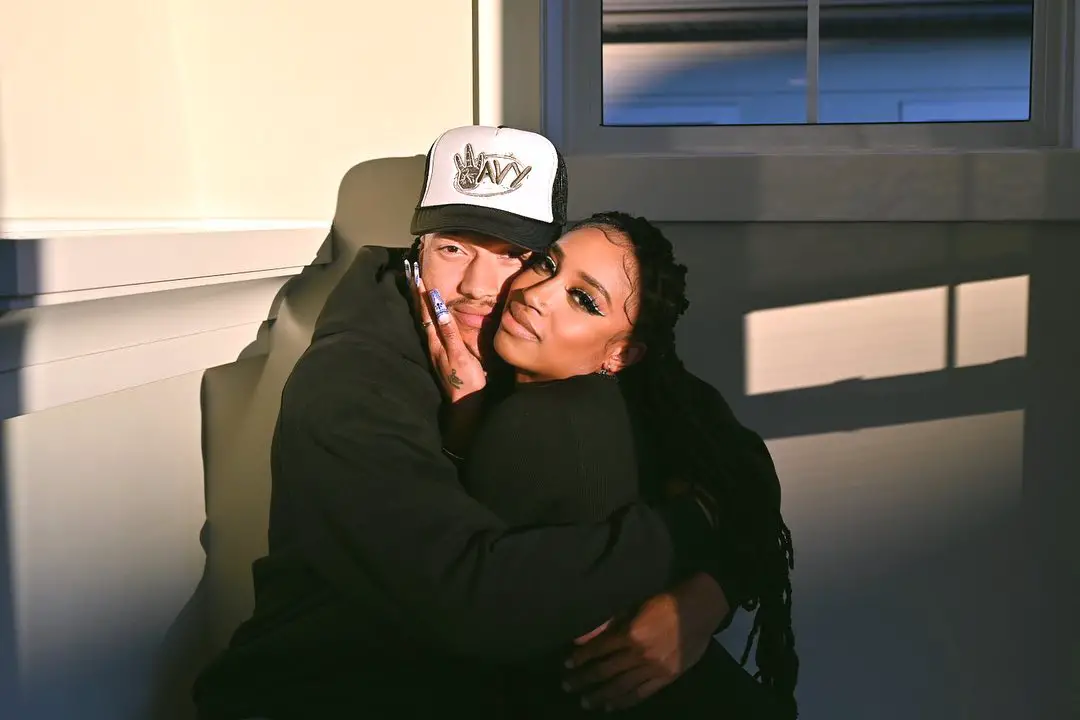 Kellen Mond and his girlfriend, Kiana LaShun (Source: Instagram)
Showering his love for his beau, Kellen wrote on one of his Instagram posts dedicated to his girlfriend, Kiana LaShun, that read,
Nothin' make a man feel better than a woman. Queen with a crown that be down for whatever.
Reciprocating the love through her Instagram, Kiana also quoted Kellen as her 'better half,' Certainly, the love between the love birds is going strong. With a promising future ahead, the NFL rookie is seemingly winning in all aspects of his life.