Entertainment
A Look Inside Jeff Van Gundy's Blissful Life Alongside His Wife & Daughters
Jeff Van Gundy's successful married life with his high school lover turned wife is equally impressive as his career that earned him a staggering net worth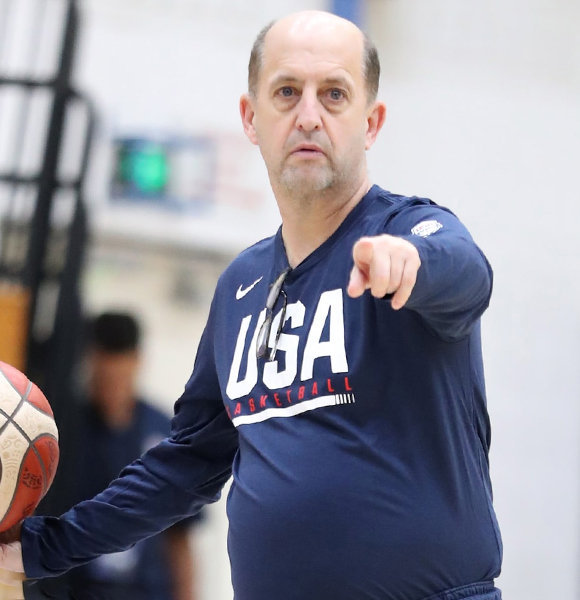 "It's a smile that fans don't often see," former basketball coach Jeff Van Gundy's wife said to The New York Times when talking about how he was like at home.
Jeff's acclaimed career as a former basketball coach and now a sought-after ESPN commentator has amassed him a hefty net worth. But, while many things changed throughout the years of his successful career, one thing that never changed is his wife's avid support for him through every walks of life. 
Jeff Van Gundy & His Wife
Jeff and his wife, Kim Van Gundy, have been together since their college days when Jeff played college basketball. 
Their togetherness dates back to around 1980, when they first met in high school. Their everlasting bond went strong through their college years as well.
Even during the time in his college years when Jeff decided to transfer from Yale to Menlo Junior College as a college basketball player, Kim was with him all along, being the support he needed 
While Jeff's parents took some convincing to agree to his big decision, his now wife but then-girlfriend Kim also had her doubts but stood firmly beside him, supporting his decision. She said,
I thought he was nuts. But I did know that he needed to play.
Having dated for almost a decade, the couple strengthened their bond with marriage in 1990 and resided in Westchester. 
The pair later welcomed their first daughter, Mattie Van Gundy, in 1996 and made another addition to the family with their second-born Grayson Van Gundy. 
Given the nature of Jeff's work, it's no wonder he had to deal with highs and lows at times. But as Kim mentioned, he never let his work stress come into their home. On that matter, she elaborated, 
In reality, he doesn't take the games home that much. And as soon as he sees Mattie, he takes her around and dances with her, and makes her laugh. He never changes how he is with her, and he's never a hard person to deal with around the house.
Jeff's love for his family is quite evident in his wife's statement. As a responsible father, he has always been present for his daughters, and never compromised on the love and attention they needed growing up. 
Personal life of - All About Stephen Silas's Wife, Children, & Impressive Salary
More About His Daughters
Jeff is not the type to display his personal life on socials, and daughters follow the same trait. His eldest daughter is twenty-five years old, and his youngest is seventeen. 
Although the girls have been under media's attention as the daughters of a well-reputed sports personality, they prefer to stay low-key.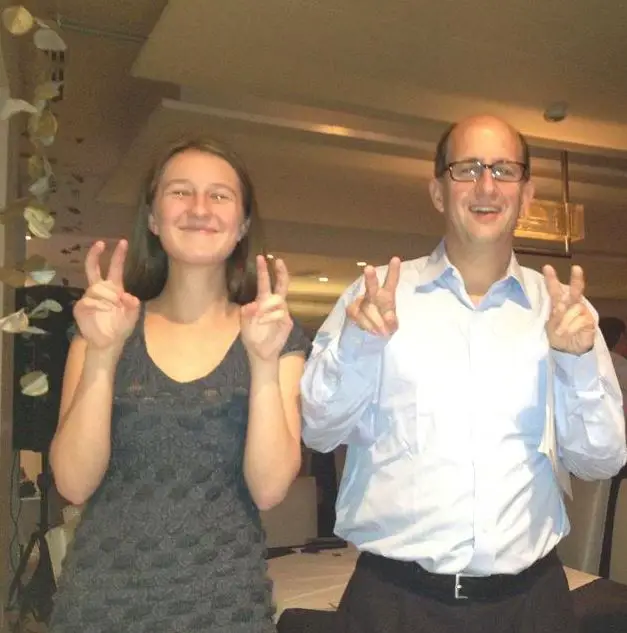 Jeff posing for a picture with his daughter Mattie (Source: Facebook)
While Mattie is already excelling in her career, Grayson is busy with her academics currently. 
Talking about Mattie, she is a University of Georgia graduate who received a bachelor's degree in public relations in 2017. 
Though she finished college in 2017, her professional journey had already begun in 2014 as an office aide at the University of Georgia men's Basketball. 
Making her way up, she is now a senior account executive at Interdependence Public Relations. Although she did not follow her father's footsteps, she has always been inclined to sports and even played basketball in her earlier years.  
Regardless of different careers, one thing the father-daughter share is the dedication to their work. 
More on - The Eye Widening Net Worth of Andre Iguodala & His Family Life
What Is Jeff Van Gundy's Net Worth?
With the hunger for contributing something great towards basketball, the former coach's impact in the NBA is unforgettable. 
Although he played basketball through his college years, he soon realized he had great potential as a basketball coach rather than a player. 
And so, he continued his coaching career in 1985, which proved to be the right decision for him. 
The former coach led the NBA power teams New York Knicks and Houston Rockets throughout his coaching career.
During his coaching years, Jeff signed multi-million dollar contracts with the teams, including his 18 million dollars worth of contract with the Rockets.
But with a turn of events in 20017, Jeff's coaching career ended after being fired by the Houston Rockets. Then, he made a career transition into broadcasting, and currently, he is a commentator at ESPN with an annual salary assumably over 50 thousand dollars as per the average estimation. 
As reported by Celebrity Net Worth, Jeff Van Gundy has amassed a net worth of 16 million dollars, which does not come as a surprise given his well-accomplished career.