Music
Jelly Roll Proving Critics Wrong with His Intriguing Love Story
Jelly Roll and his wife's love story is here to prove the critics wrong, who didn't believe their love would turn them into a beautiful family.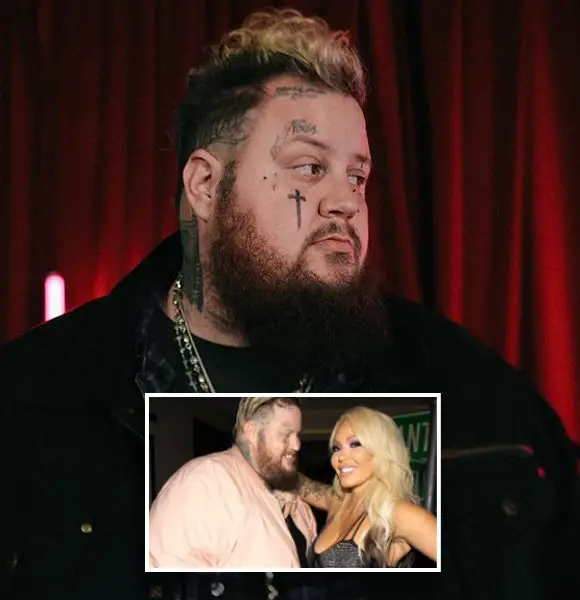 "ITS OUR ANNIVERSARY! Before I met you I would've never thought I'd ever be a happily married man," American rapper Jelly Roll wrote on his fifth marriage anniversary post dedicated to his wife who 'makes his soul smile.'
A lot of people said we didn't have a chance, a lot of people said it was a "fling" or a phase. Now let's prove the critics wrong and the supporters right for another 50 years. You're my EVERYTHING!
Jelly's anniversary post came with a warning to the critics about how determined he was to make his love story 'one of the best ones ever told.'
Roll met his wife while he was at the lowest point of his career; now, he has it all from a heavy earning career to a fulfilling married life. Sharing the intriguing story of how he came across his wife, he appeared in an interview with King and the Sting Clips in 2020.
Jelly Roll Talks About His Wife
His excitement in the interview as he talks about his wife tells all about how happy the rapper is with his beloved wife, Bunnie Xo, real name Bunnie DeFord.
To briefly explore his wife's background, she has been in the entertainment industry for several years, paving her way as the founder of Dumb Blond Productions.
Adding to her successful career, she is also a model, podcast host, and renowned internet personality with many followers on her online platforms. 
Jason DeFord, a.k.a. Jelly Roll, began his love story stating that he met his wife at a music show. At the time, Jelly's career was hardly picking up, having him stay in a van, while his wife's career, on the other hand, was on the rise, and he explained his wife's success as owning 'a penthouses condo and two sports cars.'
Get to know - Inside Ghostface Killah's Messy Love Life
Their first encounter did not take too long to turn into something special. Having dated for a while, the two married 'randomly at a DefTone concert.'
Determined to get married, the couple went to a courthouse late at night and legalized their bond. Jelly further added to his love story saying,
When we started out, we were like the story nobody thought. And, she is like my best friend. She has supported me, she helped me get my music career really up and going.
While he was at the worst place financially, his wife was his most significant support system who helped her not only financially but in every way possible. 
Their love story started as a wild ride going randomly, and they are now a couple treasuring their five years of marriage with many more years of togetherness lying ahead.
As the pair are pretty vocal about their love life, Jelly and his wife often take to their respective social handle to shower each other with love and appreciation.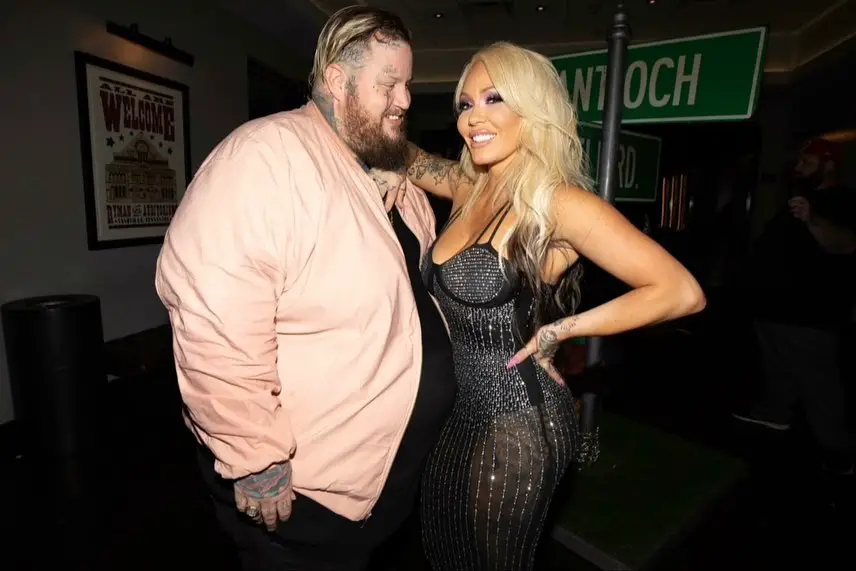 Jelly Roll with his wife, Bunnie Xo (Source: Instagram)
On one of the recent Instagram posts dedicated to Jelly on his birthday, his wife sent out her warm wishes to the rapper writing,
My angel on earth, my soulmate, my twin flame, my bestie for the restie. Happy Fuckin' Birthday!!! I can't think of a better human I want to grow old & grey with. Although we were the wild ones & filled w/ chaos when we met, we've somehow managed to create such a peaceful life together.
Witnessing their undeniable chemistry, nothing seems to whither their bond anytime soon. Besides his beloved wife, the rapper is expressive of his love for his family through his social handles.
More on - All about Dallas Austin's Previous Relationships & Children
Jolly Roll, a Family Guy
Although Jelly and his wife are yet to have their biological child, Jelly is already a parent to his two kids, a daughter, and a son, from his previous relationship.
He occasionally shares his moments with his kids on socials but has never mentioned their mother. In a 'gram post dedicated to his little son, the rapper shared his thought on what family means to him writing,
One thing I pride myself on is being rooted in family…I don't talk or post about my son very much and that's for respect of his mother and her privacy.
While the rapper keeps the identity of his kids' mother in hiding, his posts often show how closely Bunnie is bonded with his kids.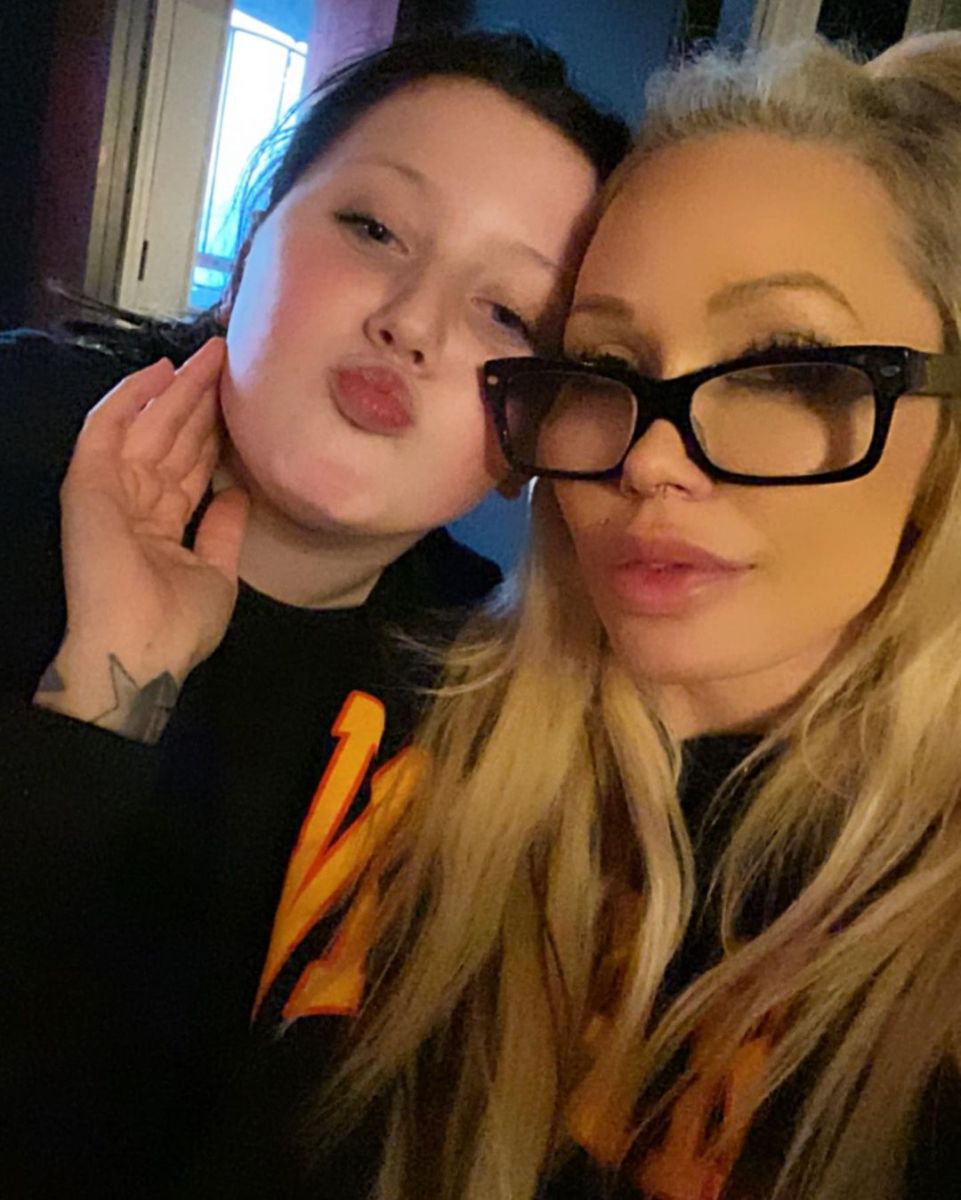 Jelly's wife, Bunnie, posing with his daughter, Bailee (Source: Instagram)
An Instagram post of Jelly's daughter, Bailee Ann, also a singer, suggests Bunnie is extremely close to Jelly's kids. In the 'gram post of Bailee that she had dedicated to her step-mother, Bunnie, she displayed her love for her writing,
She's been here with me for years. She can turn a frown into a smile with the snap of her fingers. She has changed our lives, for the better, and they will never be the same. We wouldn't be where we are today without her.
All in all, Jelly's turbulent life has finally settled with the companionship of his loving wife and supportive family members. And, adding to his prosperous life is Jelly's flourishing career earning him a hefty net worth, probably in millions.