Music
Inside Ghostface Killah's Messy Love Life
Ghostface Killah's appearance on the reality TV show Couples Therapy displayed a personal side of him having his fans questioning about his kids and wife.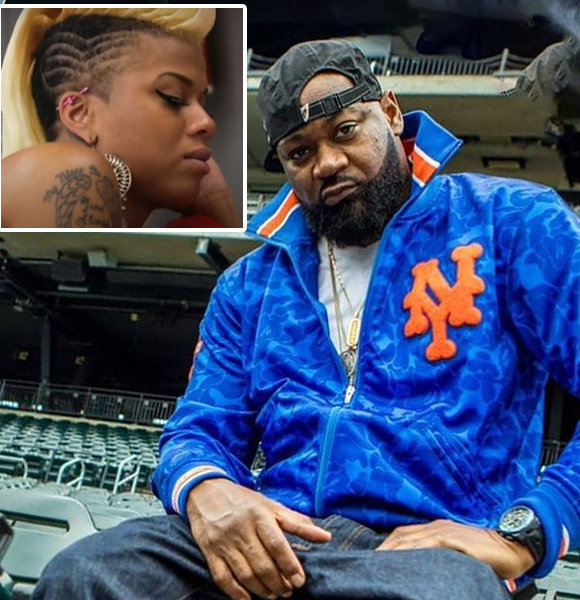 Danis Coles, a.k.a. Ghostface Killah, has established his name in the music industry as a rapper and songwriter, earning net worth in millions of dollars. But with his appearance in the reality TV show Couples Therapy, fans could see a different side to him.
Ghostface Killah Losses Both His Girlfriends?
In its fourth season, Ghostface gained quite a buzz for his appearance in the VH1 reality show Couples Therapy, aired in 2014.
In the show, where couples with relationship issues come to find a solution to rekindle their romance, the rapper came with his then-girlfriend Kelsey Nykole.
As the therapy session of the pair continued, the rapper came to know about Kesley's past as a stripper. Not able to take the news well, Ghostface snapped at her, making her burst into tears.
Justifying his harsh reaction to Kelsey's past, the rapper commented,
[My first girlfriend] messed around and cheated on me. I know it wasn't deep, but it put a wall up. With females, I don't really trust them. Now knowing who I am and fame is everywhere or all that money, I don't know if she like me for me or if it's for that fame and money. And that's where I'm at right now.
Ghostface Killah exposed for cheating on his former girlfriend (Source: YouTube)
While the drama continued, Ghostface's secret affair coming out in the show created another stir in the already collapsing relationship between the two.
On finding out that the rapper had been cheating on her with another woman, Latrice, Kelsey ended her relationship with him. Also, the rapper's secret love also left him after finding out about his intimacy with Kelsey, which she later discovered.
Besides his history with the two women as showcased in the reality show, he is also a father to four children.
Get to know - Jack Harlow Says He Would Have Done Shower Scene With Lil Nas X If He Could?
Does Ghostface Killah Have a Wife?
By now, the rapper has garnered a reputation for his struggling relationships as it appeared in the show.
While he was all open about his troubling relationship through the show, he never revealed who the mother of his kids is.
And as for his marriage, he is not known to have had a wife yet, but certainly has a long list of ex-girlfriends.
As he was in a relationship with Sophia Diggs, many assumed her to be the mother of his children. But with no confirmation, it remains a mystery which one of his ex-partners is the baby mama.
Well, the rapper is also not fond of talking about his children publicly. Despite being a member of the Wu-Tang Clan with most of his life journey accessible to the public, he managed to keep his children's details away from the media.
However, as several sources claim, the rapper is a father to three sons and a daughter.
As for the record, all his sons followed in his footsteps into the music industry. His son Dennis Ames, a.k.a. Sun God, is a rapper, and so are Ghostface's other two sons.
With all of his three boys excelling in their musical journey, the details of his daughter, however, remain concealed.
More on - Koryn Hawthorne Credits Her Parents For Her Success As a Singer
Ghostface's Impressive Net Worth
Besides his messy love life, the rapper's success in his professional font is the polar opposite. With an engagement in the music industry for decades, the rapper's dominance began since his association with the hip hop group Wu-Tang Clan.
With the breakthrough debut album, Enter the Wu-Tang, by the band in 1993, the band's success only soared higher.
Having produced over a dozen albums throughout his career, Ghostface is estimated to have amassed a net worth valued at ten million dollars as per CelebrityNetWorth.
Besides, a reasonable amount of his wealth comes from his self-owned record label, Starks Enterprises.