Celebs
Insight on Jerry Lawler's Marriages - His Wins & Losses In Life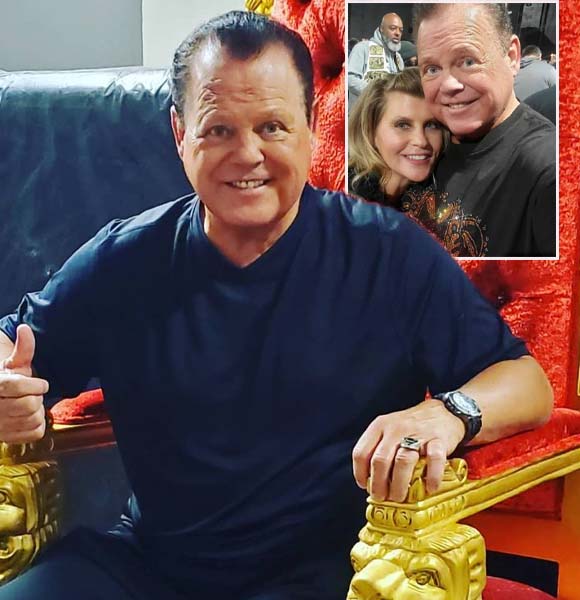 WWE performer Jerry Lawler is famous for the groundbreaking performances that helped him win many prestigious accolades. 
For example, he is a three-time WCWA World Heavyweight Champion and an AWA World Heavyweight Champion.
As long as his career and list of accomplishments span, contrastingly, his relationships with his spouse in the past or, let's say, spouses, have had only a glimpse of time to cherish. 
Who Is Jerry Lawler's Spouse?
Hugging tight on his arms, Lawler shared a beautiful picture with his to-be spouse recently in December of 2021. 
And yes, to-be, the couple isn't married as of yet, but they have been happily engaged since 2011.
Jerry and his fiancee, Lauryn Laine McBride, are surely keen to ring wedding bells, and so are Lawler's hardcore WWE fans that would like to see him get married.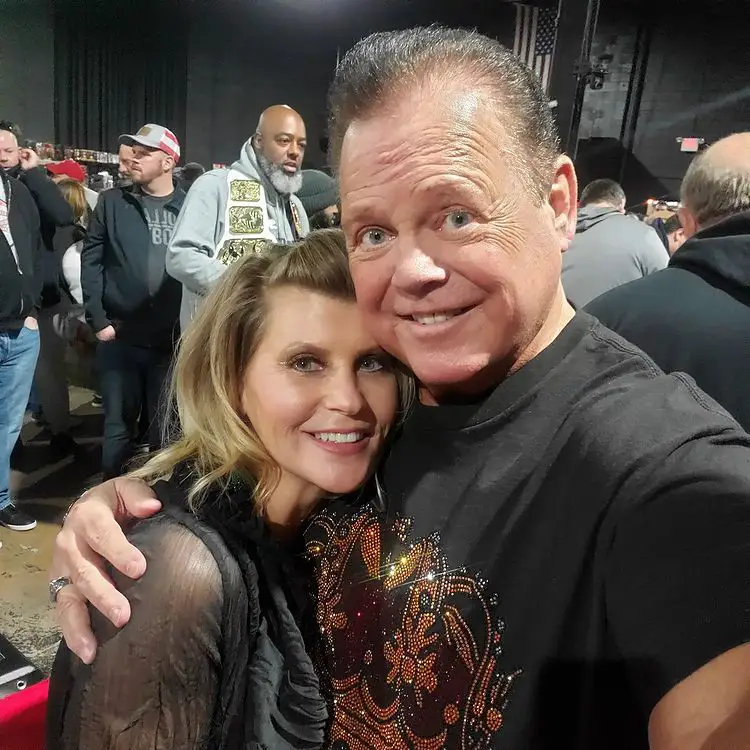 Jerry Lawler With His to-be-Spouse (Source - Instagram)
However, as for Jerry, he seems to be taking his relationship at a much restful pace maintaining tranquility within in terms of getting married. 
This might have to do with the color commentator's past experiences with marriages, all of which saw quite a short span. 
Lawler has been married three times, so if he gets married now, this will be his fourth marriage. 
His first wife was Kay McPherson, with whom he was married for well over seven years (1971-1978). 
The two had two children together, and despite any differences that might have led to their relationship's downfall, their separation does not seem toxic. 
Back in 2016, when Lawler was arrested for allegedly abusing his fiancee, Lauryn, his ex-wife Kay came in support and said how he never laid a hand on her while they were married as it was not "in his character." 
A few years after the wrongful accusation, Jerry lost a part of his heart when their son Brian died in July of 2018. Brian, who was a former WWE superstar, was serving a sentence for DUI. 
Brian was found hanging in his cell, and the loss of oxygen caused to the brain from hanging led to his death. 
Lawler shortly also filed a wrongful death lawsuit against Hardeman County. 
This surely was hard on both the parents as neither of them believed that it was a suicide, which eventually led to the lawsuit. 
Moving on to his second marriage, he was then married to Jean Carruth, with whom his marriage lasted for nine years, and in 1991 the couple eventually separated. 
After a little less than a decade, the professional wrestler again married his third spouse, Stacy Carter, but that marriage lasted for only three years (2000 to 2003). 
Keep Reading: Saraya-Jade Bevis "Paige" Before And After WWE, Fans Eyes On Her Engaged Life
 It was also reported that Stacy, who also was a wrestler, took a break from her career amidst her divorce.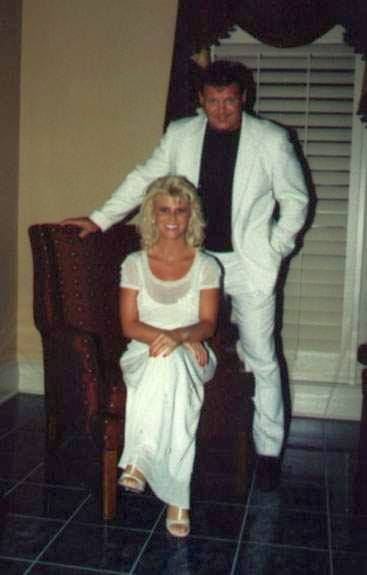 Jerry Lawler With His Ex-Wife, Stacy (Source Facebook)
He also has a daughter named Heather Lyn Lawler. 
After his third marriage, the father of three has at times been reported to date Su Yung and Joni Horn, but the relationship that has a label to it is his relationship with Lauryn Laine McBride. 
More On: WWE "Terminated Its Contract" With Hulk Hogan, Story Behind Hogan's Termination.
Life Now for Jerry 
From a longstanding career that has given him immense respect to a well surviving relationship with his fiancee, life seems to be going well for the 72-year-old. 
Even though life has thrown challenges in his life, whether it was the loss of a son to failed marriages, Lawler has endured it all and come out only strong. 
But this relationship too faces its own share of troubles, primarily relating to abuse. Back in the day, his fiancee accused him of putting a gun on their kitchen table and telling her to "kill herself," landing the wrester arrested and suspended from WWE.
However, things seem to be going fine in the relationship as she is also his business partner now. She is the part-owner of their Memphis restaurant. 
As of 2021, he is still actively involved in wrestling and is signed to WWE, where he is on the commentary team and is also a color commentator.