Celebs
Jesseca Dupart Marries Her 'Twin Flame' Wife, New Baby on the Way!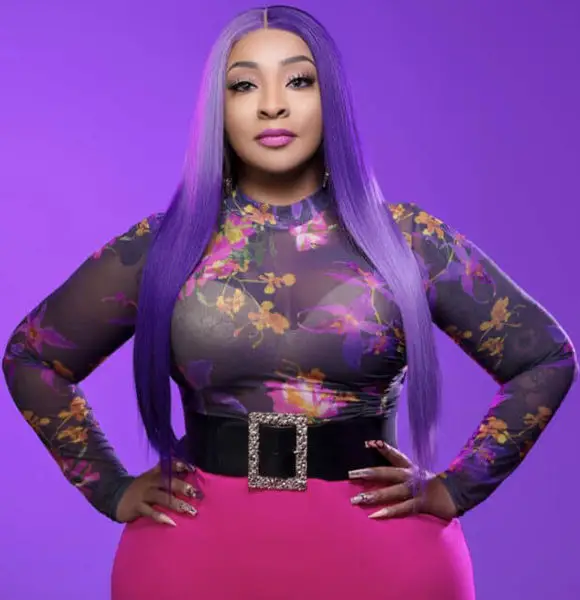 Jesseca Dupart is the perfect example of a boss lady. From working at a salon to owning one, launching her own brand, and publishing a book. There's no feat too difficult for her to achieve. 
Recently, she's got more reasons to celebrate after her grand wedding and pregnancy news. Jesseca and her wife make the perfect couple, and she has shared her family bliss with the world. 
Who Is Jesseca Dupart's Wife?
Jesseca Dupart is married to rapper Shawntae Harris, better known by her stage name Da Brat. They said their vows on February 22, 2022, specifically planning their wedding date to be 2/22/22 since they call each other their 'twin flames.'
Dupart and her wife hit the followers with back-to-back good news over the past year. First, her wife came out as a lesbian and announced their relationship. Then, a few months after they went public, they announced that they were pregnant!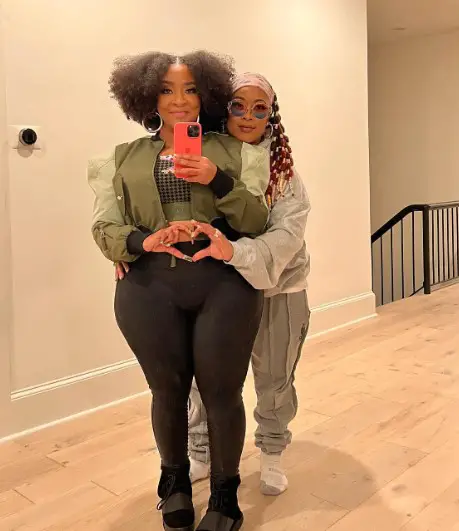 Jesseca Dupart and Da Brat (Source: Instagram)
Then, less than a month after the pregnancy announcement, they announced their wedding. The brides were clad in white gowns and looked stunning together. 
Jesseca and her wife are known as bold and strong ladies, and their confidence reflects through and through. However, Da Brat apparently is not the same off-camera. 
The 'Growing Up Hip Hop' star was actually very shy when she first started dating Jesseca. She was scared that Jesseca would see her insecurities and turn away. So, she spent active effort trying to get away from Dupart's gaze.
You might like: Kat Blaque Talks about Her Polyamorous Relationship & Why She Keeps it Hidden
Da Brat would hide behind furniture and feel uncomfortable when her partner would look at her for too long. But, as time passed, she grew more comfortable with herself around Jesseca. 
Jesseca, on the other hand, never found anything wrong with her wife. On the contrary, she was always in admiration of her, and even her shyness was adorable to her.
Moreover, her insecurity wasn't the only thing Da Brat had to overcome. Jesseca is big on social media and is used to having all eyes on her. But Da Brat was hesitant about revealing too much to the public. 
Nonetheless, with much understanding, she met halfway with her partner and put herself out there into the world.
As a result, they have a relationship so wonderful that words can't describe and a wave of supportive fans. Jesseca shared her joy with her followers a month after their wedding, featuring a video montage of adorable pictures and writing,
Looking forward to creating more memories with you and making all your life's dreams come true. Thank you for treating me like a princess and ALWAYS making sure I don't want or need for anything. Wouldn't trade in our LOVE for anything. Can't even describe it , it's an experience that can only be understood if you've been around us.
Also check out: Adam Serwer's Unbreakable Bond with His Beloved Wife
Plus, Jesseca's life is full of excitement with a new baby on the way. The experience isn't entirely new to her, as she has three children from her past relationships. But sharing the special moment with her partner will surely mean a lot to her. 
Her three kids are sons, Byron Jr. and Jay, and a daughter named Deja. Her baby daddy is unknown, but she experienced the joy of becoming a grandmother, too, as her daughter gave birth to a baby. 
A fresh start to her love life, a new baby on the way, and her booming career and company. Dupart truly has everything one could ask for.