Entertainment
Jim Cornette And His Wife Accused Of Sexual Misconduct
Jim Cornette, a well-known wrestling personality with impressive net worth, and his wife's relationship still remain intact despite alleged controversies.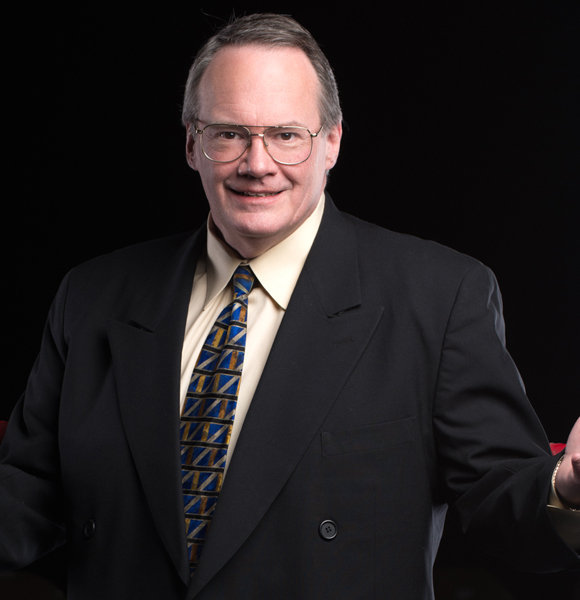 Among the list of celebrities who were alleged of sexual misconduct during the #Speakeout movement that took over the internet in 2020, Jim Cornette and his wife also happened to be the ones to be called out for claimed allegations of sexual misconduct.
While allegations were pouring in from the other party through Twitter posts, Jim, a renowned wrestling personality, stood his ground defending himself. But what really is the truth?
Controversy Regarding Sexual Misconduct
The controversial allegation spread all over the internet to the mainstream media after a Twitter post by an independent wrestler, Phil Earley, came to light on June 19, 2020, claiming Jim and his wife, Stacey Goff, abused him sexually.
As per the allegation post, Earley also claimed that he was not the only victim of sexual misconduct, but several others too.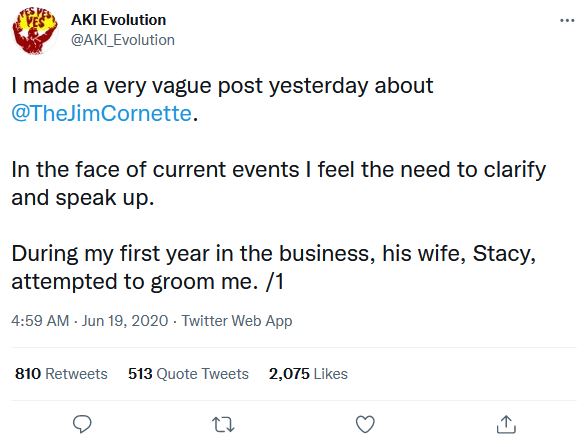 Twitter post regarding the allegation against Jim and his wife regarding sexual misconduct (Source: Twitter)
As the wrestler described, Stacey approached him via DM with lewd pictures and claimed Jim was also a part of it.
Jim responded against the allegation, which surfaced during the #SpeakOut movement, and responded sarcastically on Twitter.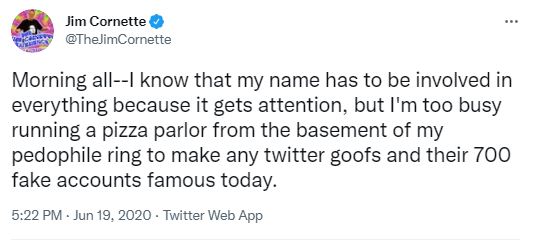 Jim's sarcastic response towards the allegation (Source- Twitter) 
Moreover, Earley also revealed some of the screenshots of the conversation with Jim and Stacey, which he claimed as evidence of sexual misconduct. But, Jim was quick to respond with another tweet pinpointing the conversation was false.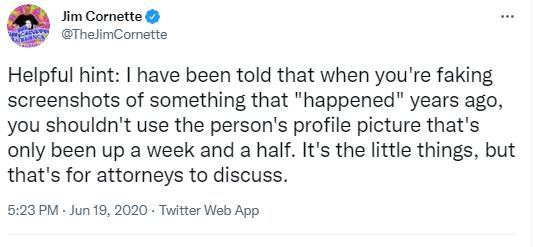 Cornette claims the evidence of sexual misconduct is false (Source- Twitter) 
Jim readily fired back to all the claims made against him and his wife, proving his innocence. Although the allegation lasted a while, there was no concrete evidence supporting it.
The situation might have impacted their personal life for some time, but the pair are back to rejoicing in their relationship, celebrating their thirteenth anniversary.
More on - Nick Wright's Successful Career In Sports Journalism
Jim Cornette's Happy Married Life
Taking to Twitter on October 31, 2020, Jim's wife shared an adorable picture with her beloved husband, sharing a peck, on the occasion of their thirteenth anniversary.
Jim and his wife, Stacey, displaying their affection (Source: Twitter)
Jim exchanged vows with Stacey Goff in 2007, after having dated for several years.
Stacey is most recognized for managing the future WWE Champion Batista under the OVW promotion handled by Jim several years ago.
The duo is very open about their love life and time and again takes to their socials, dedicating posts to each other on special occasions.
Despite their decade-long marriage, Jim and Stacey do not share a child. Instead, they are parents to their pet dog Quinnarooni, who recently turned 5.
Besides, Jim is also known to have been married to Janice Kelly Crowl for fifteen years before he tied the knot with his present wife. But he does not fancy mentioning his previous relationship publicly.
Moving on from the heartbreak of failed first marriage, the host seems happy with his wife Stacey, as per their appearance on their socials.
Personal life of - Justin Fields Hush-Hush Dating Life And Relationship With Former Players
His Impressive Net Worth
Apart from his fulfilling personal life, Jim has established a successful career as a well-recognized wrestling personality.
Beginning his career in wrestling at the age of 14, Jim worked in various positions, including photographer, ring announcer, timekeeper, public relations correspondent, and magazine correspondent.
Working his way up, Jim became a prominent figure in wrestling and served the field for decades.
According to a source, Jim has amassed an impressive net worth of 5 million dollars from his flourishing career,
Moreover, he is also an owner of his father's built huge house between Lexington and Louisville, spreading in several acres of land.
Besides the house, his YouTube channel, comic books, and podcasts also add to his hefty wealth.