Sports
MLB Umpire Joe West Retiring from MLB
MLB umpire Joe West announces his retirement at the age of sixty-nine, but how much net worth has he amassed from decades of umpiring?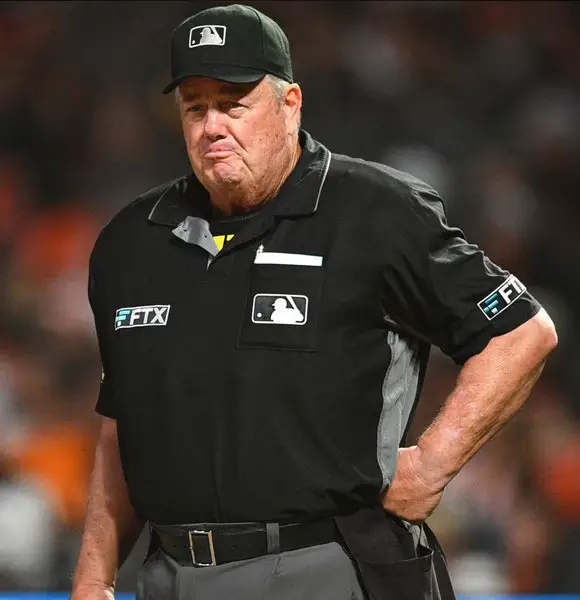 MLB umpire Joe West is soon to retire from MLB as he already informed the league about it. Per ESPN report, Joe will end his decades of umpiring career after the 2021 postseason.
With his big announcement at the age of sixty-nine, the umpire has his fans intrigued to learn the net worth he has garnered from his years of involvement in the MLB. 
Debunking Joe West's Salary
Given Joe West's decades of serving MLB, assuming his salary to be amongst the top-notch umpires is undoubtedly fair.
However, unlike other famed sports personalities, his net worth remains under the curtains. But the general overview of his earnings shows his annual salary to be in thousands of dollars.
As per a report by Bleachers Report, the minimum salary of a league umpire is 150 thousand dollars.
The earning of an umpire may nowhere reach the earning of an MLB player, but with increased seniority, umpires are known to make quite an impressive fortune.
Learn about - Roger Goodell's Wife Defending Him on Twitter - Anonymously?
Further, as the report mentions, a well-experienced MLB umpire can have an annual earning of around 450 thousand dollars.
Joe west, who has been an MLB umpire since he was at the age of twenty-four, worked his way up to be known as one of the top-notch umpires in MLB.
His name is uttered amongst the other most acclaimed baseball umpires such as Tripp Gibson, Jeremie Rehak, Alan Poter, to only name a few.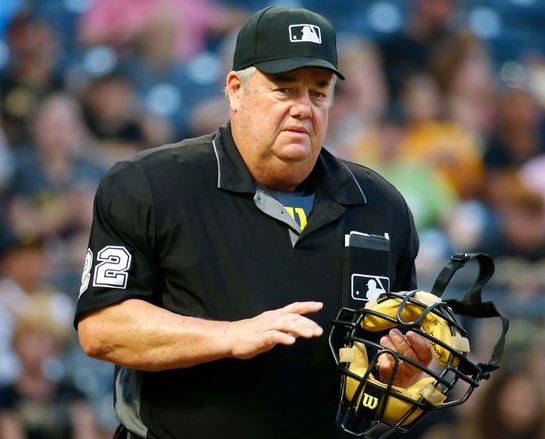 Joe West umpiring in the arena (Source: The Athletic)
While Joe's net worth is yet to be disclosed to the public, he indeed boasts an eye-widening net worth given the outstanding feat he has achieved over the decades of his service as a baseball umpire.
Moreover, he is eventually taking his journey with MLB to an end as he recently declared his retirement after fulfilling his duties in the 2021 postseason.
More on - Matt Lafleur Says His Wife Is 'True Rock Star in the Family'
Joe West on His MLB Retirement 
The MLB and the hardcore audiences will surely miss his presence after he bids his farewell to the baseball arena.
Joe, who holds the record for umpiring most games in MLB, talked to ESPN about his soon-to-be retirement. Elaborating on his decision on taking his career to a halt, he said,
Breaking the record was the goal. I thought I would do it last year but the season got a little messed up and I don't think it was right to work until the point of the record then just quit.
His accomplishments make him stand out as one of the best umpires, and even the Hall of Fame manager Tony La Russa agrees to his greatness, referring to him as 'the perfect guy to set the record because he represents what a lot of umpires should be.'
Debuting on September 14, 1976, the North Carolina-born's road to success began with his appearance in the 1976 National League. Paving his way up, he later appeared in the 1992 World Series.
When his career exponentially rose, his participation in mass resignation in 1999 brought his professional progress to a dilemma.
The mass resignation was a part of a protest held by twenty-two of the MLB umpires regarding a labor dispute.
However, as the matter later settled down, Joe was rehired by MLB, and his comeback was even more powerful.
Continuing where he left off, Joe, age 69, is now one of the treasurable personalities in MLB, whose legacy is sure to go down the history as a notable one.