Entertainment
Joel Klatt Love For His Wife Oozes All Over Social Media
Joel Klatt, a Fox analyst with an impressive salary, praises his wife expresses her as 'the most wonderful mother' he could have ever imagined.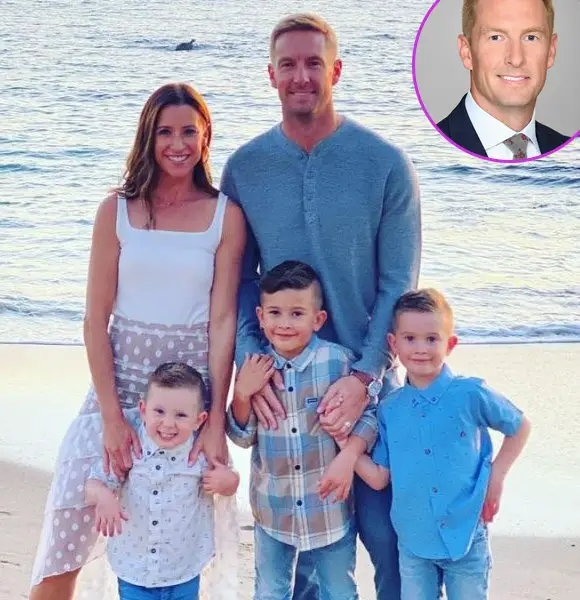 "10 years ago I married my best friend, my love, and the most wonderful mother I could have ever imagined! I Love You Sara Klatt," wrote FOX sports analyst and former athlete Joel Klatt while expressing his love for his wife of a decade through his Twitter post of 2015.
As blessed with a prosperous career that earns him an impressive salary, the former football player's fulfilling married life is another bliss. 
Joel Klatt & His Wife Of A Decade
Joel and his wife's love story dates back to when Joel was a college baseball player. The young lovers took their relationship a notch further, sharing their vows in 2005. 
Joel's wife, Sara, has been his constant supporter since day one. While Joel was working hard to shape his career in sports, Sara, being the attentive partner, did not miss out on his practices.
The sweet gesture of love that Sara showed to Joel is more than enough to convey how much of a caring wife she has been to him from the start. From their sixteen years of marriage, the couple welcomed three sons.
Although he cares less about revealing much of his family moments on his social handles, he sometimes expresses his joy of having a loving wife and children through his Twitter posts, along with rare glimpses of his family on Instagram.
Wishing his Instagram followers on the 2019 New Year, Joel shared the first glimpse of his family of five on his 'gram. As seen in the post, his three children seem to be at the age below ten.
Joel Klatt enjoying his time at a beach with his son and wife (Source: Instagram)
Likewise, in the next 'gram post of his family, the former football player shared his happy family time enjoying a Saturday afternoon at a beach with his sons and wife.
The FOX analyst who finds himself very lucky to have been blessed with a fulfilling family is also as fortunate in his professional life.
Personal life of - Justin Fields Hush-Hush Dating Life And Relationship With Former Players
His Career Timeline
Joel's career in sports started at an early age. His father, Gary Klatt, the head coach at Pomona High School, taught him football initially.
The analyst's contribution to his high school football team led to winning the Jefferson County league championship and helped the team earn second-team all-state honors.
Taking a break from football, he later switched to being a baseball player. In 2000, San Diego Padres drafted him as the eleventh-round pick of the Major League Baseball Amateur Draft.
Later, as he withdrew from the team to join the University of Colorado, Joel began playing college baseball, but his career as an athlete was not for too long.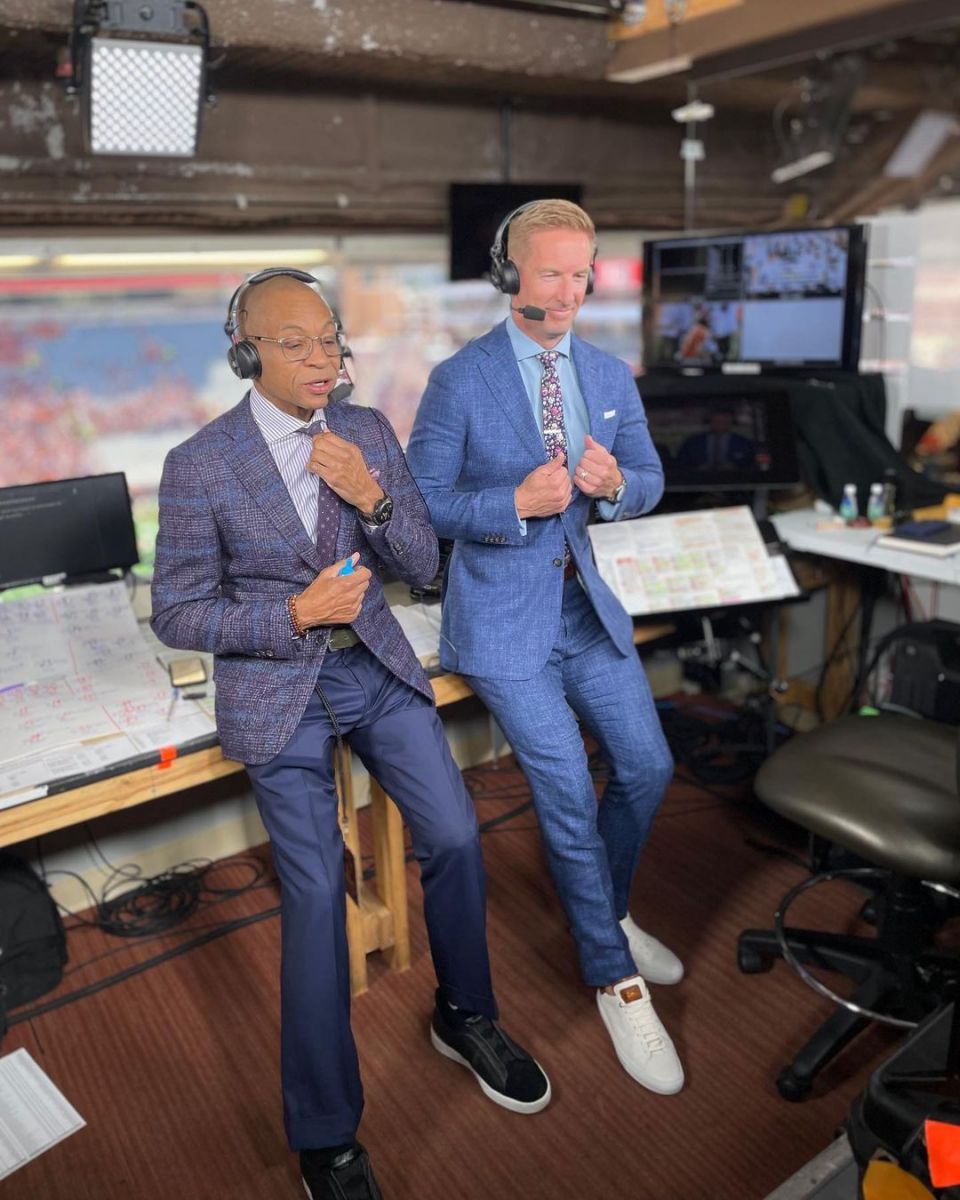 Joel getting ready for sports analysis with Gus Johnson (Source: Instagram)
Making a transition, the former athlete grabbed his opportunity in broadcasting as a sports analyst in 2006. His broadcasting career quickly picked up from being FOX Sports Rocky Mountain to becoming a studio host for FOX, where he covered college football.
Since his affiliation with the country's prestigious broadcasting channel, FOX, he is now recognized as an impressively versatile sports broadcaster.
More on - Nick Wright's Successful Career In Sports Journalism
What Is Joel's Salary?
With over a decade-long affiliation with FOX, the analyst's professional accomplishments suggest he is probably one of the highest-paid analysts at the network.
The accurate figure of his earnings is yet to be unveiled. But, as per the salary reporting site ZipRecruiter, Joel's current salary might be over 56 thousand dollars annually. 
Besides, the analyst's massive net worth once included his Manhattan Beach Home, which he sold in 1.7 million dollars in 2016.
His brilliance and continuous effort to deliver the best work make his professional years ahead seem more promising with increased fortune.