Entertainment
John Amos's Dedication for His Work and His Net Worth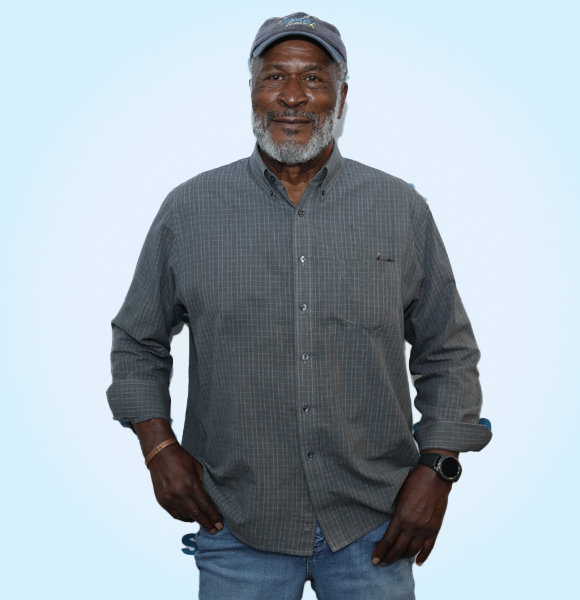 American actor John Amos rose to fame for playing James Evans Sr. on the television series 'Good Times.'
He has made more than five decades of contributions to the entertainment sector. As a result of his effort, he undoubtedly has a massive net worth.
The following article will surely discuss his fortune, but 'Good Times' fans are particularly interested in the actor and frequently inquire, 'is John Amos still alive?'
Continue reading to find your answer.
Is John Amos Still Alive?
As one of Hollywood's senior actors, John is frequently the subject of death rumors. But all of the rumors regarding his demise are false.
John is alive and still continues to work in the entertainment industry. 
However, his character in CBS's 'Good Times' was killed in a car accident.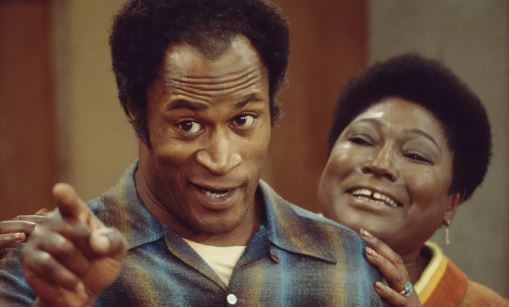 John with his on-screen wife, Esther Rolle. (Photo: People)
He wasn't included in the show's fourth season, which caused a lot of commotion. Naturally, everyone assumed the contract was to blame, but the real cause had been concealed all along.
In an interview with Archive of America in 2015, John finally disclosed his reasons for leaving the show. 
John mentioned the lack of diversity in the program was the main reason for his leave. He claimed that the show's writer exaggerated how African-Americans were portrayed.
Interesting: Orlando Jones and His Wife Onlooking Divorce? What's the Truth?
After expressing his displeasure with the scrips, the 'Good Times' writers became irritated, which led to Norman Lear firing him.
He was fired, but despite that, he still had a fantastic acting career ahead of him.
He made an appearance in the ABC miniseries 'Roots' in the year he was fired. After that, he appeared in both movies and tv shows and even returned to his former role, Gordy, in 'The Mary Tyler Moore Show.'
He appeared in numerous projects like 'Coming to America,' 'The West Wing,' 'Die Hard 2,' 'Two and a Hald Men,' 'Beastmaster,' and many more. 
He also later worked with the producer of the 'Good Times.' 
You Might Like: Does Eric Szmanda Have a Wife? What's His Net Worth?
John getting fired, of course, affected his relationship with the show's producer, Normal Lear. However, the two solved their differences and resumed their collaborative work on other projects.
He also surprised 'Good Times' viewers by appearing in an episode of the show's recreation for ABC's Live in Front of a Studio Audience series.
When asked when he would retire after working for more than fifty years, John responded, "You don't retire in my position." He added, 
"You just fail to show up to work one day.  I still receive offers to do guest shots. I'd love to do 'Power' on Starz. Or 'Empire.' I'd like to play a bad guy. I like playing bad guys. I've played a lot of lovable dads in my time."
He wants to continue to offer his talent until the end. With his decades-long profession, he surely has a sizable net worth. 
John Amos's Net Worth
The 'Let's Do It Again' star, born on December 27, 1939, has been acting since 1970.
According to Celebrity Net Worth, John has amassed a net worth of $3 million and is still increasing. 
He significantly increased his net worth in 2016 when he sold his 3,280 square foot Lebanon home for a stunning $439,000.
Find Out: Don Johnson's Ever-Lasting Career and What He Is Up to Now
His successful acting career is the main source of his enormous net worth. However, judging by the box office haul, he has appeared in highly successful movies, bringing in a respectable sum of money.
John is also the founder of The Halley's Comet Foundation. He has transformed many lives through his organization.
Even at the age of 82, John is still working and recently appeared in an episode of 'The Righteous Gemstones.'