Entertainment
Orlando Jones and His Wife Onlooking Divorce? What's the Truth?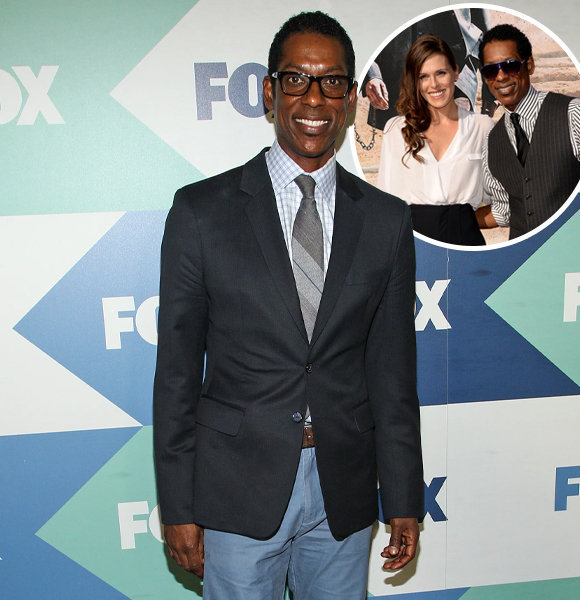 'MADtv' star Orlando Jones has spent years in the industry perfecting his art as an actor and has come a long way. 
With ever-rising popularity, viewers have become more interested in his life and have wondered about the presence of a special lady, such as his wife or girlfriend, in the picture.  
But, in Orlando's case, it isn't a one-line answer regarding his personal life, so keep reading to find out all the details. 
Who Is Orlando Jones's Wife?
Orlando's love life has become a confusing topic. While he is open about his personal life and is fine with sharing updates about his family, recent news about his split from his long-term wife has the media confused. 
Interesting read: What Is the Relationship Between Robert Duvall and Shelley Duvall?
Orlando got married to Jacqueline Staph in 2009. He proposed to Staph in 2008 with a platinum ring studded with two princess cut diamonds and insisted that it was his pet dog who presented with the ring around his neck. 
He wanted to make the whole thing extra special for his lady. "I wanted to give her something she would never see on someone else," he said.
Thus, their engagement and the unique ring were followed by an intimate wedding ceremony in Hotel Bel-Air in L.A.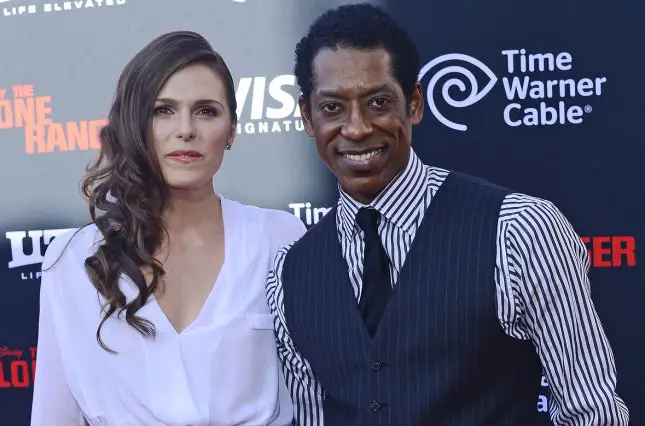 Orlando Jones and His Wife, Jacqueline Staph (Source: UPI)
He had a seemingly nice relationship with his wife, and they shared two daughters, Raquel & Paloma.
They are his only two kids, and despite rumors going around that actor Tyler James Williams was his son, they're simply not true.
However, news started going around about their divorce in 2021.
Orlando isn't too shy when it comes to opening up about his family, and his two adorable daughters make frequent appearances on his Instagram feed.
But, we can't help but notice the absence of his wife from those posts. 
You might like: Matthew Mercer- The Voice of Many Characters
For instance, he shared a picture of him and his daughters all dolled up for Christmas in 2021.
They posed in front of the Christmas tree surrounded by gifts, and Jones wrote in the caption, "Happy Holidays from me, Raquel & Paloma‼️"
People noticed that he did not include Jacqueline in the picture or in the caption, which raised questions about them still being together. 
Likewise, his wife was nowhere to be seen in his holiday posts from Easter as well. Either of them has not confirmed the news of their divorce, so all we can do is hope that both of them are doing well.
For now, Orlando is kept busy by his career, so he might have chosen not to indulge in personal details. However, another big news hit with his name in the headlines when he was fired from the show 'American Gods.'
What Happened to Orlando Jones?
Orlando played the fan-favorite character of Mr.Nancy in the series 'American Gods.' However, while viewers were excited to see more of him in the show's third season, he announced that he had been let go from the sets.
Jones had accused the show of racial discrimination and expressed his dissatisfaction with his character.
However, the showmakers denied that the statements were the reason for his removal and clarified that it was because of creative changes in the storyline. 
Nonetheless, he is back on-screen with his appearances in 'LA's Finest,' 'Abbott Elementary,' and other shows on the way, so fans need not worry as the actor is still working his magic on screen after the hiatus.