Music
Behind John Relyea's Musical Success Is His Suportive Wife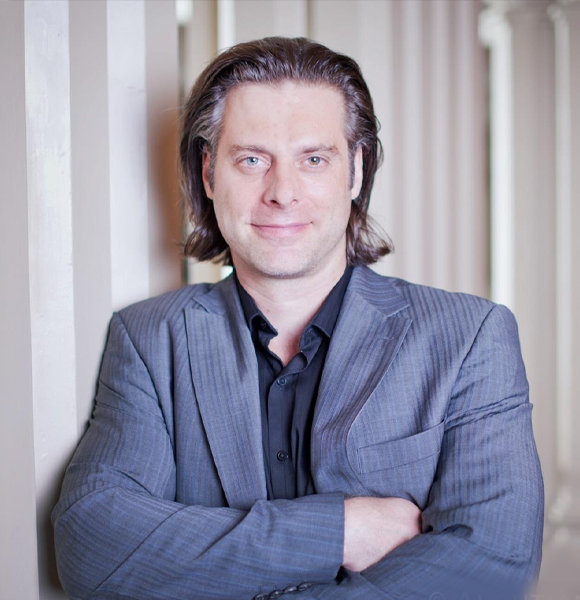 Opera singer John Relyea has captivated many with his powerful voice. Coming from a family of singers, he has devoted his life to music.
He's had a stable career over the past two decades, but it's his wife keeping things smooth sailing behind the scenes. They say every successful man has a woman's hand behind him, and in John's case, it's rightfully so.
Get to Know John Relyea's Wife
John was married to his dear wife in 2000. They have been strong together ever since and also have two sons.
Relyea has been open about his relationship and has also talked about his partner several times in interviews. However, it's ironic that he hasn't given us his lover's name!
Maybe it's his way of maintaining privacy, we suppose. He has talked about moving cities, having children, and navigating life with his partner, but surprisingly he has not disclosed his spouse or children's names.
Also see: Alicia Villarreal Marriage Stands Strong Despite Problems
His wife isn't so fond of the public spotlight and has chosen to stay anonymous. Nonetheless, what matters the most is that we know she is a wonderful woman from what John has to say about her. 
The frequent moving and shifting cities, hectic work schedules, off working hours, and staying busy even during the holidays are some of the challenges public figures and artists face that affect their personal lives.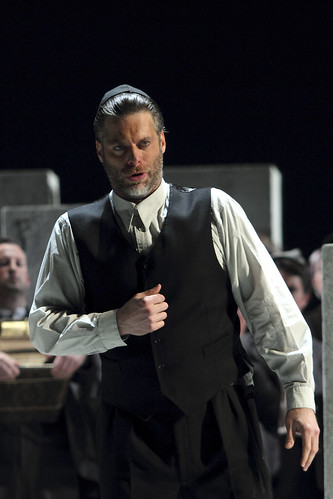 John Relyea Performing on Stage (Source: Royal Opera House)
However, John's wife has been with him through it all and has made work-life balance much easier for him. Sure, John has his own plans and tricks to spend more time with his loved ones.
He usually tries to bring his family out to opera productions whenever he can, but it's undeniable that he has to stay away from home for long periods of time.
That's when his spouse swoops in to save the day. He credits and appreciates his wife for giving him and the children the love and support required when he's not around.
He said, "The biggest factor in why it works is that my wife totally understands the profession and what it requires. When she is at home, she dedicates herself to being a mother and understands the support that is required when I am not with them."
Moreover, Relyea said that his wife understands what it means to be in the public eye and the commitments that come along with it. He added,
She has always gotten it and provides me with tremendous support. She has been there for me when I have needed her.
In fact, he has seen a similar relationship dynamic work before in his own family too. His father was also a singer, so his parents had similar struggles but still had a successful marriage.
More on John Relyea's Family
John was born in Toronto to the famous opera singer Gary Relyea and Anna Tamm-Relyea.
Read more on: Mike Love Finally Found the One for Him
Growing up in a musical household, he had the influence early on and tried various okaying instruments before finally landing on vocals.
However, the talent ran in the Relyea genes, and he soon realized it when he tried out singing. 
Despite having a reputed singer as his father, he still had to prove his worth and skills in the field.
He certainly possesses the talents, and as a result, he has reached such huge success. 
However, he shared that he faced a problem with his father being an opera singer, which now his kids have to face.
Because of the busy schedule, his father was away a lot, and now it was his turn to fulfill the duties. 
It can be difficult for kids to understand the nature of work, but since he understands it, John makes constant efforts to spend as much time with his kids as possible. 
It's tricky, but the star singer has slowly figured out the balance and has a great equation between work and home, resulting in a great career and a wonderful family.