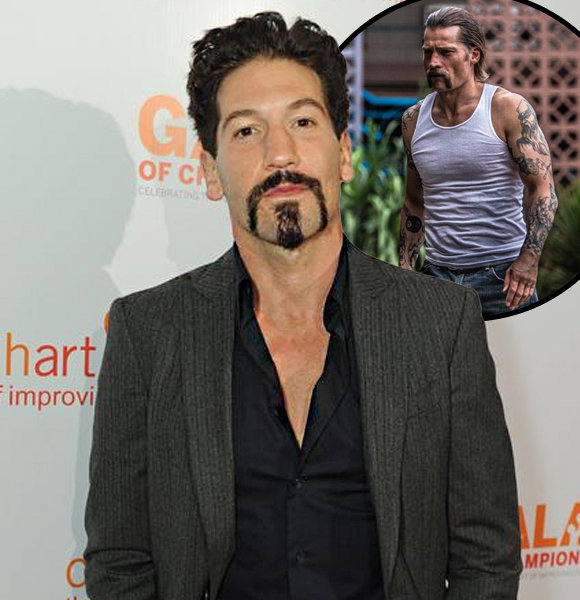 "The Walking Dead" fame, Jon Bernthal has marked his prominence in Hollywood with his astounding acting skills. His talent has grasped the attention of millions of audiences.
However, another factor that makes him stand out the most is his tattoos enclosed with significant meanings. 
Jon Bernthal's Tattoos
Apart from his captivating performances on screen, he has fascinated thousands of eyes with his intriguing tattoos. However, there are many perplexities regarding the reason behind him getting those inked. 
Each tattoo interprets a story, and Jon has made a clear narration of each one. Initiating with one of his most vivid yet eye-fixating inks would be Russian writing on his back. If you wonder what the English translation of the ink on his back is, it translates to "truth." 
Jon joined an acting school in Russia. Despite just learning how to act, many other things captivated him. Russian art and culture unveiled a lot of things to him. According to Body Art Guru, in one of the interviews, he says,
I fell in love with Russian culture, Russian people, I felt like an actor, and there's a real respect for the arts there that I don't necessarily think too many of my peers at the time in America had.
However, Russian culture is not just the one he has dedicated his heart to; there's a lot more.
Well, Jon is a huge dog lover. He owns three rescued adorable Pitbulls, Boss, Venice, and Bam Bam. Whether it be his Instagram posts, interviews, or talk shows, Jon never fails to mention his dogs and his love for them.
Being a huge animal lover, he can't tolerate someone against animal rights.
In 2009, he almost went to jail because he became violent with a guy who tried grabbing his dog. 
Moreover, an adorable tattoo of a dog portrait on the left side of his abdomen proves his love for his dogs. 
Apart from getting his belly inked with a dog portrait, he has also made his appearances in one of the non-profit organizations for dogs, The Majority Project. Dogs live in his heart, but there's one more special one who has occupancy in his heart.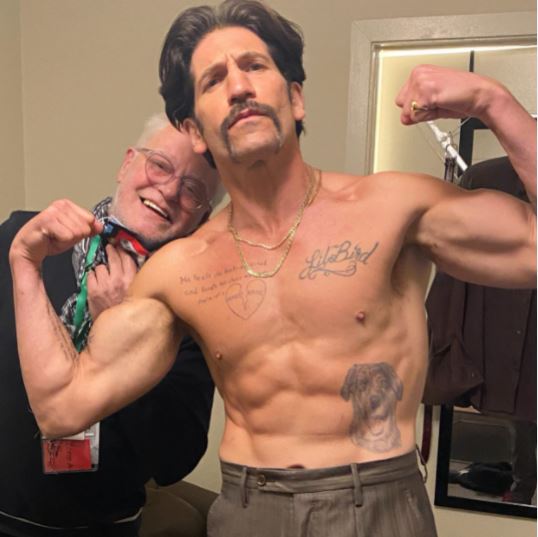 Jon Bernthal displaying his tattoo on chest (Image Source: Instagram)
Jon's wife, Erin Angle, a nurse, holds a special position in his life. The couple tied the knots in 2010 and has been relishing a harmonious family life as parents to their four children and, of course, their dogs.
Moreover, marking his elegant wife's presence, he got the "Lil Bird," his wife's nickname inked on the left side of his chest, right where his heart resides. The actor indeed has the sweetest ways of expressing love to his loved ones.
While having his wife inked on his left chest, he has also inked a few lines of the Bible to his right chest. The ink reads, "He heals the brokenhearted and binds up their wounds Psalm 147:3."
The lines are represented with a broken heart tattooed beneath. We must say Jon does have an eye for the coolest ink designs. 
Adding to his ink design collection, recently, he got three more designs on his body. But he is yet to reveal his new ones. So while you wait in anticipation of what those designs might be, we assure you that we will update you on further details on Jon Bernthal's intriguing ink designs.