Music
Explore Josh Dun's Eye-Grabbing Tattoos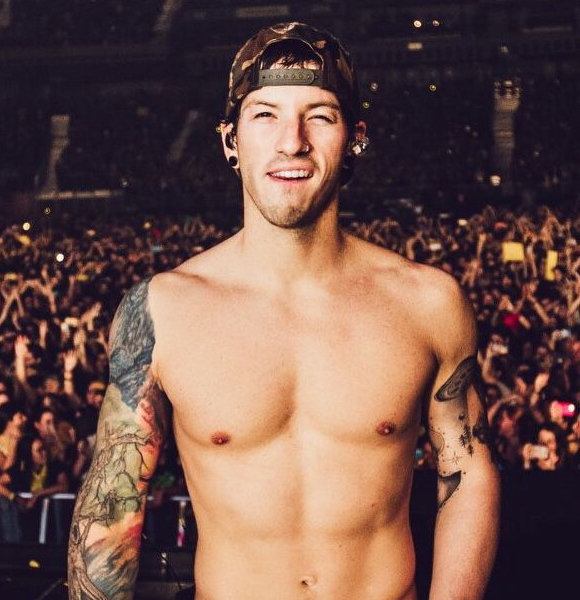 Mostly known as the drummer of Twenty One Pilots, Joshua William Dun, a.k.a. Josh Dun, has influenced the music world with his astounding musical talent since 2010.
Apart from the drummer's staggering net worth earning career in the music industry, there is more to him that grabs the eyes of his fanbase- his tattoo covering his entire left arm. 
What Does Josh Dun's Tattoo Mean?
Besides his captivating performance whenever he goes on to the stage, the thousands of fans banging their heads to the rhythm of his drums don't miss the sight of his colorful elaborative design, wrapping his left arm completely.
And the most intriguing ink design on his left arm happens to be a vibrantly colored tree that hugely rests on the outer part of his arm.
The grand tree is surrounded by a large ink that seemingly displays a sunset view on a horizon.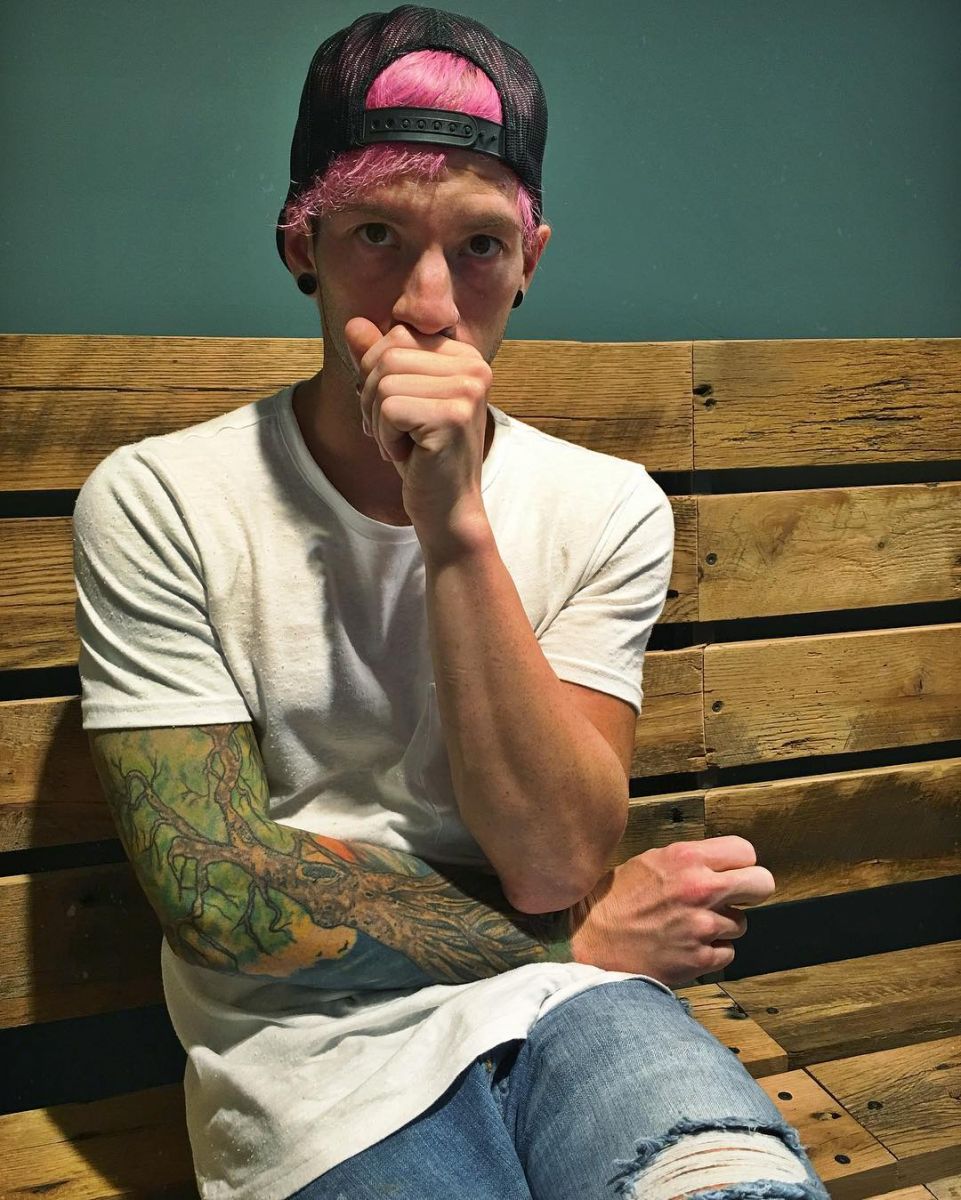 Josh Dun's tattooed arm on display (Source: Instagram)
While his eye-fixating ink design gets a lot of compliments from Josh's admirers, the talent behind the art is tattoo artist John Graefe.
John is known for working with numerous celebrated personalities, and one of his prolific works of art sits on Josh's arm.
Get to know - All about Adam Levine's Mind Blowing Tattoo Collection
Talking about how the drummer's stunning ink design came to be, the ink artist said that the design was the combination of Josh's idea and John's imagination.
The first time John met Josh to ink his arm, the drummer was on the verge of becoming a global sensation who was at the time working on his second album.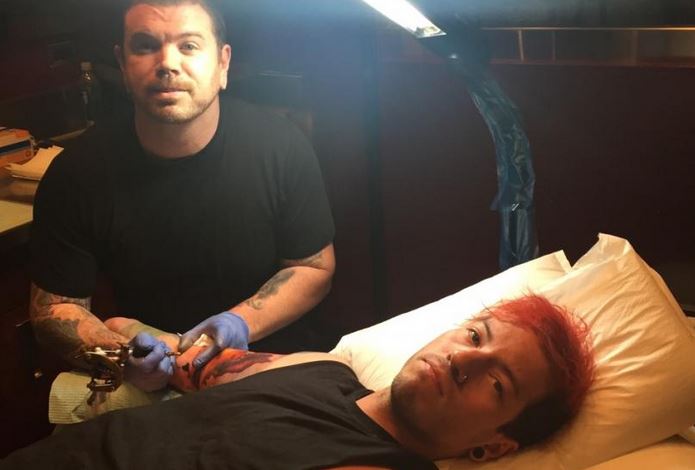 Josh getting his ink (Source: hhTattoo Co)
Ever since the Twenty One Pilot drummer got his first ink from John, he has been his go-to ink artist. 
As much as the drummer loves flashing his inked arm, he is, however, secretive about the meaning it holds.
Besides his left arm, he has also inked his right arm, symbolizing a tiny drum. Moreover, his bandmate Tyler Joseph also has the same drum design inked on his arm.
The Twenty One Pilot duo's friendship does reflect through their matching inks. Well, there is more to the duo's matching tattoos that speak volumes of the tight-knitted bond they share.
Josh has his bandmate's name inked on his knee, while Tyler also has Josh's name engraved on his body.
Apart from their strong passion for music, the duo's companionship has garnered them the success they have today as artists. Not to mention, Josh's staggering net worth says it all about their name and fame in the industry.
Josh Dun's Eye-Catching Net Worth
Having been in the industry since 2010, Josh's remarkable musical talent as a drummer began grabbing extensive attention since he joined the Twenty One Pilots.
By the time the band had released its third album, Vessel, in 2013, Josh had landed a nomination for Best Drummer at Alternative Press Music Awards in 2014.
Josh's career with the band was a success from the start, but since the release of the hit Heathens in 2016, the band's stardom has scored considerably.
With jam-packed audiences and millions of listeners on various online platforms, Josh's net worth figure has risen massively throughout the years.
Per the repost of Celebrity Net Worth, Josh is entitled to a note-worthy net worth of 16 million dollars as of 2021. And given the popularity of Twenty One Pilots, Josh's net worth is not lowering anytime soon.