Entertainment
Jon Bernthal Credits His Wife for His Work & Family Life Balance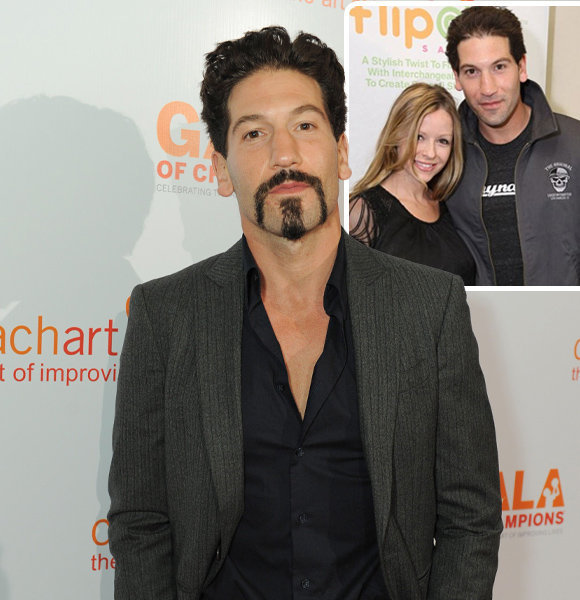 Jon Bernthal has proved his skill and capabilities time and again through his roles in hit movies. As a result, he has become a prominent face in Hollywood.
You've all heard it; there's a woman's hand behind every successful man. Likewise, Jon has accredited his wife as the reason behind the harmonious balance between work and family.
Meet Jon Bernthal's Wife
Jon Bernthal is married to his wife, Erin Angle. They had their wedding in 2010, but the beginning of their love story goes several years back.
Jon and his wife met in 1990 at a classic place- the bar!
Jon saw Erin at the bar and was immediately smitten. He told Men's Health, "When I actually saw Erin, it was literally like angels were singing, I had never seen anyone so beautiful."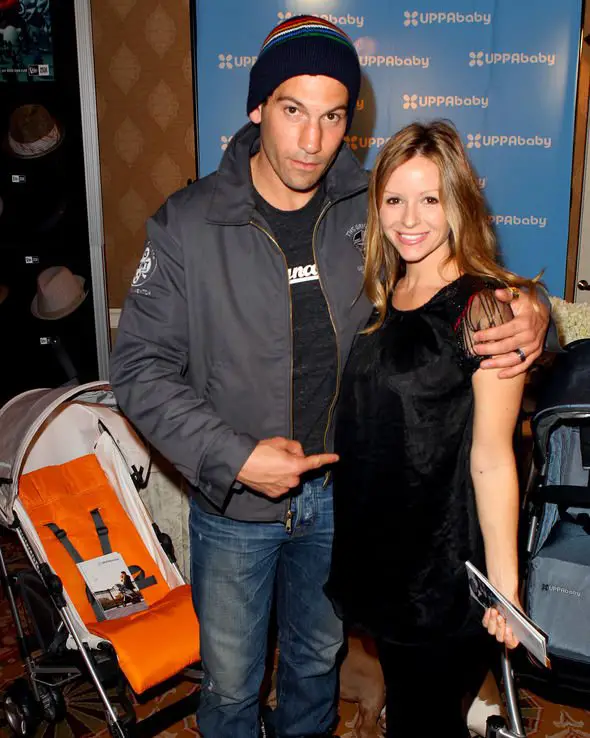 Jon Bernthal And His Wife, Erin Angle (Source: Daily Express)
And so, they began talking, and Erin went from being a stranger at the bar to his girlfriend. However, it wasn't a smooth road all along for them.
Jon shared that they broke up after a few years of dating. He was devastated and did everything he could to get her back, and eventually, he succeeded.
They got back again, and this time it was for good. Jon and his spouse now see their 12th anniversary approaching, and they have grown from a family of two to five.
They are parents to three kids, daughter Adeline Bernthal and sons Henry Bernthal and Billy Bernthal.
All three are young and haven't even reached the troublesome teen years, so the doting dad, Jon, has a lot more coming his way. It can be quite overwhelming balancing a hectic work schedule and three kids.
But luckily for him, he has his amazing wife, who handles the kids and household smoothly while he gives his all into his work. He told Insider,
I think for the most part as a family, I've got an unbelievable wife who just makes it all work and I'm incredibly lucky. I'm in love.
But of course, he also makes sure to give his children as much time as possible. Well, he had equally supportive parents to intake inspiration from.
More on Jon Bernthal's Family
On May 1, 1977, Jon was born in Washington D.C. to Joan Lurie and Eric Lawrence "Rick" Bernthal. His nationality is American, and his parents come from Jewish heritage.
Other family members include his two brothers, Nicholas and Thomas Bernthal.
Also check out: Inside Christopher McDonald's Decades of Married Life
Bernthal received his high school education from Sidwell Friends School.
He joined Skidmore College for higher studies but dropped out and joined the Moscow Art Theater in Russia instead, marking the beginning of his acting career.
He soon realized his passion for the art, and eventually, he got his big break in the series 'The Class.' 
As the actor reaches 45 years of age, he has his name in the credits list of many major movies such as 'The Accountant,' 'Baby Driver,' 'The Wolf of Wall Street,' 'The Punisher: War Machine,' ' Ford v Ferrari,' and many more.
The actor surprised viewers with his most recent appearance in 'King Richard.' Jon introduced his new look in the movie after he experienced a great weight loss, mostly aided by tennis practice.
Bernthal lost 30 pounds off his weight while preparing for his role, showing his dedication as an actor.
Consequently, the same dedication has brought him to this stage. Plus, with a wonderful wife and children by his side, he has nothing but happiness in the future.