Sports
Josh McDaniels Blessed with the Companionship of a Doting Wife!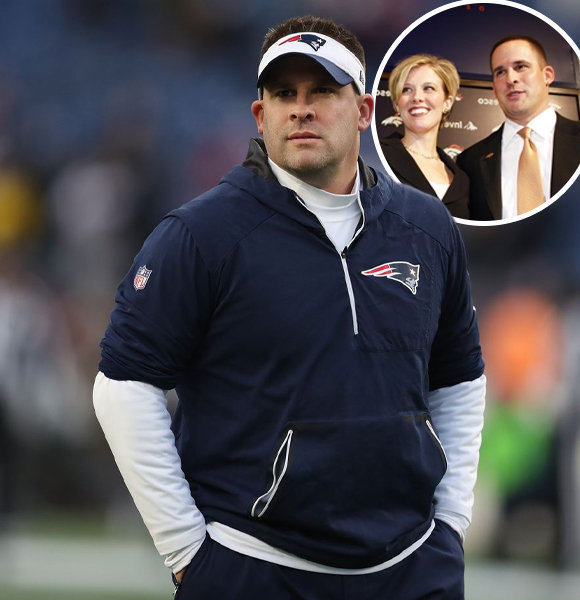 Josh McDaniels is one of the well-known names in American football. You won't see him on the field, but he's the man working behind the scenes day and night. 
Newly-appointed head coach for the Las Vegas Raiders, Josh has known the sweet taste of success, and his beloved wife is there to share all of his special moments.
Career-wise it's undoubted that he has it all, but he's a blessed man when it comes to his family as well. 
Meet Josh McDaniels's Wife
Josh McDaniels is married to his wife, Laura McDaniels. The couple has been together for two decades and is still going strong. 
Josh first met his spouse in Ohio in 2002. They both worked at a plastic company named FiberTech in Ohio. Josh was meddling between jobs at that point, but he eventually knew that his true calling was in football.
Eventually, the two started dating, and after two years, they got hitched in 2002. After twenty wonderful years, they have become parents to four children, son Jack and daughters Maddie, Livia, and Neenah McDaniels.
More on Sports Stars: Chris Hutchinson Shares His Son's Dream ! More on His Wife
Given their long-lasting marriage, it's obvious that Laura has been there for him since day one, way before he became the successful name that he is now.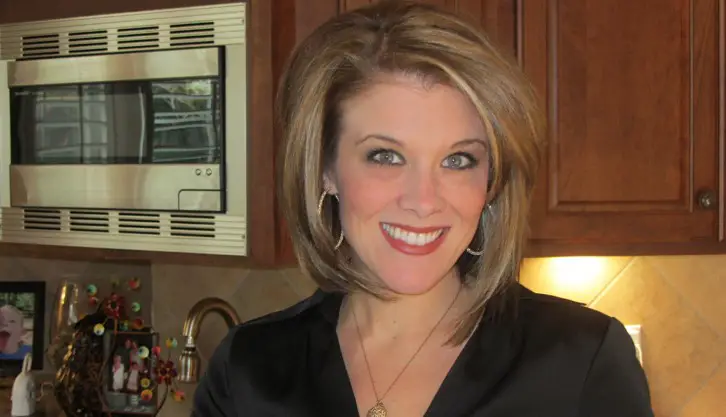 Josh McDaniels' Wife, Laura McDaniels (Source: Heavy)
The rise to fame and success can be difficult to handle, but Josh has it figured out with much help from his wife. Laura credits her husband for being able to handle the hectic work and family balance. 
He's there for the family when he needs to be. 
"This line of work can swallow you up. But when he's with the kids, he can stop what he's doing and talk about the school dance," his wife told The Bleacher Report,
That wasn't easy for him. He's worked on it and still is working on it. I think he has changed.
Moreover, Josh has his own philosophy when it comes to dividing time between work and his wife and children. 
"I've learned if I don't take time to enjoy the things that are important to me, I'll look back 20 years from now and say, 'What did I do this for?'" he added, "If that means leaving work early so I can see the kids and coming back earlier the next morning when they are sleeping anyway, that's what I'll do."
It's a simple theory for Josh, and it has worked wonders. The result of it is a blessed life with an amazing wife and children alongside a great career.
Also check out: JuJu Smith-Schuster's Unconditional Love for His Parents
He has been coaching football since 2002, and his years of experience have earned him fame and fortune. 
What Is Josh Mcdaniels's Net Worth?
Josh's history with football goes way back. He started out as a player in his school but later realized that coaching suited him better.
Moreover, his passion for the sport is hereditary. He is the son of Thom McDaniels, a renowned high school coach in Ohio.
Like his father, he started his journey as a high school and college football coach and slowly made his way up to the professional teams. 
He started gaining recognition when he joined the New England Patriots and moved on to Denver Broncos and St. Louis Rams before finally landing on Las Vegas Raiders in January 2022.
He has coached the team's way into victory, and thus he received a well-deserved compensation. Celebrity Net Worth reports that Josh has an annual salary of $1 million.
His earnings eventually add to his substantial net worth, which is reported to be $6 million.
The 46-year-old sportsman is still active on the training fields, and he still has a long way to go.