Sports
JuJu Smith-Schuster's Unconditional Love for His Parents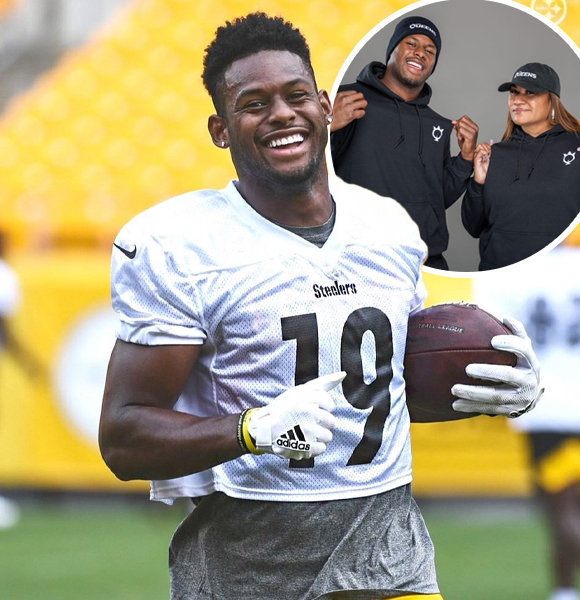 JuJu Smith-Schuster is an American football wide receiver for the Kansas City Chiefs of the NFL. 
He was initially drafted in 2017, considering that he is fairly young in the professional arena. However, at age 25, he has already achieved many records that could take years to accomplish. 
Along with a very promising and rewarding career, Schuster is surrounded by love from his admirers and family. From having been blessed with amazing parents to having a merry life, JuJu's life is no less than fabulous. 
Who Are JuJu Smith-Schuster's Parents?
JuJu was born to his parents on November 22, 1996, in Long Beach, California. 
He was born to his dear mother, Sammy Schuster, and a father whose name is unknown.
There has been no information regarding his biological father as his mother remarried when he was just four, and his mom and his step-father raised him. 
It is his step-father, whom he regards as his own father, that he adopted his last name to honor all that he has done for him. 
After all, he raised him since he was four, and he values and respects his step-father a lot. 
Around 2015, he adopted the surname 'Schuster,' but he has kept the 'Smith' intact because of other family members from his dad's side. 
Although he doesn't seem to be in touch with his biological father, he keeps his surname, respecting his aunt. 
More on - Chris Hutchinson Shares His Son's Dream ! More on His Wife
JuJu loves his step-father so much that he never misses showering him with gifts that are quite expensive and heartfelt. 
JuJu is very open about his life to social media, and his love for social media has led him to open a youtube channel where he shares much of his life. 
One of the videos was a video posted in July of 2020, where he gifts his parents a house. Not only that, but he has also gifted his father another expensive thing.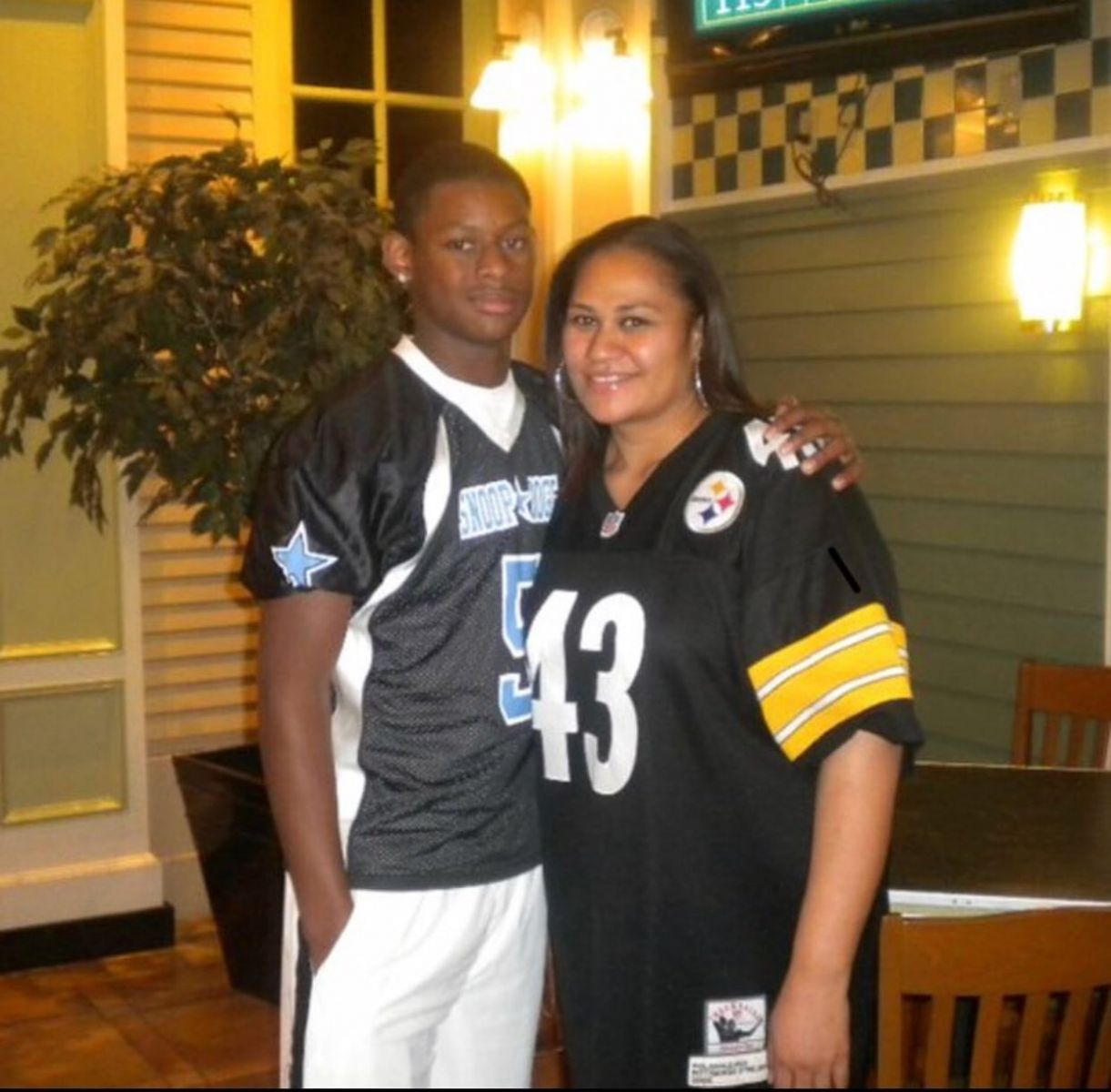 JuJu Smith-Schuster With His Mother (Source Twitter)
More on love life of JuJu Smith-Schuster - JuJu Smith-Schuster Spotted with a Girl- Is She His Girlfriend?
He bought his step-father a new truck. It is JuJu's way of honoring all that his father has done and sacrificed for the family. 
For someone who gave all of his life providing for his family and contributing to his children's happiness, it is only fair for his step-dad to be showered with all and more & JuJu is just the kind of son who has given back the world to his lovely parents. 
Talking about his parents, we cannot miss his adorable and angelic mother. After all, she is the one that gave him birth.
And JuJu, as a son, is well aware of the fact and showers his mom with unconditional love and appreciation. 
For instance, back in 2017, on the occasion of his mother's birthday, he took to his Twitter account to share a throwback picture with his mother. He took to Twitter to wish his mother on her auspicious day. 
Appreciating his mother for all she has done, he wrote, "Happy Birthday to my amazing mother! She's the reason I work so hard. I wouldn't be in this position without you! Love you ma."
JuJu is very close to his family and is very protective of them. It is really heartwarming to see someone who is a beast in the field to have such a soft heart for his parents. 
JuJu Smith-Schuster is truly one wonderful son to his mom and dad, and they sure are very proud of all that he has achieved so far.