Celebs
Julie Benz's Mind-Blowing Net Worth!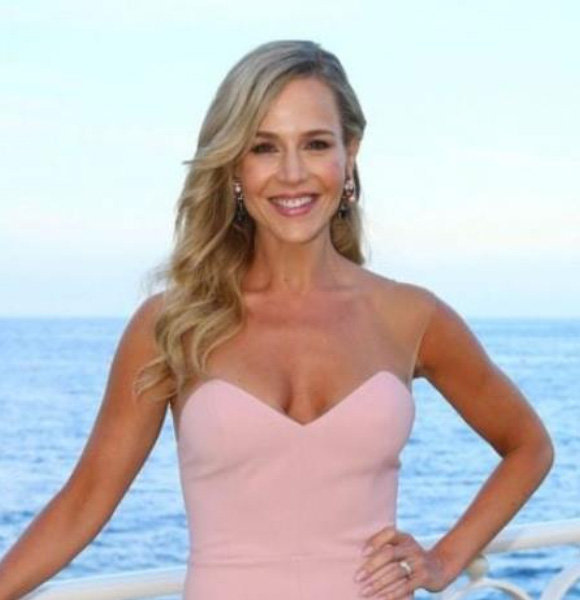 Actress Julie Benz had to give up on her childhood passion of becoming an ice skater because of an injury. But switching her career to acting served her well.
Even while she was criticized for her decision to pursue acting, her marvelous success as an actress, earning her staggering net worth, slams her critics right on their faces.
Julie Benz's Multi-Million Net Worth
If it had not been for her ice skating career-ending injury, we would probably never see Julie on screens with her incredible acting skill.
The Roswell actress had already begun her ice skating training by three. Honing her skills since her childhood later, she competed in junior ice dancing in the 1988 U.S. Championship, where she landed in the thirteenth position.
Having a mother who is also a figure skater might have influenced her inclination towards the sport. However, fate had something great in store for Julie.
Unfortunately, she had to stop her journey as an ice skater when the actress suffered a stress fracture in her right leg at the age of fourteen. With the injury, her dream shattered, but life opened another door for her.
She decided to pursue acting and began taking acting classes. Ending her skating career in 1989, Julie started getting involved in local theaters.
With a humble beginning, she made her debut in the industry undertaking a small role in the 1990 horror film Two Evil Eyes.
The beginning of her acting career involves many of her works portraying small roles in films and TV series.
But, it was not until her small role in Buffy the Vampire Slayer that her work gained attention. Her appearance in the series helped her receive a significant role in her upcoming projects. And, good roles began rolling in.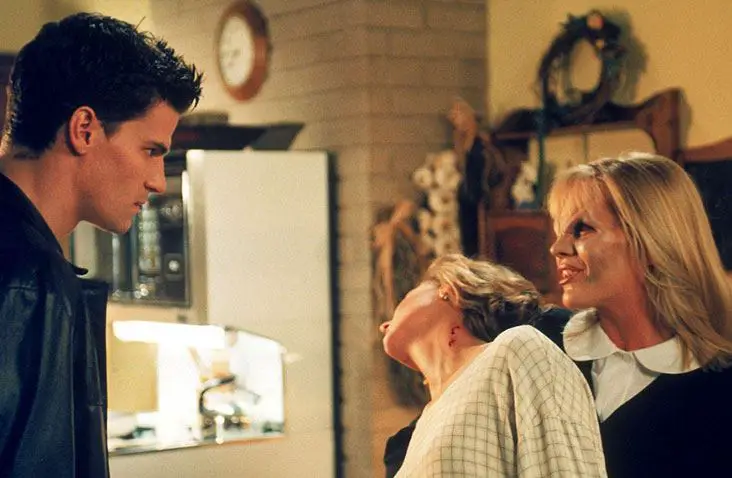 Julie Benz(right) from the scene of Buffy the Vampire Slayer (Source: Premium Beast)
Ever since, she has been in numerous well-received films and TV series, some of which include Supernatural, CSI: Miami, Rambo, Punisher, Law & Order, Dexter, only to name a few.
Not to mention she also appeared as a guest star in the TV series Love, Victor in 2021. Having served the entertainment industry since 1990, Julie's contributions are immeasurable.
Her success in the industry echos through the awards she won in 2006 and 2009 for Best Supporting Actress. Moreover, Julie's 6 million dollars valued net worth, per Celebrity Net Worth, is another evidence of her flourishing career.
Although the accomplishments and her staggering net worth she garnered through her journey in acting did not come as easy, her diligence and constant effort are what make her the star deserving of all that she has.
Similar to her multi-million net worth earning career, she also has her share of ups and downs in her love life.
More on - Rupert Penry-Jones's Happy Married Life Alongside Wife
How Julie Got Through Failed Marriage
Talking to People about her failed first marriage, the actress remarked that she was 'really distraught and sad' after her divorce from her first husband, John Kassir, in 2007.
The 'distraught' caused due to the end of her almost twelve years of marriage led her to adopt a dog named Bamboo, who helped her move on from the headache as she described to People.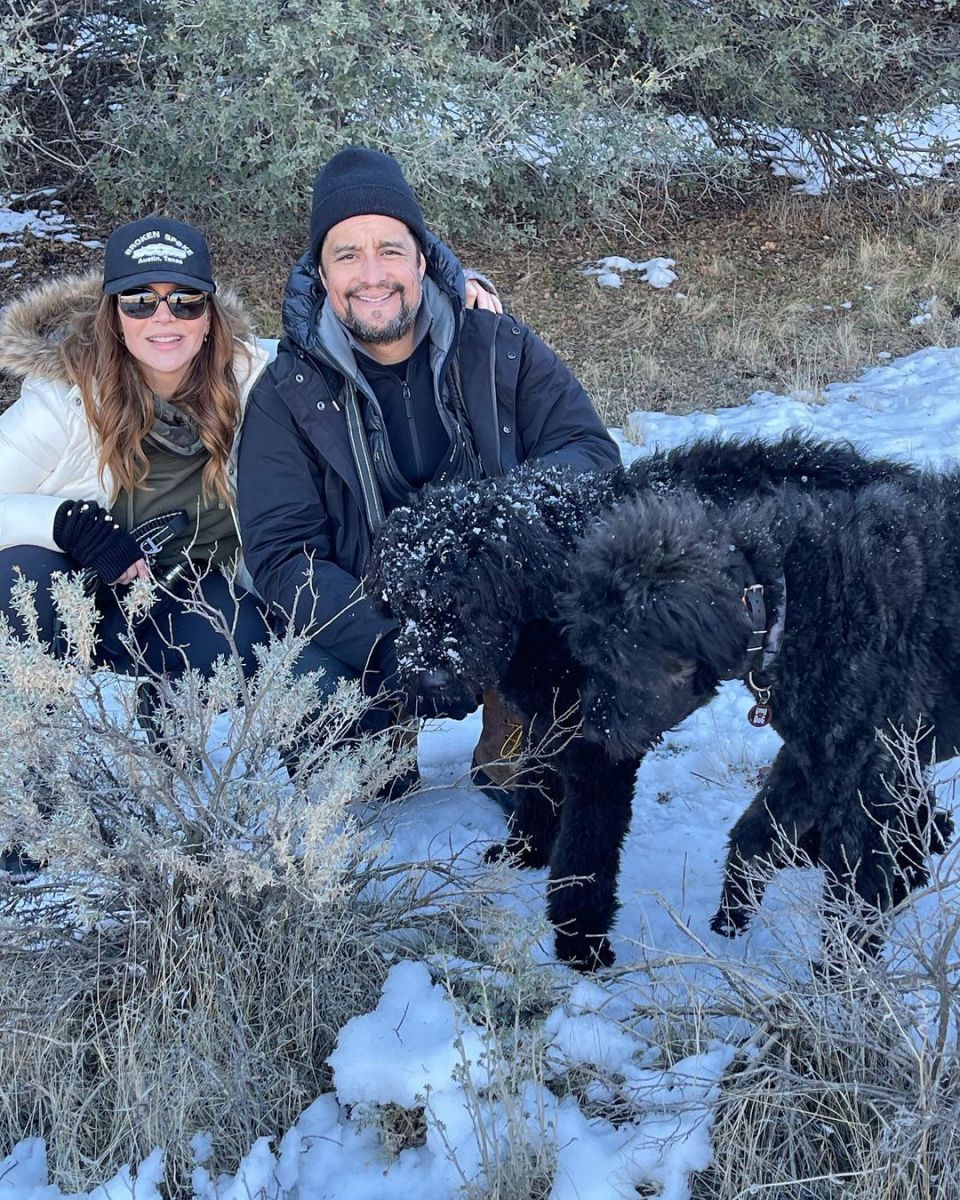 Julie Benz with her current husband and pets (Source: Instagram)
She did not share any children from her relationship with John, but taking care of her dog gave her something to 'focus' on and had her realize 'taking care of somebody else was really important to her.'
Get to know - Dedee Pfeiffer Makes a Comeback in Hollywood? Is She Related to Michelle Pfeiffer?
Further elaborating on her how her dog helped to get over her divorce, the Dextor actress said,
It was very hard for me to go through my divorce, and to have him as my companion helped. He kind of saved me when I needed saving.
The dog-lover is now a parent to four dogs who are all as dear to her as her own children. Having moved on from the turmoil of her failed marriage, she found love again and married her now-husband Rich Orosco in 2012.
Almost a decade into their happy marriage, the couple's relationship is still going strong. They do not share any children yet, but their fur-children are filling in the spot really well.
A prosperous career and a blissful family, what a wonderful life Julie has!