Music
K. Michelle Says She Feels Like a Wife to Her Boyfriend- Is There Going to Be a Wedding Soon?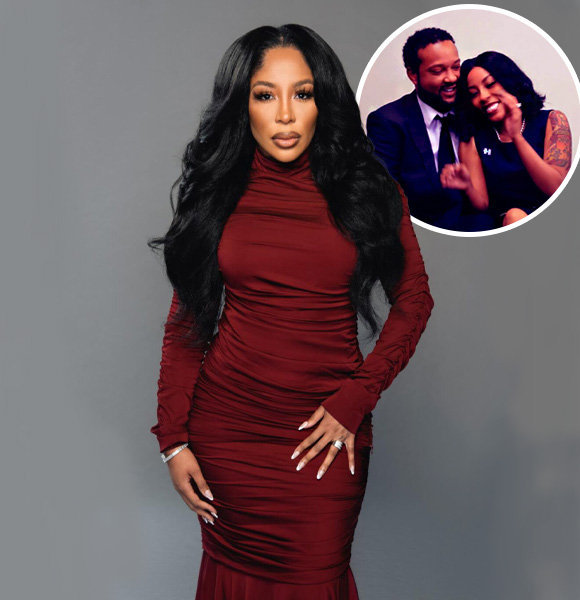 K. Michelle is an American singer and rapper who got known through her appearance in the VH1's 'Love and Hip Hop: Atlanta' show, where she was a regular for two seasons. 
Michelle, age 40, began her musical journey before the show, but it was 'Love and Hip Hop' that gave her a wider exposure leading her to be signed by one of the biggest records, Atlantic Records. 
Given Michelle's career, it is fair to say that she has had a successful career till now, and she has expanded her career from music to television and remains one of the most memorable and reoccurring casts in 'Love & Hip Hop.' 
All the ventures that have kept her booked and busy have also rewarded her with a very hefty net worth. K Michelle has an impressive net worth that she has amassed from her television and music career. 
What Is K. Michelle's Net Worth?
She started her professional journey in the late-early 2010s when she was initially signed to Jive Records. 
Her single Fakin' It, featuring the legend Missy Elliot (Yes, she started strong in the industry working with names such as Missy Elliot), charted high on several charts. 
Michelle then released other singles that again charted on Billboard Hot 100 and went on to be hit. 
Things were going fine for Michelle, and people were hopeful about the album. Critics had predicted that her album would do well, but it was scrapped midway when Jive Records folded in 2011. 
But it was merely a halt to the evergreen success that Michelle would experience shortly. 
She joined the cast of 'Love & Hip Hop: Atlanta' in 2012, and it showed much of her struggles, musical journey, and more about her. 
Fans loved her, and she instantly was the star of the show and was very soon booked by Atlantic Records. 
Dont Miss: Amanda Brugel Shares Tips on Parenting- Get to Know Her Children
This was a big start for her, and ultimately she released her album, Rebellious Soul, which was released a year later in 2013 and debuted at number 2 on Billboard 200 and number one in the Top R&B/Hip-Hop Albums. 
As of today, she has released five studio albums, and her new album, I'm The Problem, will very soon be released. 
Moreover, her TV appearances in 'Love & Hip Hop' have given her more and more exposure over the years, adding immensely to her net worth.
With all of the ventures combined, we can tell that K. Michelle is wealthy, and if you ask for numbers well, then Celebrity Net Worth reports her net worth to be $2.5 million. 
The rapper now lives her life, focusing on her music and her personal life. A personal life that also is equally amazing with her loving boyfriend, whom she refers to as her husband. 
Who Is K. Michelle's Husband?
Well, not a husband, but he doesn't seem anything less than a husband, as Michelle loves to refer to her partner as her husband. Michelle has been dating her partner, Dr. Sims. 
The singer has a child, a son named Chase Bowman, who was born in her past relationship.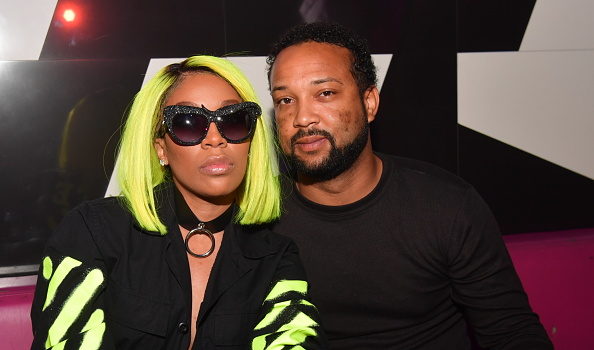 K. Michelle with Her Partner Dr. Sims (Source Atlanta Black Star)
It won't be fair to say that their love life has always been amazing, as her partner was involved in a cheating scandal back in the day, but by the looks of it, they have resolved whatever issues they had with each other. 
People thought the two were over, but the breakup speculation was cleared by the rapper herself when she made a post on Instagram allegedly shading people for trying to take her from her "man."
This made people confirm that things were okay between the two and that they were still together. 
In an interview with Essence, she shared how although she wasn't married, she still felt like a wife to her partner.
She shared how they had been together for over two decades, over 19 years, to be precise. 
"We've been friends for over 19 years now, and I just looked at him and said this is the type of man that I should be with, someone who is my friend," she said. 
With such a strong bond, we will certainly witness their love blossom in years to come.