Celebs
Karl Rove's Life with His Wife & Massive Fortune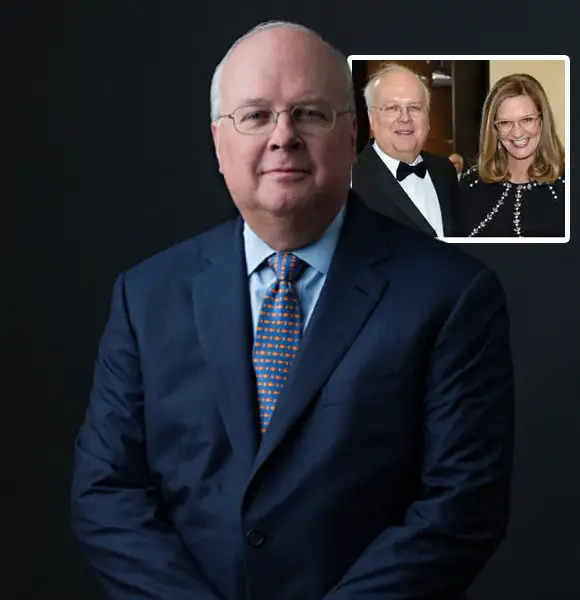 Political analyst and a contributor of Fox News, Karl Rove has enjoyed a long run in his career.
From his political background that spans for decades to a marriage with his spouse that will very soon complete a decade, Rove lives a fulfilled and wonderful life, to say the least. 
Karl Rove's Spouse
He is most notable for being a senior advisor during the George W. Bush administration.
So, it is no wonder that he has been the media's attention for a while now. As a result, apart from his works, his personal life also garnered significant attention. 
Rove has been married thrice, two of which ended with divorce, and one has been smooth sailing. 
He was married to his first spouse Valerie Mather Wainwright in 1976. Their relationship lasted for about four years, eventually ending with a divorce in 1980. 
Rove's second wife was Darby Tara Hickson, with whom he was married for over two decades. The two got married in 1986 and were together till 2009. 
The political consultant has never opened up about his divorces, but he did mention that his spouse and son were the greatest love of his life, referring to his second spouse and his son he shares with her. 
Rove's long-lasting marriage with his second spouse blessed him with a son named Madison Rove. 
After three years from the separation from his second marriage, Rove married his now-spouse, Karen Johnson, in 2012.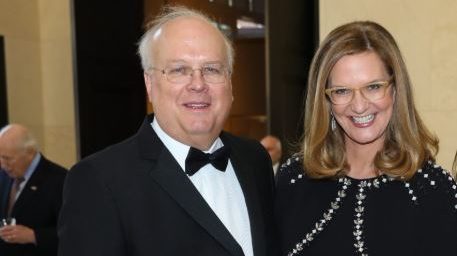 Karl Rove's wife Karen Johnson posing with Karl (Source Heavy)
It has been reported that the two dated quietly for a couple of years and eventually tied the knot in 2012. 
Dont Miss: The White House- Where Ari Fleischer's Love Story Began
His wife is a transportation lobbyist who has an office in Washington, D.C. The two also have been reported to be friends for over a decade before they married each other. 
And almost a decade into their marriage, life seems wonderful for the pair, and why not? After all, Karl has nearly everything one needs to live a wonderful life. 
A beautiful wife, a child, and a rewarding work that has landed him a massive net worth that is now ranked in millions; he has it all. 
Karl Rove's Net Worth 
Rove has a net worth of $8 million, which is one hefty amount. His net worth has been stacked through a successful career that he has experienced for decades. 
He was the chair of the college republicans for four years. He was given the post of Senior Advisor to the President on January 20, 2001, under the office of George W. Bush. 
On February 8, 2005, he was given the post of White House Deputy Chief of Staff for Policy. 
He held both of the posts till August 31, 2007. In addition, Rove has worked as a political analyst for various media channels such as Fox News, Newsweek, and The Wall Street Journal. 
As of 2021, he worked as a guest professor at the University of Texas in the fall semester of 2021. 
Keep Reading: All About Mykelti Williamson's Wife, Children, Net Worth & More
Rove also taught a course for UT's Plan II Honors department. Unfortunately, his class was brought upon a conflict when the students protested, accusing him of being a war criminal. 
All in all, Rove's name now is listed on the millionaire's list, and he lives an extremely happy life with his work, wife & family.