Celebs
Kat Stickler Has a New Man in Her Life Post-Divorce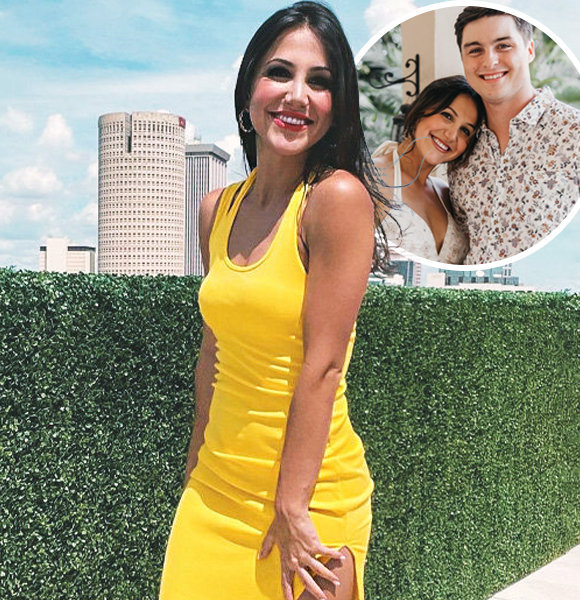 Over the past couple of years, TikTok has taken over social media. The video-based platform has attracted millions of users worldwide and has given rise to several content creators.
Kat Stickler is one of the creators who went viral and has amassed a huge fan following on TikTok. However, her divorce became the new hot topic for the social media personality.
Fans are eager to know what went on in her life behind the scenes with her ex, so keep reading as we provide you with all the deets.
Kat Stickler's Divorce from Ex-Husband
If you're on TikTok regularly, you've certainly come across videos from Kat Stickler and her family.
Her account was based around wholesome videos with her daughter, MK, and husband, Michael Stickler. They used to post funny videos of pranking each other and their day-to-day activities. 
Soon, they emerged as TikTok's favorite married couple with millions of followers. Their conversations, reactions, and other content were delightful to watch.
However, fans started noticing that Kat was appearing alone in her videos and her husband wasn't around so much. This raised people's curiosity as they began to speculate that something was wrong between the two.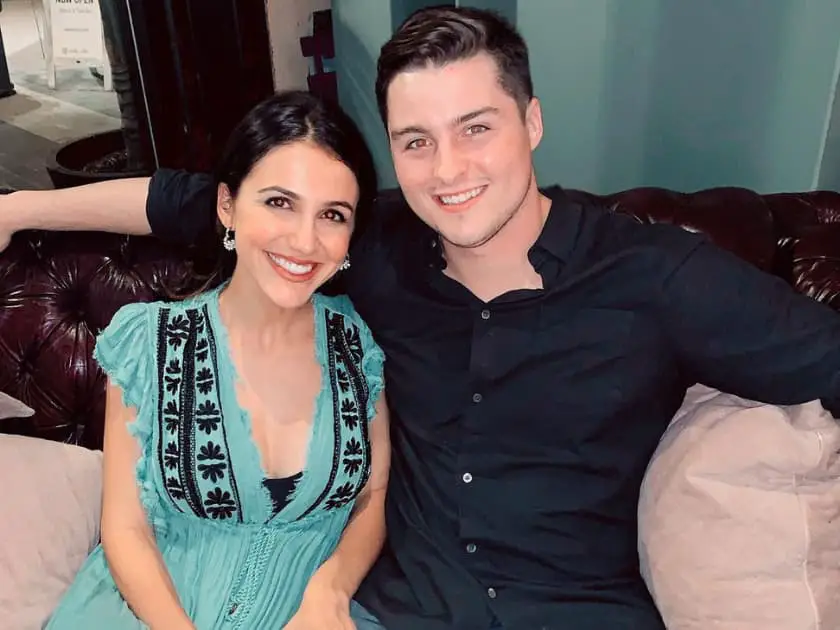 Kat Stickler and Her Ex-Husband Michael Stickler (Source: Tuko)
Eventually, the cat got out of the bag, and they announced the shocking news of their divorce via their TikTok account. In a video posted on March 2021, Kat and Mike appeared together and confirmed the news of their split. 
Kat appeared teary-eyed in the video and said they were separating but were not ready to share the reason behind their split. Furthermore, she requested viewers to respect their privacy.
Moreover, Kat posted a video on YouTube discussing further on the subject. She revealed that she and her ex had signed an NDA regarding the details of their divorce, so she wouldn't be giving out any insight for the time being. 
Also check out: Stefania Spampinato Admits to Being Attracted to Her Co-Star
In a separate video, Mike addressed the reason for their split, citing that they were just not right for each other. Their relationship moved fast, and they got married young, so they realized that it wasn't a good match after some time together.
As for her future plans with her baby daddy, she shared that they were co-parenting their daughter.
Kat further explained that it had been difficult for her to go through it all, but she ended on a positive note, saying that she had moved on from her divorce and was ready for a new experience.
She stuck true to her words, as she has found love again. Kat's social media presence is based mostly on her personal life, so viewers naturally wanted to know more about her and were worried about how she was handling the whole divorce situation. 
But, the TikTok star with over 8.5 million followers seems to be doing pretty well as she has been spotted with a new man. 
More on TikTok stars: Dan Povenmire's Daughters Inspired Phineas and Ferb Characters
Kat Stickler is currently dating her boyfriend, Cam Winter. Things are looking pretty serious for the two as they are all over each other's Instagrams and Cam seems to get along with her daughter as well.
Nonetheless, fans were super excited to see their favorite humorous content creator move on and find happiness again. 
Sadly, bad news struck again a few months ago as rumors started going around about their breakup. Fans were yet again concerned about the couple, but things seem to be going fine for them as they continue to post photos with each other, and they look absolutely stunning together.
All in all, Kat is doing great now with a new man, a lovely daughter, and a great future coming ahead of her, thanks to her huge fan following.