Celebs
All on Kathy Hilton's Longing for Her Mom Plus Her Past Life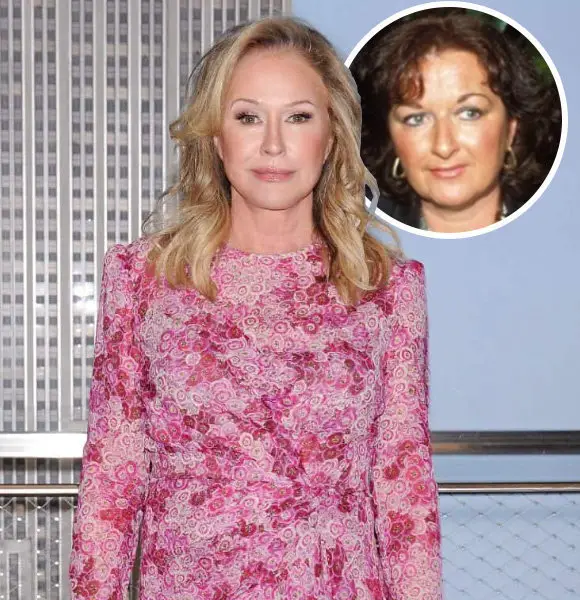 Famous American socialite Kathy Hilton is also famously known as the mom of the famous media personality.  
Recently seen in 'Real Housewives of Beverly Hills, ' Hilton is known for being the mom of Paris Hilton, and well, who does not know Paris Hilton, right? But unfortunately, there are very few who actually know about Kathy Hilton herself. 
Who Is Kathy Hilton?
Kathy's name is often associated with Paris Hilton, and while it is a proud moment for every parent to be known by their children, Kathy has a life of her own. 
She recently provided a statement that after watching her daughter's documentary, This is Paris, it put her in a ''depression."
The documentary was released in 2020 on Youtube Originals which talked about Paris's struggle with mental health and everything she went through while she was at the peak of her career and beyond. 
Kathy recently watched the series after years of release. It is understandable how hard it could have been for Kathy as a mom, so her choice to not watch the documentary completely makes sense. 
Kathy as a mom is very compassionate and loving towards her child, but she is also a daughter. Daughter to her father, Laurence K. Avanzino, and mother Kathleen Dugan, both of whom passed away around passed away. 
Hilton's mom passed away in 2002 at the age of 63. Her mother's death is still very hard on Kathy, and it is something that she occasionally expresses on her social media.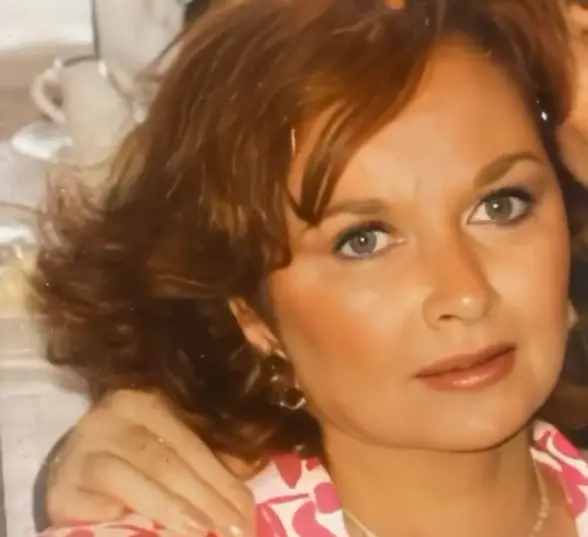 Still From Kathy Hilton's Animated Video of Her Mother (Source-Instagram)
On the occasion of mothers day, she shared a photo animation of her late mother and shared how much she missed her in her own beautiful words. She wrote, 
"Happy Mother's Day Mom...I love you so much! There is not a day that I don't think about you. I know you are always with us, our angel"
Kathy's life was not exactly easy while growing up. Although one can consider she grew up in fortune (which may be partly true), the change in her surroundings was not precisely smooth for her. 
More on Kathy Hilton's Life
The American socialite has two fathers legally. After her parents got divorced, she was adopted by Kenneth Richards. 
Hilton's father died in 1997 at the age of 61 in Rhode Island, United States. 
Hilton also struggled to keep her relationship with her sister stable. Hilton, who was seen in 'Real Housewives of Beverly Hills,' instantly became a fan favorite of the show. 
Despite her joining the show recently, her association with the show has been for a long time now. Her half-sister, Kyle Richards, is an original cast member of the show. 
Hilton, who seems to be the perfect fit for a show like RHOBH, took 11 years to join the show because of her rocky relationship with her sister.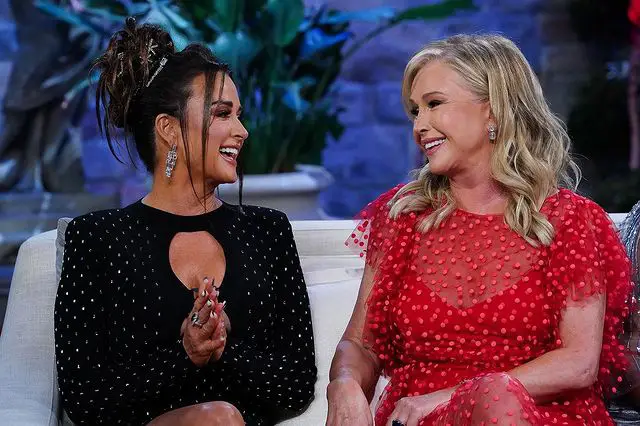 Kathy Hilton Wishes Kyle Richards On Her Birthday (Source- Instagram) 
Hilton and Richards had a cold relationship for a long time which Kyle says was caused by her husband, Mauricio. 
Also Read: Farrah Aldjufrie Dating Life, Who Is Kyle Richards' Daughter Boyfriend?
Upon some family dispute and misunderstandings, the two sisters started having an issue which then went on for a decade until the two resolved any issues they had before the filming of the show. 
As they say, all's well that ends well; the two seem to be now working on mending their relationship one day at a time; despite any past problems, hopefully, it's all water under the bridge now.