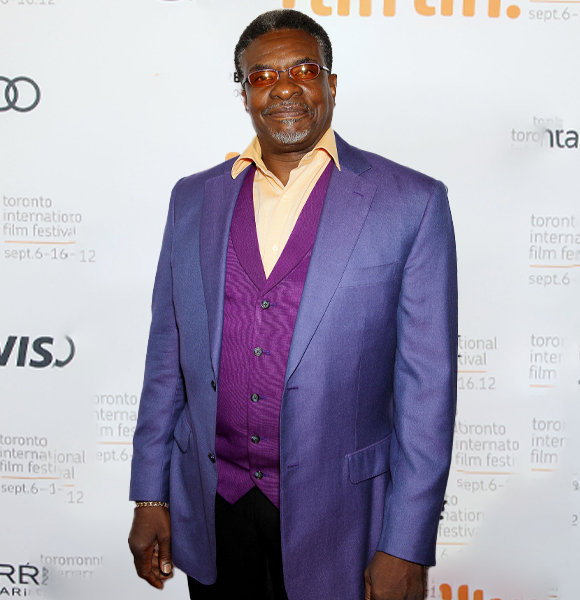 Keith David is the voice of many characters. He is a superb actor and producer, in addition to being excellent at presenting his voice.
'The Wonderful World of Micky Mouse' narrator is fortunate in his career and married life with his wife.
Interested in his personal life? Continue reading to learn about it. 
Keith David's Wife
Keith is married to 'American Fusion' actress Dionne Lea Williams. Keith met his wife Dionne through a mutual friend in 1992 and hit it off instantly. 
After dating for some years, Keith asked Dionne to be his life partner, and they married on April 28, 2001. They celebrated their beautiful union with their close friends and family in a private wedding ceremony.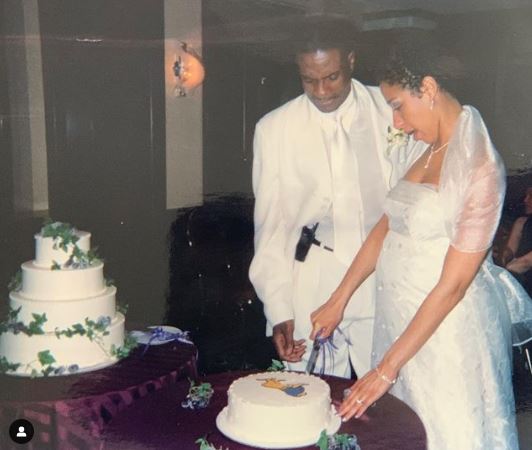 Keith David and his wife's wedding picture. (Photo: Instagram)
Besides being an actress, Dionne is a singer, producer, storyteller, and successful podcaster. 
Dionne was pregnant with their first child when they had their wedding ceremony and soon welcomed their first daughter, Maelee Williams, on August 9, 2001. 
Explore: Antwone Fisher Did Not Want to Have Kids- What's the Story Behind It?
Keeping a three years gap, the couple welcomed their second daughter, Ruby Williams, on April 23, 2004. 
Keith's two daughters have already completed high school and are enrolled in the colleges of their choice.
The American actor and Dionne, who have been together for almost three decades, have been good parents to their children. 
Also, Keith has a son named Osie, aka Owen, from his previous wife, Margit Edwards. His former spouse is a specialist in dance and theater.
You May Like: LaVan Davis Has a Wife? Who Is She?
Keith first met Margit at the Public Theater in New York. They both were part of Joseph Papp's 1988-89 production of 'Coriolanus.' Keith played Tullus Aufidius in the play, whereas Margit was a wardrobe assistant.
After getting married in 1990, the pair got divorced in 1999.
The couple was co-parenting, and Keith's extended family considers Owen one of their own.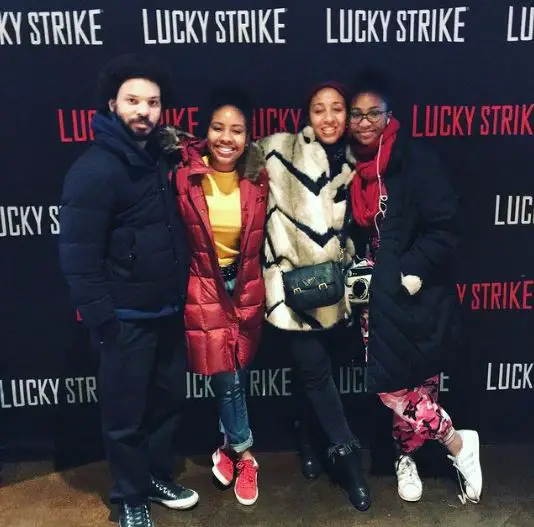 Keith David's son is close to his second wife and daughters. (Photo: Instagram)
The 'Police Recruits' star has no issues raising his children with his massive net worth.
His Net Worth
Born on June 4, 1956, Keith has achieved the pinnacle of his profession in voice acting roles.
After playing the Cowardly Lion from 'The Wizard of Oz' in his school play, his passion for acting developed.
He has a Bachelor's degree in Fine Arts from the Julliard School of Drama. 
He made his acting debut in 'Disco Godfather' in 1979. He started his voice acting in 1996 with 'The Hunchback of Notre Dame.'
Interesting: Leon Robinson's "Soulmate" Could Not Be His Wife!
After that, he provided the voices for many other characters, including Agent Mosely in 'Spider-Man: The New Animated Series,' King Zahbar in 'Aladdin,' Black Panther in 'Fantastic Four,' Okkoto in 'Princess Mononoke,' Dr. Facilier in 'The Princess and the Frog,' Apollo in 'Hercules' and many more.
Additionally, he has voiced many video game characters, such as 'Marvel superheroes,' 'Megamind,' 'Darksiders: Genesis,' and many others.
He has over 270 movies, TV shows, and theater plays credited to his name. 
With that many ventures, he sure has made a fortune. 
According to Celebrity Net Worth, Keith has accumulated a net worth of $5 million. 
As of now, Keith is busy filming his new projects.