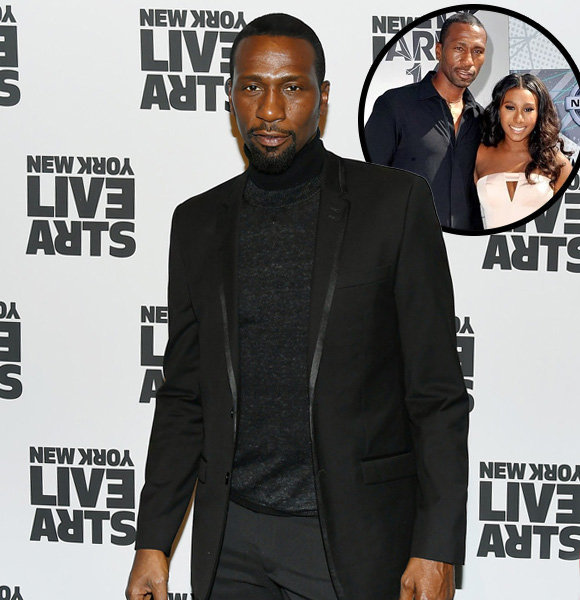 Leon Robinson has been around in the industry for a long time, contributing with his roles in cinema, television, and theater. 
His personal life has been a topic of interest for people as well. The news hit about his separation from his then-potential wife, but it seems like they still haven't gotten enough of each other!
Keep scrolling to get all the news.
Leon Robinson's Could-Have-Been Wife
Leon was engaged to his ex-fiancee, Cynthia Bailey. They were engaged almost two decades ago and share a daughter, Noelle Robinson.
Baby mamas and daddies can be tricky relationships to handle, especially during parenting and moving on from each other. However, Leon and his fiancee had it easy. 
Also check out: Jase Robertson's Happy Family Life with His Wife & Kids
They did not end things on bad terms and have always maintained an amicable relationship. Unfortunately, Cynthia never got to become Leon's wife, and they parted ways before the wedding, but she still holds a special place in his heart.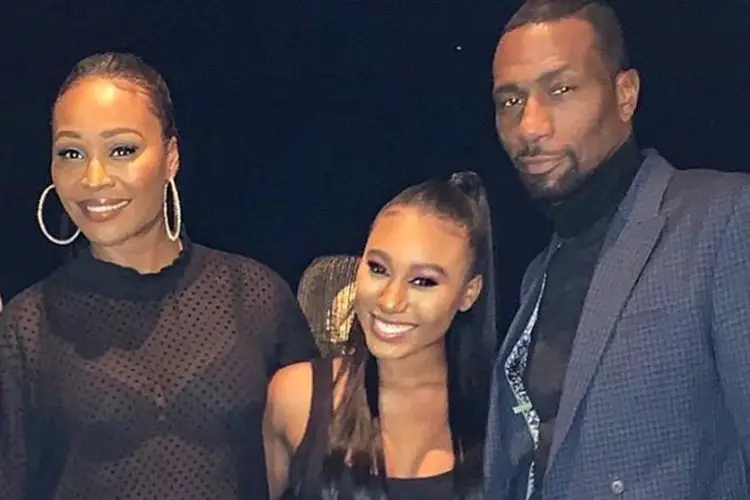 Leon Robinson with His Could-Have-Been Wife and Daughter (Source: Bravo)
That's because she is the mother of his child, who means the most to him. They have nothing but sweet words to say when talking about each other. 
A lot of that has to do with their daughter. They wanted her to have a loving set of parents and not be affected by their split. They might not have been able to become husband and wife, but they make wonderful parents. 
He stated his relationship with Cynthia in an interview, "We are a family through this child. We are always supposed to do what is best for one another and respect one another, but most of all, do what is best for the child, and the child needs to see two loving parents."
He added,
Even if we are not together as a couple, we can still love and respect one another; that is what our daughter [Noelle] needs to see in order to grow up.
He further said that Cynthia would always be a big part of his life. 
"So, for me, the child comes first. We have a child together and that is something that will never change, and no matter how many women I may have had in my life, only one of them has given me a child. So, for me, she has the highest respect of anyone," he said.
Similarly, Cynthia also shared some sweet words for Leon in an Instagram comment that read, "Thank you for our beautiful daughter [Noelle]. She is truly the best combination of both of us [and] is blessed to call you her dad. Thank you for being such a great father."
Furthermore, she even said Leon was her soulmate, so the connection is definitely there between the two.
Read More On: Dom DeLuise's Sons Follow His Footsteps
Certainly, Leon shares a beautiful family with his ex even though they have sorted ways and found a new love. Cynthia is now the wife of Mike Hill, and Leon sent his best wishes to the newlywed couple. 
Likewise, his name has also been linked with a few other women. He was rumored to be dating Samantha Garrett and Kirbie Wallace earlier, but there's no confirmation on that subject.
On the other hand, he has been spotted multiple times in public with Ed Bradley's former wife, Patricia Blanchet. So rumors about them dating have been floating around recently.
But, Leon has not shared further details about his relationship or spouse for now. His discreteness has also led some to wonder- is Leon Robinson gay? But the reality is that he is straight.
However, anytime he does share any updates, you know where to look for the news!