Entertainment
Kim Soo-hyun's Rumored Girlfriend Clears Out Dating Rumors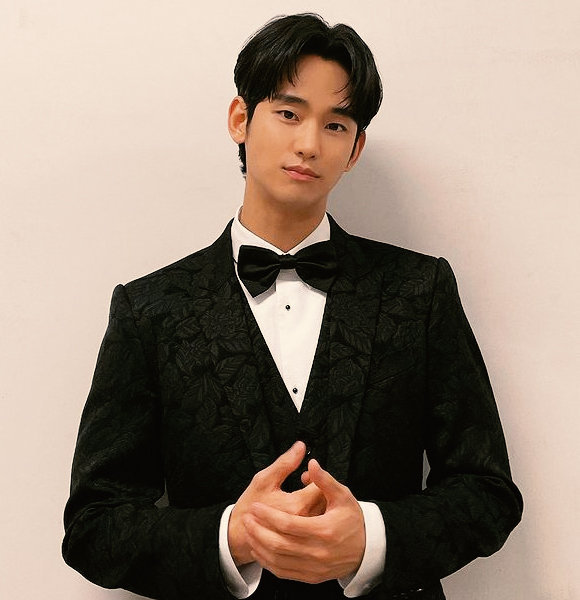 South Korean Actor Kim Soo-hyun was rumored to be dating Suzy. However, Suzy's statement regarding her relationship with the actor cleared a lot of air regarding their relationship. 
Former Co-star A Girlfriend?
The two stars starred in the drama 'Dream High' back in 2011, and ever since, their fans tied the two together as a pair. 
The two were pretty close and were spotted at different events together. So naturally, this sparked a dating rumor between them, and, to say the least, fans were loving the possibility of these two being together. 
Another South Korean Star: Lee Dong-wook Casually Dating Around, Looking To Get Married? Revealed
While Kim kept quiet with the rumors, Suzy soon enough opened up about their chemistry. 
"I guess these rumors circulate because we are pretty close." 
Said the Gu Family Book actress while talking about their possible relationship.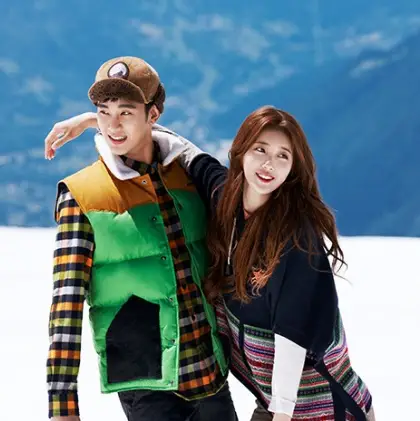 Kim Soo-hyun And Suzy (Source Kpopstarz)
But fans' ship soon turned into a disappointment when she mentioned about losing contact with the co-star. 
"We still keep in touch too... Lately though, we have both been busy so we have not been contacting each other." 
So, there you have it. The 'fan favorites' might be close, but the relationship is limited to friendship.
The two have also featured in a drama together named Real, which was released in 2017.
But this was not the end to Hyun's dating speculations with other actresses. The Hallyu star Hyun was very close to having a wife in his life. 
Did Soo-hyun Get Married?
Soo-hyun and Wonder Girls star Ahn So-hee's married life remained nothing but fiction for the fans when their Management Team shut down the speculations by posting an official statement. 
The reports that the two are getting married are completely false. It is unfortunate to see this false information being published and reported on
KeyEast Entertainment made a statement by denying their marriage rumors and called them false information 'unfortunate.' 
They further warned to take strong legal action against those who spread false information as such. They wrote, 
We clearly informed the media outlet [that reported the rumor] that the information was not true. We will be taking strong measures, including legal action, against those who are spreading false information despite this. We are currently collecting evidence through various channels.
While the ship of Hyun having a wife might have sailed, a new relationship rumor sparked with his reel girlfriend, Seo Ye Ji. 
The two starred in the drama, It's Okay to Not Be Okay. Their chemistry from the drama was highly loved by fans, and as a result, people wanted to see them together in real life as well. 
Nevertheless, the biggest media portal, Dispatch, could not confirm their dating status, due to which it remains a baseless rumor. 
Garnering fans worldwide with roles in dramas such as The Thieves, Secretly, Greatly, and Moon Embracing The Sun, Soo-hyun has a significant number of women wanting to be an important part of his life. But what is his type? Well, we have the answer for that as well. 
Relationship Of Fellow Actress: Is Park Shin-hye Still Dating Her Actor Boyfriend? Reveals Her Weight Loss To Everybody
What Is Soo-hyun's Ideal Type?
You have to be sad because of me, want to die because of me, and feel regret because of me.
This was the requirement of The Thieves star for his girlfriend. For someone who is branded for playing romantic roles, this turned out quite... Dark? 
Well, to his fans, your fav has a perfect sense of humor! 
This guideline was provided by the actor back in the day. He jokingly posted the conditions in an online community which later on resurfaced. 
But in all seriousness, he does have plans for his girlfriend. 
What is the greatest gift that the actor's girlfriend could get? Him, you say? Well, that's what he says as well. 
When asked in an interview in 2012 about what gift he would give to his girlfriend, He said, 
"I would give myself."
It is still a matter of mystery as to who he is dating, but it seems like he cannot catch a break from his professional commitments after his break.
The Dream High actor took a break for 5 years from the industry and returned with a Netflix original. It's Okay to Not Be Okay, which is streaming, actively on Netflix. 
Further, the 33-year-old is roped on the upcoming tvN drama Psycho, But It's Okay.