Entertainment
Kirsten Storms Shuts Down Critical Comments with Her Fiery Response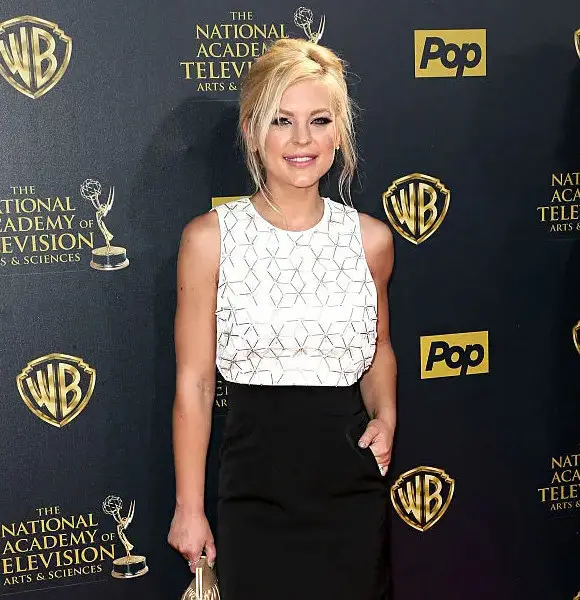 Kirsten Storms has gathered fame and countless fans through her performance in 'General Hospital,' 'Days Of Our Lives,' and 'Zenon.'
One of the downsides that come along with fame is constant speculation of appearance, which inevitably includes weight gain.
It's an offensive and unnecessary way to view a person and judge them solely based on their weight and waist size. But sadly, Kirsten is no stranger to comments and queries about weight gain.
Kirsten Storms Slams Weight Gain Comments
When Kirsten posted a cute mirror selfie of herself on Instagram, mean comments about her body and weight gain were the last thing she would have expected. But judgmental people always find a way to put others down.
She shared this casual picture of her at Target during a shopping trip, but she was soon met with comments saying that it wasn't a recent picture and she's had some weight gain.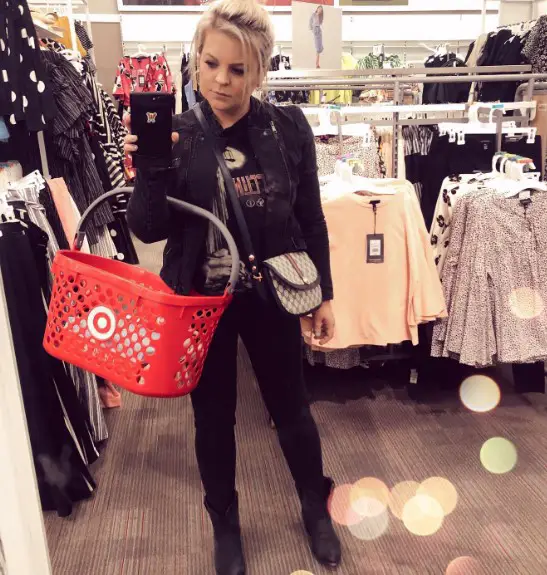 Kirsten Storms Poses For Mirror Selfie (Source: Instagram)
While many people were busy debating she 'looks different' in the comment section of her 'gram post, Kirsten was not having it and rightfully snapped back at nosy comments. She said, 
I will say that it's sad to see some people focus only on the status of my body (and when focusing on weight it is never meant in a positive way. 'Losing' or 'gaining' — it's a judgement and it's shameful).
She also addressed the issue of people linking someone's weight gain or weight loss to their health status. "Details about my health and medical conditions are nobody's business, so I won't go into my temporary weight gain to satisfy anyone's thirst," she wrote.
At last, she ended the conversation with clarifications and stood up for herself. "I'm healthy and I feel good — at any size, which is what matters to me the most. Comments with a snarky undertone only make me feel sad for the person who typed it and I truly hope their life sucks less tomorrow."
After the fiasco, her fans quickly came to her support and showered her with sweet words. The post's comment section now is a delightful wave of positivity, thanks to her fans. 
Unfortunately, this isn't the only time assumptions have been made about Kirsten's body. People were raising questions about her being pregnant and looking different after her character Maxie on 'General Hospital' became pregnant.
Is Kirsten Storms Pregnant In Real Life?
Kirsten has cleared all doubts and has said that she is not currently pregnant and it's a fake baby bump for the show. However, she had been through the experience a few years ago.
Kirsten gave birth to her daughter, Harper Rose Barash, on January 7, 2014. The father is her co-star Brandon Barash, whom she married in 2013.
Brandon took to Twitter to announce the good news. He wrote, "Our passenger has touched down and arrived. Welcome to our world. There has not been a more fulfilling day."
Similarly, Kirsten also posted a picture of her newborn on Instagram and wrote, "Daddy's lil Princess."
Indeed, the two were delighted to welcome their daughter into the world. But sadly, their marriage did not last long as they divorced in 2016 because of differences, so they split amicably.
Read more on: What Went Down Between Rachael Harris And Christian Hebel?
Kirsten told Soap Opera Digest about the separation,
We have every intention of remaining a family through this and successfully co-parenting our kid and retaining a friendship in the efforts of raising her in a healthy environment.
She also added that it wasn't a quick decision, and they had given their best shot at the marriage.
The two underwent therapy and counseling, but after a lot of thinking, they decided that parting ways and co-parenting their daughter would be the wiser decision. She also clarified that there are no harsh feelings between them.
Fast forward to the present, Kirsten Storms is a happy lady and a happier mom. As per her Instagram, she is busy spending time with her adorable daughter, she's picked up a crocheting habit, and the best thing is- she still loves a good mirror selfie.
On top of that, regardless of weight gain or weight loss, her charming personality is indeed a heart stealer.