Entertainment
Koryn Hawthorne Credits Her Parents For Her Success As a Singer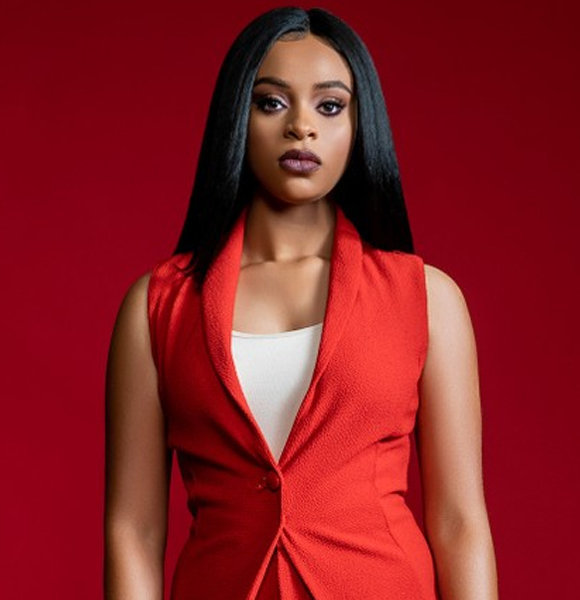 2015 marked the golden year for the singer Koryn Hawthorne when she won the hearts of the judging panel, making an entrance in the eighth season of the reality talent show The Voice.
Ever since her start of a professional journey as a singer has not stopped, and the credit to her blossoming career goes to her parents, who pushed her to expose her talent to the world.
Koryn Hawthorne Credits Her Parents For Her Success
Instantly soared to fame after her audition on The Voice, Koryn's exposure is only increasing exponentially with each passing year.
But, if it were not for her parents' support, it would have been a different story. Talking to Bustle about her journey to The Voice, she said,
My dad made me go, but once I got there, I was really determined. The train hasn't stopped since then.
Her inclination towards music was since her young age. Although singing was not new to her, she was not confident about getting selected for the show.
However, she went in for the audition after her parents encouraged her, and the rest is history. The Voice was only the start of her bright future.
Personal life of - Inside Hayley Williams's Traumatic Divorce
No wonder her parents are more than thrilled to witness their daughter's success in such a short time. In fact, her mother makes sure to celebrate Koryn's accomplishments through socials.
Sharing a proud mother moment, Koruyn's mom, Summer, took to her gram to flaunt her daughter's milestone when nominated for the Grammy Awards in 2018 for Best Gospel Performance/Song.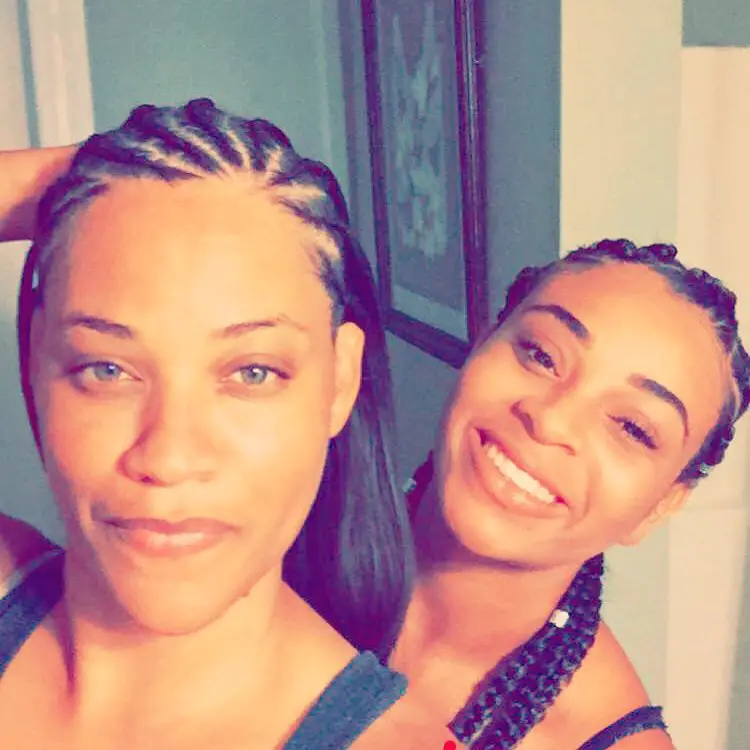 Koryn Hawthorne posing with her mother (Source: Instagram)
Her mother's Instagram feed is flooded with such proud moments, and she does her best to support her daughter. The dotting daughter is no less in displaying her love for her family.
In an episode dedicated to moms during her participation in The Voice, the singer set an emotional atmosphere in the show when she dedicated a song, Everybody Hurts, to her mother.
Sharing why she chose the song for her mother, the Grammy nominee said,
My mom has been through so much. She has dealt with it, and she has come out of it. So what I've taken from that, I can do the same thing with anything.
Now we know where Koryn draws her inspiration from. Although she did not win the title, she was already a winner to her parents and her fans.
Continuing with her singing since The Voice, the success she has garnered over the span of six years is sure to startle you.
More on - Know What Tate McRae Has To Say About Relationship
Koryn's Net Worth
Koryn, age 23, quickly grabbed attention for her talent after her exposure through The Voice. 
Earning a fourth place in the show, she was highly praised for her angelic voice by the judges, who were certain of her promising future in the music industry. Not letting them down, she became a well-established solo artist who is mostly known for her songs under the gospel and R&B genres.
After the show, Koryn signed a record deal with RCA Inspiration since she made her appearances on several TV shows, which only added to her exposure.
She made a major debut with her lead single, Won't He Do It. She received several accolades, including Stellar Gospel Music Awards nomination and Grammy nomination, while she bagged Billboard Music Awards and GMA Dove Awards for her lead debut single.
To this date, the singer has released two studio albums and one EP, which are all well-received by her fans.
Well, her career is not just limited to singing. The 23-years-old has expanded her wings to the business sector as well. She is also an owner of the restaurant The Cobbler House based in Abbeville, LA.
It's no wonder the singer has amassed a hefty sum. Although she has not yet disclosed her net worth, Koryn's net worth probably amounts to seven figures or more, judging her massively successful career.
With an expanding reach among her fanbase, she is sure to maintain her dominance in the music industry in days to come.