Entertainment
Kristen Clarke's Noteworthy Achievements All While Raising A Son
Kristen Clarke has achieved milestones in her career while raising her son which has continuously raised questions about her husband & if she is married.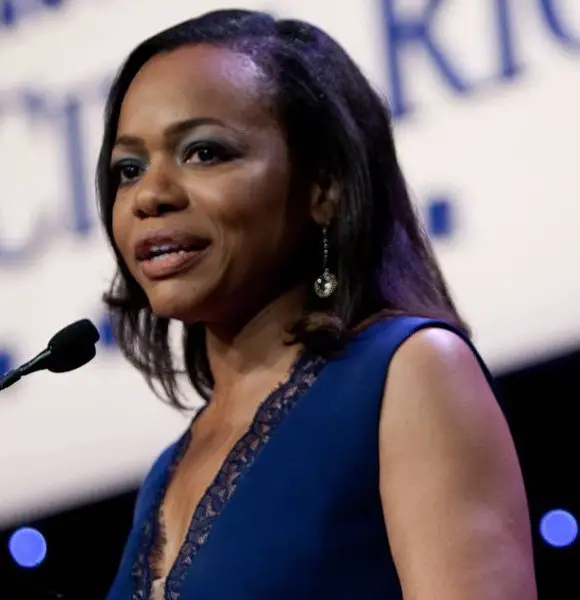 Kristen Clarke is known as the first black woman to lead DOJ civil rights division, a post which she was appointed in May. But many little know that behind this hardworking woman lies a mother who has successfully achieved all the milestones, all the while caring for her son. 
Mother To One 
Before an Attorney and a lawyer, Clarke is a mother first. As per CNN Politics, Clarke achieved three stints with federal civil rights teams and worked as an assistant counsel for the NAACP Legal Defense and Educational Fund. She achieved all of these accomplishments while raising her son. 
Clarke was appointed as Justice Department's civil rights chief under the administration of current president Joe Biden. 
Appointed the position in 2021, Clarke gave an excellent speech while she was picked by Biden to fulfill the role. 
"As I look to my own son … I remain committed to the promise of working every day to build a world of equal opportunity for all," 
Kristen Clarke Swore Her Position In The Office
She said while addressing the racial injustice that has gone down in the country. She further addressed, 
 "A world where no 16-year-old is the target of hateful language. A world where no young man is racially profiled."
Her speech was strong enough to touch the hearts and wisdom of many, and as a result, she was appointed for the position on May 25, 2021, at the age of 46. 
It is unknown if Clarke is still married and if she has a husband; however, she does have a son which might hint that Clarke did have/had a relationship. 
Further moving on to her work as the head of the Division, Clark's past statement did land her in a hot pit for a while as they were resurfaced on the Fox News. 
Road Blocks?
After Clarke was picked by Joe Biden, Tucker Carlson and Fox News revealed a series of proofs of Kristen claiming that Black people had superior physical and mental abilities due to higher melanin levels. 
She had provided the letter to The Harvard Crimson when she was an undergraduate. However, many people also came to Clarke's support as per Kristen; the article was a satirical statement. 
During the confirmation hearing for her role, Senator Ted Cruz and John Cornyn criticized her as she was allegedly in support of "Defunding the Police" Clarke had a response to this in which she stated that she supports the increase in police funding; however, she wished to see "more money for social services."
Another Attorney: Licensed Attorney turned Journalist: Chris Cuomo with his Journalist Wife, 3 Children. Meet the Family of Five
Kristen Clarke Bio 
Born in 1975, Kristen M. Clarke's parents are immigrants. They immigrated from Jamaica to Brooklyn. During the early days of her life, Clarke states that she was taught discipline and hard work. 
She was also taught to make most of every opportunity, which she wholeheartedly did.
Clarke played wresting as the only girl in the all-boys squad when she attended Choate Rosemary Hall. 
Kristen is a Harvard graduate where she completed the Bachelor in Arts. 
Way before the birth of her career, Clarke emphasized providing equality and justice to the people from her community. 
Her official legal career started in 2006 when she joined the NAACP Legal Defense Fund. 
Want To Know About Federal Jobs? : A List Of Local and Federal Government Jobs! Know Their Benefits and Disadvantages To Find What Suits You
Coming into 15 years of her mainline career, she has advocated towards LGBTQIA+ rights, Disability Rights, Racial rights, and many more. 
She won The Root Most Influential Americans honor in 2019.