Celebs
Larry David's Reaction on Finding Out His Long Lost Cousin
Famously known for the television series Seinfeld, Larry David found a family member that he did not even know ever existed.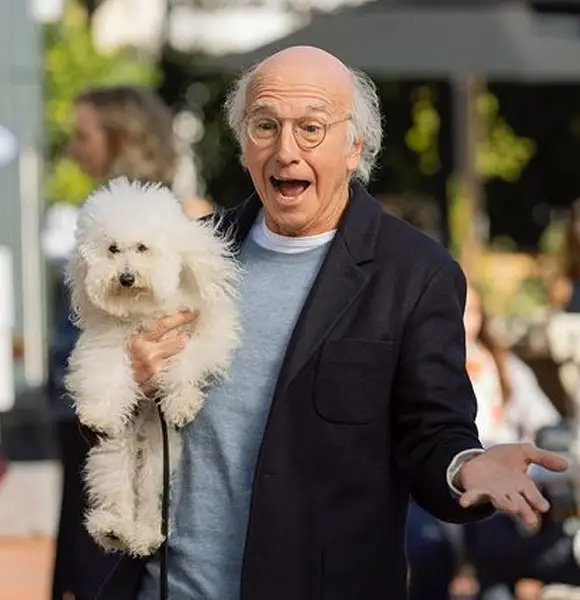 Famously known for the television series Seinfeld, Larry David found a family member that he did not even know ever existed. 
In an episode of the famous PBS show, "Finding Your Roots," where they explore the ancestry and Genealogy of many famous people, the particular news about his family member was disclosed to Larry. 
Who Is the New-Found Family Member?
It's not rare news for people to find their long-lost bonds and family members in this era of advancement.
News like this has circulated in the media for an uncountable amount of times now. However, it gets interesting when you are on a show, and the world first hand witness the news with you. 
While different platforms have tested and tackled Genealogy, this particular news was broken to Larry on a PBS show back in 2017. 
David was called on "Finding Your Roots" to dig deep and find more on his ancestry and history. 
And so he did!
The show's fourth season invited David to be part of their premiere episode. According to the show's format, the show's host Henry Louis Gates Jr., provides the attendees with a book with a photo of a distant cousin. 
Larry was the most excited, to say the least, but soon, his excitement would turn into the most shocking experience of his life. 
More Seinfeld Personalities: Iron Man Actress Gwyneth Paltrow & Brad Falchuk Married; "First" Wedding
The twice Primetime Emmy Awards winner, before opening the book, had said, 
"I hope it's a good athlete"
But shortly after followed a reaction, 
"What the hell!"
The man in the picture was none other than our own mittens guy, Bernie Sanders.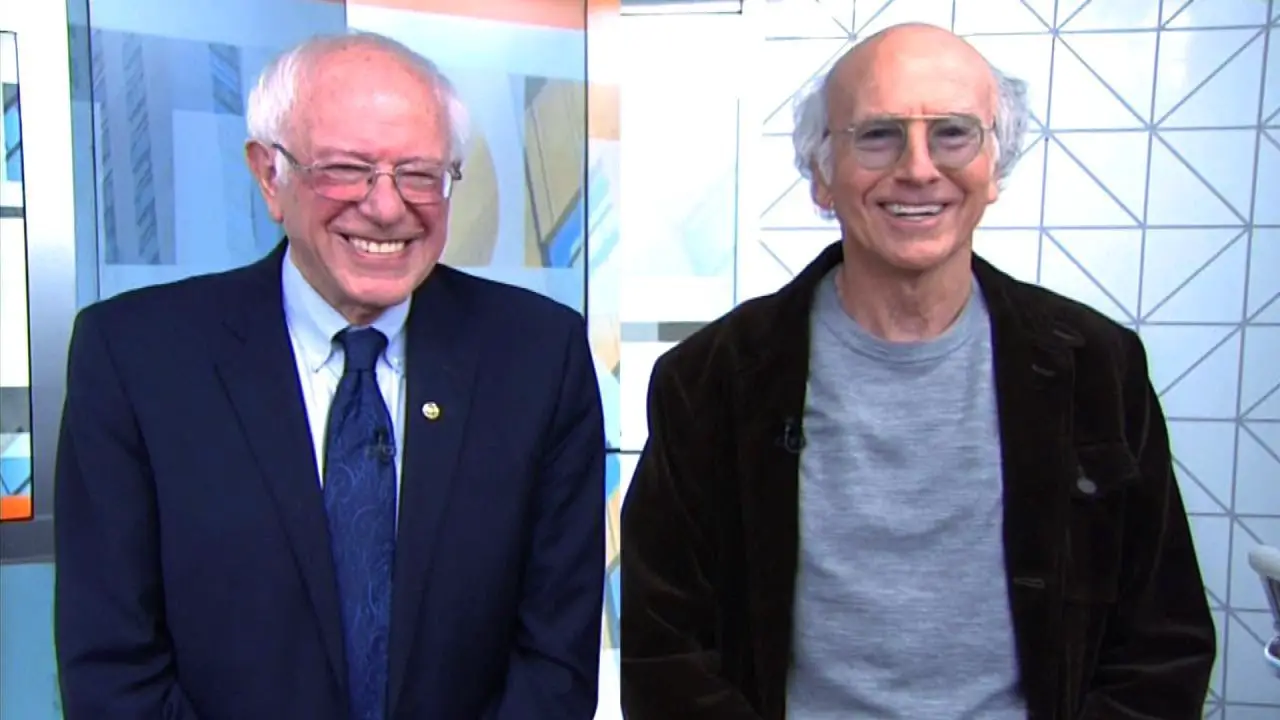 Larry David & Bernie Sanders On The Today Show (Source Youtube)
Sanders might be known in the pop culture for his mittens and the memes that came out of his look during the inauguration of Joe Biden, but he has been in the politics for more than one can know. 
Known for his campaign for the US presidential election in 2016, Sanders is a United States Senator from Vermont. 
Back to the reaction!
It was a shock for Larry, who did not believe it was the truth. 
"Oh my God! That is unbelievable. It's true?," Larry added. 
Well, it was the truth, but what might have amplified the reaction might have had to do with Larry and Bernie's history. 
Let's not call it history, but funnily David had played the character of Bernie Sanders on SNL multiple times, and it was always spot-on. 
It was as if someone close to Sanders was playing his part. 
Now we know!
But I guess we forgot to mention our mitten man's reaction to it. 
News Related To Bernie Sanders: "The View" Co-Host Joy Behar, Sexually Attracted to Bernie Sanders! Married to Steve in Secret Wedding
Larry David & Bernie Sanders Are Related 
Bernie's reaction to the news was again the best! 
"YOU'RE KIDDING," Bernie's first reaction landed as soon as he saw the picture (and yes, he was also called on the show).
His exhilarated reaction was followed by, 
"That is unbelievable, its true?"
It indeed was true. Sanders (keeping the same excitement) proceeded to add how people talk to him about Larry David, and his answer would be, "he does a better Bernie Sanders than I do."
Larry David and Bernie Sanders On PBS' Finding Your Roots
After the news, the viewers found Bernie alongside his newfound distant cousin in an episode of SNL. 
Four years have passed since the two being cousins were revealed; as of now, we can only hope that Bernie is invited on every thanksgiving to Larry's house. 
After all, that's what family does, isn't it?