Entertainment
Latrice Royale Celebrates Third Wedding Anniversary with Her Husband
Latrice Royale, Who Embarked on a Journey With Her Now Husband after their Wedding Back in 2018, Has Completed Three Years of Married Life.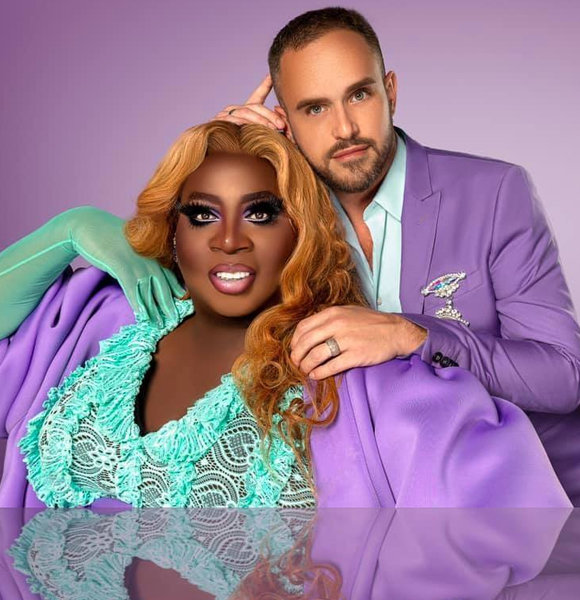 "Happy Three Year Wedding Anniversary" was what Latrice Royale's husband wrote while dedicating a post on September 29, 2021, on the occasion of their 3rd anniversary.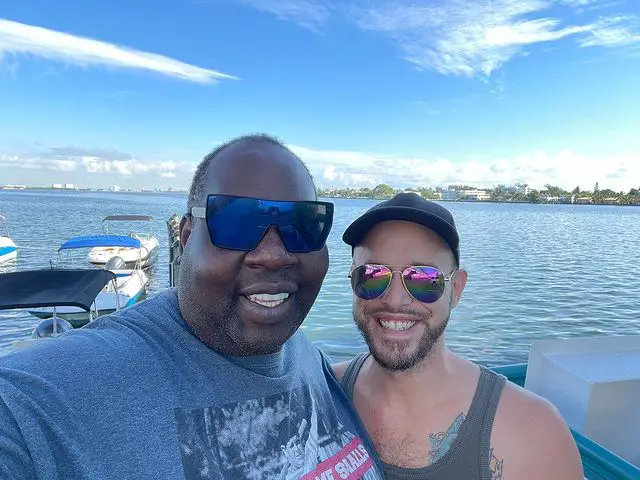 Latrice Royale & Her Husband (Source Instagram)
The picture looked nothing but perfect with the couple sharing smiles with beautiful blue sea and sky on the background. 
Latrice Royale's Husband 
The star of RuPaul's Drag Race Season 4, Royale married her husband Christopher Hamblin back in 2018. As Royale was also cast in the All-Stars season 4, she already had a lot of eyes on her. 
But what stole the show was the exciting wedding that took place on September 29, 2018. The wedding ceremony happened with a lavish Atlanta, Georgia ceremony. 
"This past Saturday I had the distinct privilege of marrying the love of my life Christopher Hamblin in Atlanta, Georgia."
Wrote the newly wedded Latrice while sharing wonderful and emotional pictures from the wedding. Royale took the time to share her gratefulness and immense appreciation for a bunch of people who have supported her throughout the journey.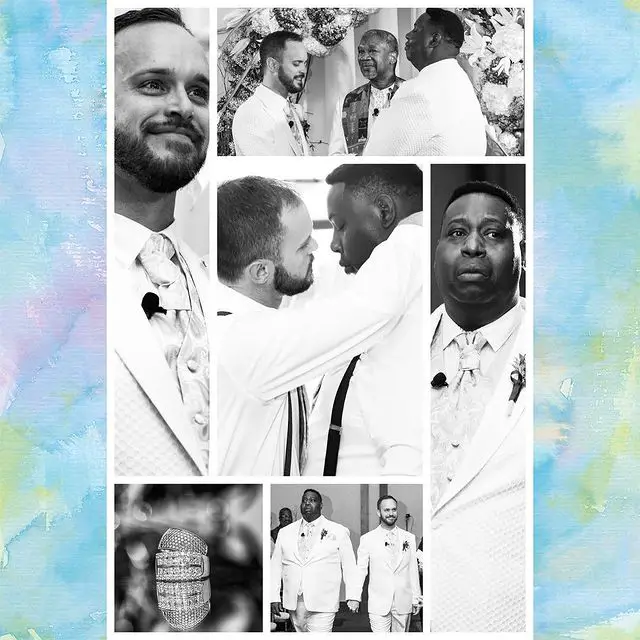 Latrice Royale's Picture From The Wedding (Source Instagram)
Latrice also took time to thank all the family members from each side and further thanked everyone who helped put out an element to make the wedding magical. 
The wedding also featured many Drag Race stars like Bianca Del Rio, Shangela, Kennedy Davenport, who looked stunning, of course. 
Another Drag Race Star: RuPaul's Drag Race Winner Sasha Velour Is Proudly Dating Boyfriend of Five Years! Still, What Is Her Real Name?
The wedding came after two years of Royale's super cute proposal to her boyfriend. When she was performing at an event at R Place Seattle Pride (2016), she called up her boyfriend of that time, Christopher, in front of the masses and introduced him to everyone. 
Royale explained that although she does not bring her personal business in the front, this was something she had to do to inspire others. 
She also shared that it was the third year of their (what seems like) their dating anniversary. With a loving speech, she then popped the question to her boyfriend with one knee.
The pair had tears in their eyes and were very emotional; it was a boon of a lifetime for someone so much in love, so the tears were nothing but immense happiness. 
Her boyfriend, Christopher, gladly said yes to the offer of spending a lifetime together and coming to 2021; they have been married for three complete years and are thriving and happy. 
Christopher is a professional musician and his husband's 'executive personal assistant.'
Straying away from her wonderful personal life that has given her immense happiness, Latrice has often been vocal regarding people being fatphobic. She has time and again shown confidence and shared how proud she is of her body. 
More On: Alaska Thunderfuck Has Boyfriend Now? Or Past Dating Affair Left A Sting?
Latrice Royale's Weight Loss 
In 2015, Latrice shared a cute pic of wearing the shorts her "loving boyfriend" got her and further talked about her weight loss journey. 
Considering how people were asking about the weight loss she wrote, 
"Well I don't get on a scale so I don't know, what I can tell you is... Since January I've gone from a 50/52 to a 46 pants size...that's like 6 inches off my waist!!!"
But despite that matter, Latrice has consistently empowered women and men to be confident despite their weight and not to let anyone tell you otherwise. 
Like Royale's positive attitude, she has empowered millions along the way, and her song, WEIGHT, is an anthem for people to celebrate their bodies in any shape or size.