Lee Asher's love life is equally impressive as his magic tricks & his sweet wedding anniversary post to his wife screams his blissful married life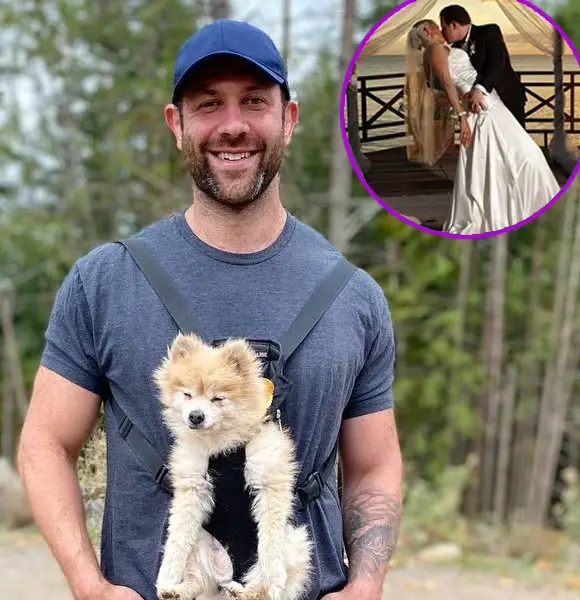 "Ten years ago today, we made a decision that would change our lives for the better, forever. Happy anniversary my love," magician Lee Ashar wrote on his recent Instagram post celebrating a happy married life with his wife of ten years.
As impressive as his card magic tricks, his love life of a decade is no less.
Lee Ashar & His Wife's Married Life 
Through the marriage anniversary post of May 17, the cards tricks expert looked back at his wedding day and reflected on how far he and his wife, Christina Galonska, have come since they tied the knot in 2011.
He posted a wedding picture to look back at his journey together with Christina. In the dreamy picture, Lee held his beau, swiping her off of her feet and planting a kiss on her lips in a romantic fashion.
The two posed below a square wooden arbor beautifully decorated with white draping clothes and flowers. At the same time, the backdrop that looked out to the wide-open sunset sky and serene ocean view added magic to the picture.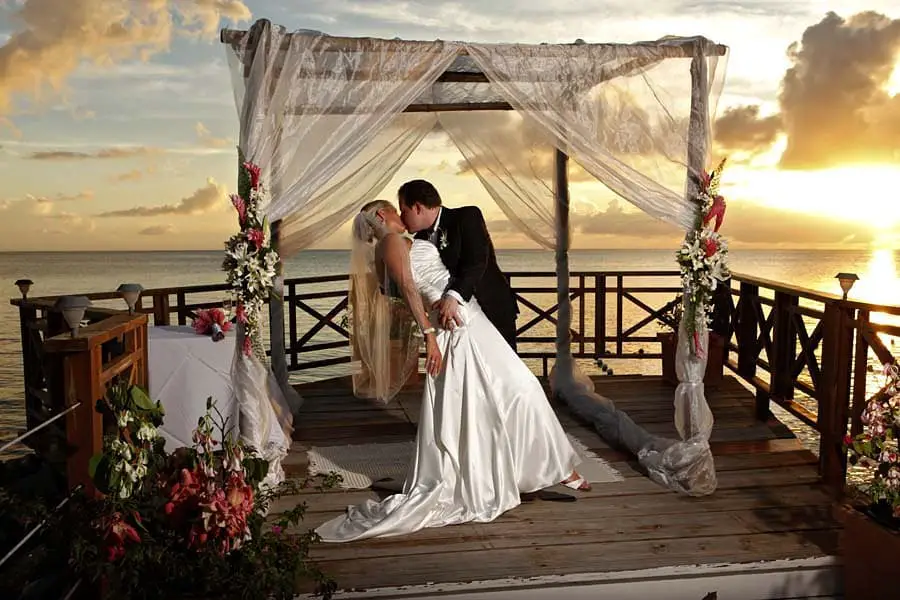 Lee Asher and his wife from their wedding day (Source: Instagram)
Likewise, his wife also took to her 'gram to share her joy of spending a decade with her beloved husband through an anniversary post. She reciprocated her life for Lee through the caption that read,
Happy Anniversary to my Amazing Husband @leeashermagic!! Thank you for all the incredible adventures we have had over the past 10 years. You are my rock my best friend and my love from now until eternity. Can't wait to see what the next 10 years brings. XOXO.
Committing to an eternity of togetherness, Christina collaged the pictures of her memorable moments together with Lee throughout the years and shared them through the anniversary post. Congratulatory messages for their wedding anniversary came flooding in from their well-wishers in the comment section of their posts.
No wonder they have been living a happy married life. But strangely, Lee has been searched as gay on the internet. Yet, as his decade-long married life with his wife is quite evident on his socials, nothing hints at him as gay.
Moreover, the couple who currently reside in Canada do not share any children but own a pet dog named Quinton.
More on - Julia Morales's Successful Married Life Of Over 5 Years
Who Is Lee Asher?
Lee Asher's career as a magician and cards expert has taken him to the heights of his profession many can only dream of.
His fascination for card tricks and magic began at a young age, and he credits his father for being his inspiration. Talking about his father's contribution to his success today, he shared in an interview,
My father was my inspiration - I was seven. When I started, for a long time I couldn't do anything. But as time passed, the cards became comfortable in my hands. Magic has been my passion ever since.
1983 was when he got into magic and cards, and he has not looked back ever since. During the start of his career as a magician, he mostly performed for free honing his skills.
Get to know - The Eye Widening Net Worth of Andre Iguodala & His Family Life
With consistent dedication, his professional career that began in 1989 has now made him amongst the magicians recognized globally.
Lee, age 43, is the inspiration to many who share the same passion as him. Moreover, with his fine credentials, Lee is now a president of 52 Plus Joker American Playing Card Collector Club, a reputed playing cards collecting organization.
Besides surprising the crowd with the unpredictable magic tricks up his sleeves, the card collector has been teaching his craft for more than twenty years in different parts of the world.
Over the years, Lee has appeared in several television networks, including Discovery Channel, NBC, Color Vision, and so in, and his magic has also tricked the famous magic experts Penn & Teller.